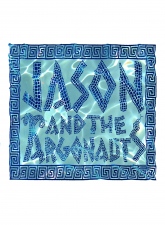 Jason and the Argonauts
Jason seeks the Golden Fleece and Hera, the Queen of Heaven, needs a man.
Standing in their way is a trio of bickering New York goddesses, the bong-toting King of Colchis and Medea, a teenage sorceress who never asked for the gig. But when Aphrodite decides to cast a spell of her own, love is in serious danger of Conquering all!
Sail with the Argonauts, twerk on the beach and dive into a pool party on Paradise Heights - there's even a Greek Chorus to sing off the chandeliers! Here's one big fat Greek legend that's guaranteed to explode a few myths...

"You can dress it up all ya like honey, but at the end o' the day, it's a yellow sweater!"