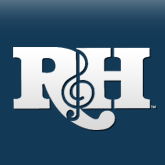 Ahrens & Flaherty on Adam Gwon
Once upon a time when we were emerging writers, we were "discovered" in amusical theater master class in New York. As we finished presenting our finalsong, the waters parted and down the aisle, seemingly in slow motion, came aproducer. "Come and see me," he said. And we did.
Everything comes full circle. Some twenty years later, now experiencedveterans of the musical theater, we found ourselves giving an evening masterclass. This is where we "discovered" Adam Gwon. Although there were manytalented songwriters presenting their work to us that night, the experience ofhearing Adam's work for the first time was revelatory. Here was someone witha new and personal voice, a songwriter and dramatist who wrote articulate andbeautifully crafted lyrics that were at once humorous and profound, and whosemusic was accomplished, melodic and also complex. There was no question thatwe had encountered someone special. When he had finished presenting, wewalked down the aisle. "Come and see us," we said. And eventually, he did.In 2006, we were happy to accept Adam into the prestigious Dramatists Guildof America's Fellows Program. He was one of a handful of supremely talentedemerging playwrights and musical theater writers chosen each year to developtheir new work in an intimate and supportive environment. During the course ofthe year that followed, Adam's show Ordinary Days was born.
Adam began by bringing in "a notion" a few songs which, he thought, mightadd up to a song cycle that told the loosely structured, interrelated stories ofseveral modern day New Yorkers. We were all very enthusiastic about his idea.Over the course of the next eight months, it became clear that Ordinary Days wasbecoming something extraordinary.
Month after month, Adam presented songs to us about young charactersmaking inadvertent and unexpected connections with one another as theystruggled with their unformed adult lives in New York City. Many of them seemedpurely perfect. In "Let Things Go," a young woman tries to organize the clutterof a tiny apartment so that she and her boyfriend can live together, but we sensethere is more to letting go than she is able to say. In the hilarious conversation,"Sort-Of Fairy Tale," a perpetually dissatisfied student loses her research notesand is forced into an unwilling friendship with the innocent oddball who findsthem. "Favorite Places" has some of the most yearning and heartbreaking chordchangesand sentimentsand "I'll Be Here," is, very simply, a short story toldin music, encompassing love found, love lost, and permission to love again, all setagainst the backdrop of a miraculous cloud of papers falling from the sky, a sadand gorgeous echo of things that happened in the recent past.
We had the privilege of hearing and discussing these songs and others whenthey were newly minted, played and sung by Adam himself. And we've had thejoy of following his success ever since, from the development of the show, to its outof town productions to its New York City premiere, where we were thrilled to seethe terrific production, and hear the score completed and sung by great actors.Ordinary Days opened to acclaim at New York's Roundabout TheatreCompany, in their Black Box Theatre in 2009. It was the first musical to bepresented there. To quote the review that appeared in The New York Times,"Ordinary Days introduces a promising newcomer to our talent-hungry musicaltheater." We couldn't agree more. And although we take absolutely no credit forAdam's talent or success, we do take great pleasure in it. We can't say, "Come andsee us," any more. Now we say, "Let's go and see his work." Once you hear thesesongs, we think you will want to go and see it too.
-Lynn Ahrens and Stephen Flaherty
You must log in before you can post comments. You can login
here
.