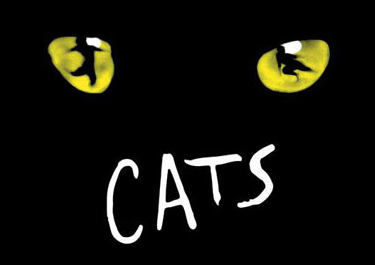 Jellicles Can And Jellicles Do!
It is now and forever, it is one of the longest running musicals in theatre history, it is bursting with music and magic and "Memory" -- and now bringing your audiences into the world of CATS is easier (and more affordable) than ever.
The Andrew Lloyd Webber Tony winning Best Musical has been transforming theater spaces all over America ever since R&H Theatricals first released CATS to the stock and amateur market in 2006. From high schools to summer camps, from intimate venues to enormous stock stages, the Jellicle cats have leapt and lunged, jumped and jived. Grizabella, Munkostrap, Jellylorum, Mr. Mistoffelees and Gus, the theatre cat, have proven not only that there is life after Broadway but that there are more like nine lives after Broadway.
R&H Theatricals wants to help you bring CATS to your theater. The rights are more accessible today than ever before and we want to work with you to make the production as affordable for your theater as possible. We're here to help -- and we're here to help connect you with other CATS customers. For instance, you can now visit our Facebook page, and talk to other CATS customers about costumes and set rentals; and share lessons from past productions.
If you haven't given CATS to your audiences, now is the time: let the "Memory" live again.
You must log in before you can post comments. You can login
here
.