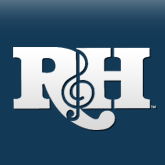 What's the Buzz?
Andrew Lloyd Webber's and Tim Rice's eternal musical—JESUS CHRIST SUPERSTAR—is based on the world's most eternal story. It's a story that is told over and over again with tours of the musical having crisscrossed the globe for years. And there are no signs of a slow down. In fact, interest in this musical continues to pour in. Several exciting ideas are in development. As a result—please be advised that R&H Theatricals will cease licensing JESUS CHRIST SUPERSTAR for performances beginning in 2009. We cannot accept applications for performance rights at this time.
Look for further announcements regarding SUPERSTAR's future availability. We will shout a joyful "Hosanna" when that time arrives. Meanwhile, please submit an application for other musicals in the R&H Theatricals catalogue by visiting www.rnhtheatricals.com.
We look forward to assisting you. Let's go on with the show!!
Comments

This item is 3 years old. Is this the latest?!!! What's the buzz now?

Why don't you go do it... You want me to do it... Hurry their waiting for so long.....................
You must log in before you can post comments. You can login
here
.