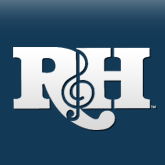 Attention Concert Customers: Shipment Schedule Change
Attention R&H Concert Library Customers:
Due to the relocation of our Shipping & Receiving Departments NO SHIPMENTS WILL BE MADE DURING THE WEEK OF JULY 7TH, 2008 AND POSSIBLY THE WEEK OF JULY 14TH. Shipments currently scheduled for that period will be pre-shipped ensuring our customers will get their materials on time. Please anticipate your materials needs and contact us NOW for any shipments you may require during that period. Thank you for your understanding and cooperation.
You must log in before you can post comments. You can login
here
.