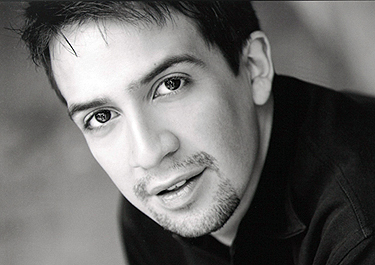 Lin-Manuel Miranda on Broadway!
Lin-Manuel Miranda's new musical, IN THE HEIGHTS, is now playing on Broadway. Williamson Music's Miranda wrote both the lyrics and music to the show, creating a fresh new sound on The Great White Way. Catch a few sample tracks from the show here on our site, then go see the show at the aptly-named Richard Rodgers Theatre.
The reviews are in, and Miranda and his music are a big hit!
"Miranda's score is EXCELLENT. SEXY, SIZZLING & HILARIOUS!"
—Frank Scheck, The Hollywood Report
"BRILLIANTLY LIVELY MUSIC and EVEN MORE DAZZLING LYRICS"
—Clive Barnes, New York Post
"A SINGULAR NEW SENSATION!"
—Charles Isherwood, The New York Times
"AN INFECTIOUS CELEBRATION with a DYNAMIC, TOE-TAPPING SCORE"
—David Rooney, Variety
"Lin-Manuel Miranda is SENSATIONALLY GIFTED—a performer who's as natural on the stage as his music is inspired."
—Roma Torre, NY1
Learn more about Williamson Music's Lin-Manuel Miranda and IN THE HEIGHTS on the show's official website: www.intheheightsthemusical.com
You must log in before you can post comments. You can login
here
.