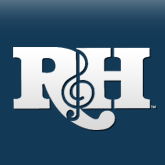 Whistle A Happy 'toon: The King And I Becomes An Animated Feature Film
"
THE LION KING.
BEAUTY AND THE BEAST.
ANNIE. LI'L ABNER.
The roster of cartoons turned into Broadway musicals is a long and successful one. But what about the transformation of a Broadway musical into a cartoon? It's never been done until now.
In March, Morgan Creek Productions and Warner Bros. Family Entertainment will present a full-length animated motion picture adapted from Rodgers & Hammerstein's THE KING AND I. Conceived and adapted for animation by veteran film maker Arthur Rankin (RUDOLPH THE RED-NOSED REINDEER, THE HOBBIT, THE LAST UNICORN), THE KING AND I is directed by Richard Rich (THE FOX AND THE HOUND, THE SWAN PRINCESS). Five years in the making, the $40-million film utilizes both traditional hand-painting and state-of-the-art computer effects in creating its version of THE KING AND I.
The film will include the usual players Anna Leonowens, her son Louis, the King of Siam, his Prime Minister the Kralahome, the Crown Prince, Tuptim, etcetera etcetera etcetera and a few not so usual: a mischevious monkey, a regal panther, a lovable baby elephant, and a host of other cartoon characters previously unknown to the world of THE KING AND I.
""It's a risk,"" says R&H President Ted Chapin bluntly. ""But don't forget that this organization was founded by risk-takers. Hopefully this KING AND I will introduce a generation of younger people to the show, earlier than they might have been under normal circumstances. Hopefully they'll come back to this show on stage, and in the famous Yul Brynner film version.""
It was Arthur Rankin who, in 1994, first brought the notion of animating an R&H musical to this organization. His reasoning was intriguing, but bold: With its exotic locale, larger-than-life characters, and one of the greatest scores in musical theatre, THE KING AND I seemed well suited to the requirements of modern animation. Ever since its new golden age began in the mid 80s, many of the new animated films had Broadway aspirations. Instead of making an animated feature that sounded like it came from Broadway, Rankin reasoned, why not create one that was from Broadway?
Thus, while this animated feature contains the requisite action, adventure and slapstick that audiences expect, it will also contain one of the most sterling collections of songs ever heard in a film of this genre: ""I Whistle a Happy Tune,"" ""Getting To Know You,"" ""I Have Dreamed,"" ""Shall We Dance?,"" ""Hello, Young Lovers"" and more. Giving legit weight to the vocal tracks are Martin Vidnovic (whose Broadway credits include OKLAHOMA!, THE KING AND I and A GRAND NIGHT FOR SINGING) as The King, and Christiane Noll (currently appearing in JEKYLL & HYDE) as the singing voice of Anna, accompanied by the 90-piece London Philharmonia orchestra. (Vidnovic also provides The King's speaking voice; Miranda Richardson is the speaking voice of Anna, and Ian Richardson speaks for the dastardly Kralahome.)
Following gala premieres on Broadway and in Hollywood in late March, THE KING AND I will open nationwide by Easter. Globally, THE KING AND I has already been dubbed into 27 languages, with an international roll-out that will see it playing in 60 different nations by September. ""If this animated version builds an awareness for THE KING AND I in tomorrow's theatregoers,"" concludes Chapin, ""we'll know we made the right decision.""
Rated G, THE KING AND I is produced by James G. Robinson, Arthur Rankin and Peter Bakalian and executive producer Robert Mandell, with a screenplay by Peter Bakalian and Jacqueline Feather & David Seidler...Look for the original motion picture soundtrack from Sony Classical...For more, visit www.thekingandi.com.
"
You must log in before you can post comments. You can login
here
.