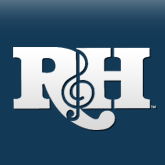 The King & Us
In 1992, Williamson Music (the publishing arm of The R&H Organization) began serving as the exclusive U.S. and Canadian administrator for Elvis Presley's music catalogues. Encompassing the works of almost 180 songwriters, among them Doc Pomus and Mort Shuman, Jerry Leiber and Mike Stoller, and George David Weiss, the catalogues of Elvis Presley music (BMI) and the company Presley named after his mother, Gladys Music (ASCAP), include the classics "Love Me Tender," "Don't Be Cruel," "Hound Dog," "Tears On My Pillow," and "Little Sister." "The volume of hits," observes Williamson President Maxyne Lang, "is amazing."
These great songs from the king of rock and roll are timeless, and constantly reaching new audiences. In 1993, UB40's version of "Can't Help Falling In Love" charted worldwide (See Happy Talk, Vol. 1, No. 1). "Hound Dog" shines on the soundtrack of FORREST GUMP, and "Ain't That Loving You Baby?" appears on Van Morrison's recently released One Night In San Francisco. On October 8, Presley's palatial home in Memphis, Tennessee hosts a star - studded tribute to the songs Presley made famous (with guests including Elton John, Bon Jovi, Lyle Lovett, and a reunion of Naomi and Wynonna Judd), scheduled for broadcast on both pay - per - view and network television.
But how did Elvis make his way from Memphis to Broadway? According to Lang, the novel match of Presley and R&H arose through "a natural evolution." Prior to accepting her position at Williamson in 1988, Lang worked with the Presley catalogues for over a decade, as a Vice President of Warner/Chappell Music, and at Chappell Music before that. After joining R&H, she stayed in contact with the Presley representatives, and over time, it became apparent to both parties how mutually beneficial it might prove if Williamson represented Presley's songs.
Music publishing veterans themselves, the owners of the Elvis Presley Music and Gladys Music catalogues - the Estate of Elvis Presley, represented by Priscilla Presley, and German music publishing giants Julian and Joachim Aberbach - knew what they wanted from a publisher. "Initially, their reason for coming here was that they wanted a company where they were familiar with the people," she recalls, "and what each of them did."
"Secondly, they very much wanted to be the only '50s and '60s rock and roll catalogue at that company" - a publisher who knew how to handle the very best, yet not one where the great Presley songs might be competing with other rock classics. Because of Williamson's special emphasis on theatre music, the owners of the Presley catalogues knew that even as Williamson's roster expanded (as it did with the signing of Sheldon Harnick, Ricky Ian Gordon and Lindy Robbins in 1993), their catalogue of legendary rock and roll would remain unique.
Lang recognized that diversifying the music under Williamson's auspices could only benefit everyone involved, bringing both the classic theatre songs already represented and the rock standards of Presley to wider audiences; after all, there's no reason why the office that represents "If I Loved You," "I Love A Piano" and "Do You Love Me?" can't handle "Love Me Tender" with the same care. "It opens doors for everything we represent, and for Elvis Presley as well," says Lang. "There's a reciprocity."
On top of the sharp business acumen of the Williamson staff, the Presley organization appreciates the sensitivity shown to the special needs of their catalogue and especially to the many songwriters involved. "It's a challenge to market the catalogue in a manner that's proportionate to its importance. You're opening doors and serving as curators," concludes Lang. "We try to simultaneously keep in mind everyone's needs and feelings, and yet get that song out there. It's a lot of fun."
You must log in before you can post comments. You can login
here
.