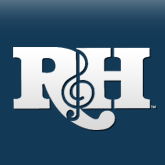 "the Complete Lyrics Of Irving Berlin: ""mapping The Contours Of The American Century"
"
In late October, with ""God Bless America"" filling the airwaves and ""White Christmas"" about to make its annual return, Knopf published THE COMPLETE LYRICS OF Irving Berlin, co-edited by Robert Kimball and Linda Emmet (see cover story, previous issue.) At the moment of the book's release, Berlin's lyrics were speaking to our times profoundly. However, as critics discovered while poring through the 500-page tome, he was also a remarkable chronicler of his own century.""As much as we think we may know Berlin through his perennials that seem to stand above and apart from their times, THE COMPLETE LYRICS... tells a different story,"" Stephen Holden observed in the New York Times. ""The anthology finds Berlin as deeply engaged with his times as any of his songwriting peers, and it can almost be perused as the public diary of one man's engagement with American culture over more than half a century.""
""The birth of ragtime, the jazz age, the arrival of radio, the movies, the talkies, the heyday of the musical: Berlin's 101 years encompassed them all,"" marvelled Tom Shone in the New York Observer. ""To read THE COMPLETE LYRICS OF Irving Berlin is, at times, like reading one long epic poem, mapping the contours of the American century in metric form...[His] lyrics are one heaving democracy, matching America's own. This isn't a book so much as a population explosion between hard covers."" Michael Feingold in the Village Voice agreed: ""Embedded in these texts is most of 20th-Century American history...It is a book to riffle through, not to read in sequence; it is the bedside book of the American dream.""
Kimball and Emmet worked on THE COMPLETE LYRICS... for nearly a decade, unearthing 400 unpublished lyrics to complement the 800 already on record. The resulting volume is ""a bountiful new book,"" in the words of the Chicago Tribune's Richard Christiansen, ""drawing on family scrapbooks, office files, scripts, recordings, unpublished manuscripts, copyright records and collector's materials."" Compared to anthologies Kimball had previously compiled, felt Christiansen, the Berlin compendium ""is his best work yet.""
""To read [Berlin's] lyrics in bulk,"" wrote Feingold, ""is to see, first, how much he took from popular converse, and second, how painstakingly he worked to give each stock phrase an original spin."" In The Atlantic Monthly, Gary Giddins noted, ""Berlin is often undervalued as a lyricist, [yet] THE COMPLETE LYRICS..., which spans eighty-one of the composer's 101 years, demands that we reconsider this appraisal... Berlin wrote about everything: the wars, of course, and most aspects of show business, all the national holidays, and every kind of wooing and cooing; but also economics, FDR, Al Capone, nudist colonies, censors, Bolsheviks, lynchings, Prohibition, New York's finest, sex, loneliness, isolation, and insomnia ...The trick was to find the right words for the right tune, and no one,"" concludes Giddins, ""did it better than Berlin.""
It is Berlin's dual ability to speak to our times while serving as a troubadour of his own that becomes vividly clear to readers of THE COMPLETE LYRICS..., and critics did not divorce current events from their analysis. ""Can there be a better time to publish this book?"" asked Shone in the Observer. ""America's entertainment industry is currently engaged in the glum task of questioning its own relevance - comedy doubting its ability to make people laugh, the nation's wits gingerly asking whether we are allowed to have fun any more. One respects the politeness that prompts the question, but Berlin would have known the answer, for he was a peerless professor on the matter of how a nation should conduct itself during times of national distress: shoulder to shoulder is good, but cheek to cheek is even nicer.""
THE COMPLETE LYRICS OF Irving Berlin is available in bookstores nationwide, or by visiting www.aaknopf.com.
"
You must log in before you can post comments. You can login
here
.