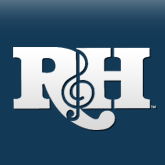 Take The Moment
"
by Ted Chaplin
Well, we can't avoid it. As the clocks click, pulse, or sweep past midnight at the end of December 31st this year, the calendar will change to 2000. I suspect the actual moment will be anti-climactic -- but its existence does encourage one to take stock.
Oscar Hammerstein II wrote a lyric for SOUTH PACIFIC that was eventually cut. ""Now is the time, the time to live, no other time is real. Yesterday has gone, tomorrow is a guess, today you can see and feel."" It seems appropriate. It is a wonderful Hammersteinian expression of reality. And it's hopeful, if you yield to it. (It was intended for Emile DeBecque, a character for whom every moment had to be lived to the fullest.) Now is the time we have, and it is the moment between something that has ""gone"" and something that is a ""guess."" This centurial change of date is a powerful ""now.""

We've devoted this issue of our Newsletter to a look back. But in every instance, we have tried to identify words that inform and teach. Studying or paying attention to moments in the creative process that have already happened can only help to inform those moments that are yet to occur. Maybe New Haven and Boston tryouts are things of the past, but they were too important to the collaborations that resulted in great works of musical theater to ignore. Modern equivalents must be found. Agnes de Mille's assistant talking of the bravery of dissecting an unsuccessful opening night to Kurt Weill's telling his forlorn collaborators that he had bad dreams -- these experiences help teach us of the pains and trials of art forms that involve groups of people. The musical theater will always need collections of artists, and there's always acres to learn from those who fought their way through the ups and downs of the creative process.

I am as excited about what will be as I am respectful of what has been. New eyes, fresh voices, unique artists' interpretations -- these have been the lifeblood of maintaining the timeless quality of what this organization represents. The songs, the shows, the movies, the albums continue to surprise and delight. Songs written fifty years ago can be sung today with a fresh sense of discovery that makes time stand still. And I have no reason to believe the same thing won't keep happening as the years go on. In August I sat in a packed theater in Minneapolis at the opening of a tour of THE SOUND OF MUSIC with an audience reacting as if they had never heard a note of the show before. They gasped when Rolf discovered the escaping family, they applauded Richard Chamberlain after he finished dancing the Laendler (I've never seen that happen before) and they stood up at the end, en masse. Some in that crowd must have known what was coming, but in that theater, those people were, to paraphrase a Stephen Sondheim lyric, taking the moment and letting it happen.

Clearly I have come to respect the creative output of the many artists this office represents. And I continue to learn. When I come across (as I did recently) a folder with Oscar Hammerstein's pages of notes leading to one of his famous songs, I am in awe. I look at page after page of yellow legal pad with words hastily written down, scratched out, rhymes begun, verses forming, meter taking shape, verses altered and tweaked -- I want to be a perpetual student. And then I want all writers, directors, producers, actors and others interested in the art today to see what I'm seeing, and feel the painstaking hard work that obviously went into every seemingly effortless lyric. There's never too much to learn, and in continuing to learn comes a more interesting future.
Copyright (c) 1999 | The Rodgers & Hammerstein Organization | All Rights Reserved."
You must log in before you can post comments. You can login
here
.