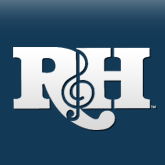 Something Wonderful: The King And I At Drury Lane
"
Hailed by The Chicago Tribune as ""an honest, likeable, appealing show that's pleasing to both eye and ear,"" Drury Lane Oakbrook's production of The King and I delighted Chicagoland audiences earlier this year. Though the show is based on the memoirs of a 19th century Englishwoman and premiered on Broadway in 1951, The King and I's themes and messages are highly applicable to the present-day situations in our world. Chicago Sun-Times critic Hedy Weiss clarified the thematic parallels between past and present in her glowing review:

""Not only is everything about this musical of and for this very moment - from its meditation on the clash of cultures (and the possibility of interweaving them) to the power plays between men and women and the lessons of leadership passed on from father to son. And not only are the storytelling, character development and score models of the form. You also might find yourself wishing that this shown - rather than the latest cheap music video - might serve as this country's most influential cultural ambassador.'""

The King and I has been a great success in theatres around the world over the past 56 years, and we're honored that Drury Lane Theatre has continued its tradition of excellence.
"
You must log in before you can post comments. You can login
here
.