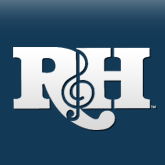 SOME ENCHANTED EVENING by Ted Chapin
"
When an evenings concert is bookended with performances by Jon Bon Jovi and Beyonc Knowles, you know something special is happening. When the all-star line-up includes Harry Connick Jr. (and his sidekick, Donald Trump), Whoopi Goldberg, Antonio Banderas, Glenn Close, Nathan Lane and Danny DeVito, you know know the A-list has been called in. When that concert is happening on a Saturday night on the worlds newest, largest and most famous ocean liner, the Queen Mary 2, during her inaugural stay in New York, you know some influential people are involved. When the songs being sung include The Lady is a Tramp, My Funny Valentine, If I Loved You, Younger Than Springtime and Do-Re-Mi, we around here are going to be mighty supportive. And when the event raises $4.8 million for a very good cause, it can be called by anyones standard an enormous success.
Katie Couric, the ebullient co-host of THE TODAY SHOW, lost her husband Jay Monahan to colorectal cancer several years ago, and has committed herself since to educating the public about this disease. In the cause of raising awareness and funds, she has spearheaded several spectacular benefits over the past few years. But even the folks involved with several of these said that this years theme celebrating the music of Richard Rodgers and the setting aboard the QM2 topped them all. Judging from those who were part of the evening, it would seem as if one phone call from Couric can pretty much get any star to help out, and the roster she assembled was nothing short of eye-popping.
Larry Blank, the evenings tireless musical director, first contacted us about this event in late 2003. Along with our support and encouragement, we also offered our knowledge and expertise what I sometimes think of as the hidden resources of this organization. In that regard, I still consider this office one of the entertainment industrys biggest secrets after all, were here to help in anyway we can with anything to do with the authors we represent.
Bert Fink, our Director of Special Projects, made himself available to Courics team, including Executive Producer Ken Ehrlich and Associate Producer Kathleen Lobb. Although at first they werent exactly sure what he was offering to do, they soon welcomed him in. Bert learned that the previous years gala had a script cobbled together (their term) by Blank, Lobb and Katie Couric herself, so he volunteered to help out there. Little could he have predicted that, by show day, the program would read: Narration Written by Katie Couric and Bert Fink.
Bert soon found himself meeting with the production staff and later with Couric herself. His description of an afternoon in Katie Courics apartment sounded like a scene out of a classic Rosalind Russell movie: the star figure juggling her responsibilities and obligations, from being a mother to two young daughters. to co-anchor of the highest-rated morning news program in America, to being the driving force behind a massive gala for an enormous foundation. One moment fielding a phone call from a TODAY SHOW producer, the next she was at the piano, playing I Married An Angel from memory.
Her journalistic skills are amazing, Bert recalled. At one point she looked right at me with the same intensity she uses every morning on TODAY and said, Okay, tell me the story of SOUTH PACIFIC. I started to tell her the plot, and after a few sentences she said, Great, Ive got it. She turned around, banged out a few phrases on her computer and, voil , in about two lines she had done a concise and correct synopsis. (Couric seemed impressed with him, too: at one script session she shook her head in wonder at Berts umpteenth Rodgers trivia factoid and said, Youre like Dustin Hoffman in RAIN MAN...Youre a Rodgers and Hammerstein Rain Man!)
As a guest on the night of the festivities, I must confess to being mightily impressed. The ship is beautiful very glamorous, and very big the food was good, and the event was clearly a wild success. Even John Lithgow the ever-affable and unflappable host, ad libbed toward the end that he and his fellow performers are often asked to be a part of benefits, but that they were all impressed by this one. Ive never been to one quite as good as this, he told the audience, and clearly he meant it.
Representing their father, Mary and Linda Rodgers were on hand too; after receiving a generous introduction from Katie Couric and an enthusiastic welcome from the crowd, they sat back, like the rest of us, and took it all in, as one brilliant star after another came out to sing a different Richard Rodgers song.
How did Richard Rodgers music fare in the hands of Katie Courics hand-picked stars? Amazingly well. The evenings arc was loosely chronological. Rodgers and Hart were covered by Jon Bon Jovi, delivering a Sinatra-esque The Lady is a Tramp, Peter Cincotti (My Funny Valentine), Glenn Close (Bewitched) and Steve 1Tyrell (Isnt It Romantic).
Harry Connick set the right tone for the night; after a big-band version of Where or When, he welcomed his newly acquired (or so he told us) singerfor his road dates, one Donald Trump, who intentionally misstated an original Lorenz Hart lyric by singing I own Manhattan, the Bronx and Staten Island, too (and yes, Connick fired him.)
A segue to the Rodgers and Hammerstein years began with Billy Stritch on piano, and Christine Ebersole on piano as in, poised perfectly on the baby grand itself for a sexy Surrey with the Fringe on Top. Heather Headley had the audience on its feet for a soulful version of If I Loved You. Danny DeVito and a trio from THE SOPRANOS swaggered around the stage singing There is Nothin Like a Dame (with suitably clunky choreography). Not to be outdone, Whoopi Goldberg, coiffed in a large towel, sang Im Gonna Wash That Man Eight Outa My Hair with assistance from the QUEER EYE FOR THE STRAIGHT GUY Fab Five. Antonio Banderas gave a passionate rendition of Younger Than Springtime.
After Anne Hathaways I Whistle a Happy Tune, sung with beguiling charm, Brian Stokes Mitchell delivered a powerhouse I Have Dreamed. Dakota Fanning brought us into the realm of THE SOUND OF MUSIC with a delightful Do-Re-Mi joined by several Muppet pals, and Nathan Lane after recalling the time Rodgers and Hammerstein offered me the role of Maria in the movie of THE SOUND OF MUSIC proceeded to sing his own unique variation on My Favorite Things (the lyrics, as with Trumps Manhattan rewrite, courtesy of Marc Shaiman and Scott Wittman).
John Lithgow summed up the evening, and then introduced Beyonc Knowles. Her powerful rendition of Youll Never Walk Alone, backed by a Gospel choir, was a highlight of an already astounding evening. Not only was I a member of a very satisfied and happy audience, I was also proud of the team here at R&H. In her note of thanks in the program, Katie Couric wrote the following: Everyone at The Rodgers and Hammerstein Organization has done everything in their power to help us celebrate the music of one of Americas greatest composers. if youre ever looking to find out Richard Rodgers shoe size or his favorite dessert please notify R&H
staffer Bert Fink; he knows everything!
Accolades like that dont come every day, and especially not from the likes of Katie Couric. But watching her operate, I could sense that she doesnt suffer fools gladly, that clearly she appreciates those who are ready to roll up their sleeves and help get her vision across.
The event was called SOME ENCHANTED EVENING and it was.

HOLLYWOOD HITS BROADWAY: SOME ENCHANTED EVENINGTHE MUSIC OF RICHARD RODGERS, presented on board the Queen Mary 2 in New York on April 24, 2004, was produced by Katie Couric and The Entertainment Industry Foundation to benefit EIF's National Colorectal Cancer Research Alliance (NCCRA) and the Jay Monahan Center for Gastrointestinal Health (to learn more, visit www. monahancenter.org.)
"
You must log in before you can post comments. You can login
here
.