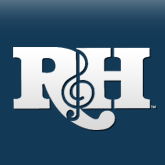 Soldier, Patriot; Entertainer: America Salutes Irving Berlin
"
For Your Country and My Country""...""This is A Great Country""...""God Bless America."" The words, the music and the sentiment are courtesy of Irving Berlin.
To Berlin, the U.S.A. was truly the land that he loved, and his country returned that love in kind. As a flurry of events in late 2002 demonstrated, more than a decade after Berlin's death in 1989 at age 101, Americans are still proud to salute the man who was proud to salute America.
On Sunday afternoon September 15 in Times Square, that devotion took the form of 50,000 spectators singing ""God Bless America"" in the opening ceremonies of BROADWAY ON BROADWAY, the annual, outdoor concert that launches the Broadway season. The emotional sing-along of Berlin's anthem had been preceded by cheers and applause throughout Times Square when the United States Postal Service unveiled its long-awaited Irving Berlin postage stamp. John E. Walsh, member of the presidentially-appointed Postal Service Board of Governor', presided over the stamp unveiling, joined by Berlin's daughter Linda Emmet, and her daughter, Caroline Emmet.
An image of the stamp was transmitted across the giant Jumbo-tron screen that overlooks Times Square, showcasing an elegant portrait of Berlin taken from a classic 1932 photo by Edward Steichen, superimposed over the songwriter's handwritten manuscript for ""God Bless America."" Postal trucks were stationed throughout Times Square, doing brisk business in first-day issues; the next day, more than 61,000,000 Irving Berlin stamps were put on sale in U.S. post offices nationwide.
Heralding Berlin in the heart of his beloved Broadway was extraordinary; witnessing a crowd of New Yorkers and out-of-towners, along with staunch members of the NYPD, singing ""God Bless America"" only a few days after the September 11 anniversary commemorations, was inspirational. For anyone who wondered whether Mr. B. himself was a part of the special day, consider this: despite threats of morning showers, the skies stayed dark but dry throughout the noontime concert. It ended shortly after 1PM. Torrential rains came five minutes later.
A lavish ceremony on Broadway is certainly impressive, but on a different scale, so was the dedication that followed a few days later in Water Mill, New York. This hamlet on the southern tip of Long island has been a home to Berlin's daughter Mary Ellin, and her husband Marvin Barren, for over a quarter century. One late September morning, they were special guests at a ceremony held at the town's post office. Driven to the tribute under police escort, the Barrens witnessed a special postmark crafted for the occasion, accompanied by the marching bands, bunting and balloons ubiquitous of small-town America.
""I was really excited when they announced there would be a stamp,"" Mrs. Barren told Newsday. ""It's a great honor for my father and, I think a lot of people would agree, a very much deserved honor"" A post office clerk, Ruby Barrow, told the South Hampton Press about reaction from locals to news of the Berlin stamp: ""They come in here and start singing the songs...One lady went through this whole song, `Always.' My aunt used to sing that song, and I never knew it was his!""
Irving Berlin lived in a tumultuous century where war was a regrettable but constant refrain. His commitment to America marched alongside his belief in, and support for, the men and women of the U.S. Armed Forces who protected his country then, and continue to do so today. Through his talents as a songwriter, producer and performer, he served his country in uniform. A Broadway charity run of his World War I all-soldier show YIP! YIP! YAPHANK! (1918) raised an astounding $83,000 for the war effort; his World War II contribution, THIS IS THE ARMY (1942) has raised tens of millions of dollars for Army Emergency Relief.
HIS IS THE ARMY (see Happy Talk, Vol. 7, No. l) was historic on several fronts: its cast of 300 soldiers was an actual army unit, Special Services Company #1, that included a regiment of African-Americans, marking the first integrated unit in U.S. Army history. That unit also became the foundation for today's Army Entertainment Division (AED), a branch of the Army's Morale, Welfare & Recreation program that gives soldiers the opportunity to take to the stage as singers, actors, dancers and musicians in annual productions of what is known as ""the Army Soldier Show""
The AED world headquarters are at Fort Belvoir, a U.S. Army base outside Washington, D.C. On October 30, the AED's 33-member civilian and military staff held a special memorialization ceremony in their gleaming new offices on the base. There, by order of Brigadier General Robert L. Decker and through the directives of Detachment Commander Major Sherry A. Turner, the AED dedicated its new building by honoring the man considered to be its founding father. Visitors on their way into the ceremony may have noticed an empty glass pane above the front doors. On their way out, that pane was empty no more: it now read, ""The Irving Berlin Center.""
In his remarks, AED deputy chief Nick Credgington traced a lineage from the Irving Berlin of 1918 (the year of his induction) to the Army's entertainment corps of today. The members of AED, he said, ""are Irving Berlin's professional children We are part of Irving Berlin's legacy"" He noted that the very existence of Army entertainment is inextricably linked to Berlin's steadfast belief in ""entertainment by the soldier, for the soldier"" For his part, Brigadier General Decker observed that ""Irving Berlin was a truly remarkable, incredibly talented man. He will always hold a special place in the Army for his unselfish contribution to soldiers and their families.""
The General posthumously awarded Berlin with the Army's Order of the White Plume, the highest honor the Army can bestow on individuals who have made a significant contribution to Army morale. In addition, a special plaque was unveiled and dedicated, featuring a likeness of ""Sergeant Irving Berlin"" in his iconic doughboy uniform, with the inscription, ""Soldier, Patriot, Entertainer"" Also on hand were officials of the U.S. Postal Service for a re-dedication of the Berlin stamp, and the creation of a special postmark from the Ft. Belvoir post office.
The tributes were patriotic in tone, military in precision. Guests heard Berlin tunes played by members of the Army Band, and the ceremony was highlighted by a medley of Berlin standards performed by a trio of soldiers, veterans each of the Army Soldier show.
What would Sgt. Berlin have felt of this day? He often told his daughters that his years with the U.S. Army were among the happiest and most fulfilling of his life. He poured his heart, soul and talent into THIS IS THE ARMY; for three years he travelled with the unit, performing on Broadway and in Hollywood, singing at London's Palladium during the Blitz, crossing a just-liberated Italy and concluding his tour in the war zones of the Philippines and South Pacific. He loved every minute of it, telling a friend that ""this is the best thing I've ever been connected with. [I'm] so happy about the whole thing,"" while his wife, Ellin Mackay Berlin, reported to another friend that ""Irving is having a wonderful time. He is getting through this show the rewards of all the shows and all the years.""
There is little doubt that he would have been honored by the Army's return salute and the dedication of its new center in his name. However, it is equally likely that, had Irving Berlin found himself at Ft. Belvoir last October, he might have skipped over the speeches and the medals and the tributes, stolen away to a piano, and put himself to work writing songs for this year's edition of the Army Soldier Show.
For more information on the U. S postage stamp for lrving Berlin, visit www.usps.com...The Army Entertainment Division (AED) is an Army Morale, Welfare and Recreation program (MWR) of the Communiy Recreation Directorate of the US. Army Community and Family Support Center (USACFSC); for more, visit www.armymwr.com.

"
You must log in before you can post comments. You can login
here
.