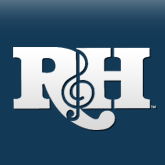 Smokey Joe's Is Smokin'
"
Connecticut audiences experienced the thrill of SMOKEY JOE'S CAFE at the SMOKEY JOE'S IS SMOKIN'Thomaston Opera House in March, and The New York Times declared the show a lasting favorite: ""The ingredients that made the show a hit on Broadway were evident even in this small-scale production at Thomaston. The Leiber and Stoller songbook has the range, vibrancy and narrative punch of the best theater music.""

SMOKEY JOE'S CAFE ended its almost five-year New York run on January 16, 2000, and made its way into the record books as the longest running musical revue in Broadway history. Seven years later SMOKEY JOE'S is still smokin' as theatres across the country are presenting this red hot hit in undiminished numbers. From Jupiter, FL, to Ashland, OR; from Escondido, CA, to Waterbury, CT; and from Houston, TX, to Milwaukee, WI - audiences are still cheering to the non-stop string of hit songs written by the incomparable Leiber and Stoller. ""Fools Fall In Love,"" ""On Broadway,"" ""Love Potion #9,"" ""Up On The Roof,"" ""Hound Dog,"" ""Spanish Harlem""...the list doesn't end.

Visit our website today at www.rnhtheatricals.com to submit an application for SMOKEY JOE'S CAFE!
"
You must log in before you can post comments. You can login
here
.