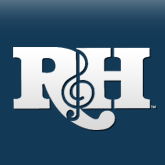 "saying ""yes"" To No Strings"
"
In May, New York City Center concluded its 10th season of Encores! with NO STRINGS, the 1962 musical featu ring both music and lyics by a post Hammerstein Richard Rodgers...This concert presentation marked the musical's first major New York appearance since its original Broadway run 40 years before, prompting a few thoughts and observations from R&H President Ted Chapin, who has been the Chair of the Encores! Advisory Committee since its inception.
NO STRINGS was on the Encores! list almost from the start in 1994. It is one of those shows along with ALLEGRO that seemed to fit the general understanding of what Encores! was all about, even before the format was established. It was a show that had somehow receded, celebrated in its day but overlooked in the years since its original production. And when Vanessa Williams played the lead role in ST. LOUIS WOMAN, at Encores! in 1998, everyone thought she would be perfect for the NO STRINGS role originally written for Diahann Carroll. She thought so too, but despite two years worth of scheduling attempts, when NO STRINGS was finally presented in May, 2003, she was unable to participate.
Now that may not seem like such a big deal, and Maya Days, who was hired to play the role, was a major discovery to us all. But somehow it is fitting for NO STRINGS, a show that never quite did anything easily.
The history books tell a neat and tidy story about NO STRINGS: following the death of Oscar Strings Hammerstein II, Richard Rodgers decided to write his own lyrics for his next musical. (See sidebar) He saw Diahann Carroll on a TV talk sho was captivated by her chic appearance and demeanoc and came up with the idea of creating a modem musical with a beautiful central character a fashion model who was black He took on collaborators, wrote the show produced it, and it was successful. It even won several Tony Awards.
But the more you dig into the history of NO STRINGS, the more fascinating the story becomes. Yes, Richard Rodgers wrote his own lyrics for the first time in his career at least it was the first time he took credit for it, since he had helped some collaborators throughout his career Interesting that his first official lyric for the show could well have been a statement of hope for his own future as well: The sweetest sounds Ill ever heai are still inside my head. One of the score's final lyrics may be making a subliminal reference to the devastation he must have felt losing Oscar Hammerstein a couple of years before A perfect package with no strings at all. Two years earlier, of course, Rodgers had set a Hammerstein lyric dealing quite differently with packages and strings: brown paper packages tied up with strings. But perhaps the new package in Rodgers life was more complicated, perhaps more complicated than even he could admit (Mary Rodgers was asked what she felt about her father doing his own lyrics, and she replied: I didnt think it was any big deal. As far as I was concerned, he could do anything!)
Richard Rodgers was also the producer of NO STRINGS, and that made him the boss. He had his hand in absolutely everything, is the way Fred Voelpel, the original co-designer of the costumes, put it at an Enamc! pre-performance seminar As a consistent innovator, the 60 year-old Rodgers gathered around him a crew of younger collaborators, many of whom he had never worked with before. Director and choreographer Joe Layton had choreographed THE SOUND OF MUSIC (and had appeared as a dancer in the original 1957 teleision airing of CINDERELLA), and he brought the design team of David Ha)s and Fred Voelpel to assist in creating a production style that was, in some wa)s, the first Encores! production ever. The orchestra was on stage yes, there was no string section although it was never visible as a whole. Scenery and lights were moved around the stage by the cast. The music department was also surprising arranger and conductor Peter Matz and orchestrator Ralph Bums were a decidedly hot duo, and new to the Rodgers team, but the composer wanted a jazzy score, and he chose arrangers who could make it sound contemporary.
The resulting show was certainly innovative. And for its time, bold. Not only the style, but the substance: this was a bonafide interracial love story subtle, unspoken. but front-and-center and in-your-face every time leads Diahann Carroll and Richard Kiley shared a moment and expressed a tender feeling. For 1962 America this was powerful stuff, vet Rodgers instinctively shared Hammersteins philosophy about political theater challenge your audience, surprise them perhaps, but dont alienate them and dont sacrifice good storytelling for the sake of polemics. From SOU1H PACIFIC to NO STRINGS, audiences were taught but carefully.
Still, the risks were manifold. Beyond the racial factor, Carroll and Kiley were not exactly sureuire box office names, and neither one was going to sell tickets automatically. Samuel Taylor, the librettist and coproducer, was an accomplished author, but not a substantial name. Richard Rodgers was the biggest draw of this Rodgers musical, but even that factor couldnt guarantee NO STRINGS a Broadway house. Were theater owners hedging their bets? (This was, after all, Rodgers without a Hammerstein or Hart.) Or were they nervous about the musicals subject matter?
Whatever the reason, Rodgers was forced to capitalize NO STRINGS, mount it, and play several out- of-town engagements without knowing where or even if it would find a home on Broadway. (One early, optimistically-printed poster advertises the Mark Hellinger Theater as its New York venue, though this was not to be.) Following out-of-town engagements in Detroit, Toronto, Cleveland and New Haven, NO STRINGS finally opened at the 54th Street Theater not one of Broadways prime playlouses on March 15, 1962.
Despite a rigorous schedule that only allowed it one matinee preview before opening night, NO STRINGS was generally welcomed by the New York critics. At seasons end, it was nominated for nine Tony Awards and won three: for Layton as choreographer, for Diahann Carroll as Best Actress in a Musical, and for Rodgers score. In a category that included Frank Loesser and Jerry Herman among his fellow nominees, Richard Rodgers had conquered once again which must have been sweet to a man beginning the third phase of a career in which he had outlived two world-class collaborators.
Upon seeing NO STRINGS at Encores! last May, Ben Brantley of the New York Times wrote that the revelation of NO STRINGS is that one of songwritings greatest collaborators had it in him to fly high on his own. And fly high he did.
NO STRINGS deserves to be better known than it is. The music is youthful and jazzy almost a throwback to the Rodgers of Rodgers & Hart. The lyrics range, frankly, from serviceable to as good as they get The relationship between the two leading characters at the heart of this musical is in the fine tradition of the attracting opposites found in all the Rodgers & Hammerstein shows, and the emotional stakes are as real today as they were in 1962.
Performance rightss for NO STRIINGS are available from The R&H Theatre Library visit www.mh.com for further details... Vocal selections (with that rare Mark Hellinger Theater poster on the cover!) are published by Williamson Music/Hal Leonard Corp: visit www.halleonand.com...A NO STRINGS discography includes the original Broadway cast album starring Diahann Carroll and Richard Kiley, the London cast starring Art Lund and Beverly Todd (both currently out-of -print, though with plans for CD reissues soon), and NO STRINGS WITH STRINGS (DRG) featuring Ralph Burns and His Orchestra.
""Creating my own lyrics has given me a new perspective on the problems of song-writing collaboration. It is, I well know more difficult to write words than to compose the melodies. In a musical composition, I work in wide, broad strokes. Lyrics are more like little pieces in a puzzle that must be carefully put together. But creating worth and music does have certain advantages. Geographically, it couldnt be better, Im always there whenever I want to meet me. As far as personal satisfaction is concerned, I find that there is nothing more exhilarating than to work on a complete song when I want to, and nothing matches the satisfaction of taking responsibility for the complete product. There is a strange conflict part loneliness, part fulfillment that I feel in becoming my own partner. If I am successful at it, I know full well that its because some of the talents of Larry Hart and Oscar Hammerstein must have rubbed oil on me.
From ""A Composer Looks at His Lyricists,"" by Richard Rodgers; Dramatists Quarterly, Spring 1967
"
You must log in before you can post comments. You can login
here
.