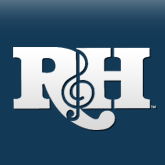 RODGERS AND HAMMERSTEIN ROYALTY by Ted Chapin
Julie Andrews and Shirley Jones. Both are supremely talented artists, both are Oscar winners, both have had flourishing careers on stage, on screen and on television. Both have given performances that will forever join their names with those of Rodgers & Hammerstein.
...And this past summer, they were both hard at work in theaters in New England. Julie Andrews was in East Haddam, Connecticut, re-creating the production of THE BOY FRIEND with which she made her directorial debut in 2003 at the Bay Street Theatre in Sag Harbor; and Shirley Jones was leading the company, starring as Nettie Fowler in a production of CAROUSEL for the Reagle Players outside Boston.
Shirley Jones has long wanted to appear in a production of CAROUSEL on stage. If it took this long to get her to the show, it was well worth the wait. She was a warm, earthy, yet heartfelt Nettie and rather stunningly beautiful in grey wig and gingham dress. Credit to Bob Eagle for pursuing her and arranging a production in which she could fulfill her desire. His Reagle Players, whose very first production in 1969 was CAROUSEL, is one of the best summer theaters dedicated to classical musicals, and he was determined to get Shirley to play the role.
I have to confess that watching her in the scene after Billy Bigelows death, comforting Sarah Pfisterer as Julie Jordan (the character Jones played in the movie version), added a visceral poignancy to the scene. Nettie Fowler is one of those earth-mother roles that appear in the Rodgers & Hammerstein musicals, and in some ways they are the ingnues grown up. Nettie has been through a lot more life than Julie Jordan has, and has picked up the wisdom of experience with which she is able to comfort the young widow. Im sure that many in the audience felt as I did, and got the very special resonance of watching the movie Julie on stage as Nettie. Shirley Jones command of that stage made the audience many of whom may well have only known her through her television and movie credits realize how comfortable she is in the theater. After all, thats where her career began, and knowing how to take stage is something actors never forget.
Backstage, Shirley Jones told me she has now performed in all five of the major Rodgers & Hammerstein musicals on stage. Of course her professional story began with Rodgers and Hammerstein when she was 18. As she told a Boston publication, I was on summer vacation with my family in New York, and I knew a pianist [who] suggested I go to an open casting call for Rodgers and Hammersteins shows. The casting director was sufficiently impressed to call Rodgers, who listened and then called for Oscar Hammerstein II. By that point her accompanist had left, so they went across the street where she sang three songs from OKLAHOMA! with the full City Center symphony orchestra. I was a nave little girl from a town of 800 people, and at the time I thought I guess this is how they do it with everybody.
So taken with her talent were Rodgers and Hammerstein that they actually signed her to an exclusive performing contract the one and only time they ever did that. But they had their reasons: clearly they must have suspected a photogenic side to the already evident singing and acting abilities. Landing in the Broadway choruses of SOUTH PACIFIC and ME AND JULIET, she quickly moved up to the major leagues with her starring roles in the movie versions of OKLAHOMA! and CAROUSEL.
Those films were made in the mid 1950s, and around that time Julie Andrews was making a lasting impression on Rodgers and Hammerstein too. She auditioned for a show they were writing that would become PIPE DREAM, but when Rodgers asked Andrews if she was up for other shows, she mentioned a musical that Lerner and Loewe were writing based on PYGMALION. If youre asked to do that show, said Rodgers, then I think you should do it. If not, wed love to have you in ours. Andrews frequently recalls that story as one of the most generous pieces of advice she has ever received. It was advice she took, though it was during the run of that PYGMALION musical aka MY FAIR LADY that Andrews finally worked for Rodgers and Hammerstein in their TV musical, CINDERELLA. A few years after that, of course, came THE SOUND OF MUSIC.
Not content to wear only her directors hat this past summer, Julie Andrews also spent time filming various documentaries and featurettes for the 40th anniversary DVD release of THE SOUND OF MUSIC (see p.4). Knowing she was going to be at Goodspeed, I offered my house in Connecticut which is nearby, as a location for her and Chris Plummer to film a fireside chat.
Watching these two pros having such fun talking about the experience of making the movie was a joy. Both careers were distinguished before they made THE SOUND OF MUSIC, and both careers have continued with distinction since the wrap party in 1964. They remain amused, and even bemused by the longevity of this movie. As they reminisced, you could sense the realization of the sheer skill with which that movie was made, and just how well it has stood the test of time. It really doesnt feel like 40 years, does it? Julie asked. Maybe 25, but not 40.
It is heartening indeed to see Shirley Jones and Julie Andrews, both women of class and integrity, willing and eager to roll up their sleeves and dive into various projects involving the classic musical theater. What they teach us all from their dedication and grace is a lesson to pass along to successive generations of Rodgers & Hammerstein ingnues.
You must log in before you can post comments. You can login
here
.