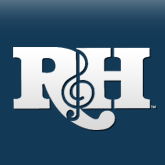 R&H Theatricals World Premiere Weekend Easter Parade & Mid-Life! The Crisis Musical
Warm spring weather in Minnesota provided an appropriate setting for a World Premiere Weekend at Chanhassen Dinner Theatres, as R&H Theatricals touted two of the newest shows to fall under their umbrella: EASTER PARADE and MID-LIFE! The Crisis Musical.
Guests were treated to premiere performances of the shows and special appearances from EASTER PARADE librettist >Tom Briggs and MID-LIFE! co-author Bob Walton. With a new title (MID-LIFE!) now on the shelves and EASTER PARADE in development, R&H Theatricals couldn't help but share the excitement.
You must log in before you can post comments. You can login
here
.