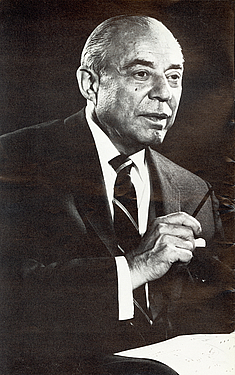 On June 28, All The Sounds Of The Earth Were Like Music
"
One name links the 100th birthday concert for Oscar Hammerstein II on Broadway in 1995, and the corresponding tribute for Richard Rodgers on his 100th birthday this past June 28.
That name is Gershwin.
On July 12, 1995 (see Happy Talk, Vol. 3, No. 1) The R&H Organization co-produced SOMETHING WONDERFUL, a free Broadway concert tribute to Hammerstein at the Gershwin Theatre, at that time home to a hit revival of SHOW BOAT. Seven years later, once again at the Gershwin Theatre and this time on the stage of a hit revival of OKLAHOMA!, R&H co-produced SOMETHING GOOD: A BROADWAYSALUTE TO RICHARD RODGERS ON HIS 100th BIRTHDAY. For fans and colleagues lucky enough to attend both tributes, theatrical lightening did indeed strike twice.
SOMETHING GOOD was presented by ASCAP (American Society of Composers, Authors and Publishers) and The R&H Organization; thanks primarily to ASCAP, plus the cooperation of OKLAHOMA! producer Cameron Mackintosh and the Gershwin Theatres landlords, the Nederlander Organization, the concert was free and open to the public. A stellar array of talent was promised, and so devoted fans took no chances. By the time the noon concert began, every seat in the cavernous Gershwin was filled; the most inveterate theatregoers had gotten in line at 6 AM and over 300 additional fans outside had to be turned away.
R&H President Ted Chapin hosted, and the afternoon mixed ceremonial flourishes (greetings from ASCAP President Marilyn Bergman, a letter from President Bush, a proclamation from New York City Mayor Bloomberg) with a sampling of Rodgers that ranged from up-tempo duets to torch songs, with lyrics by Hart, lyrics by Hammerstein and, in a few cases, lyrics by Rodgers himself.
Standards mixed with rarities (such as the Broadway stage premiere of a Rodgers song written for television ""Strangers"" - and sung by the man who introduced it originally: John Cullum). The performers were a virtual ""Broadway All-Stars,"" representing MAMMA MIA!, INTO THE WOODS, URINETOWN, THE PHANTOM OF THE OPERA, 42nd STREET and the three Rodgers musicals running on Broadway this year: OKLAHOMA!, THE BOYS FROM SYRACUSE and FLOWER DRUM SONG.
A highlight among highlights was the legendary Barbara Cook, who brought the audience to a hush with her magical rendition of ""It Might as Well be Spring"" and then brought the same audience to its feet with a jubilant take on ""A Wonderful Guy."" The 75 minute concert then drew to a quiet, almost wistful close as Laura Benanti sang the afternoons title song, ""Something Good."" A jewel of a song, sweetly sung, its poignant lyrics cast a personal hue on the life of the man who wrote them: ""Nothing comes from not hing, nothing ever could/So somewhere in my youth or childhood/I must have done something good.""
As Benantis solo ended, members of the chorus of OKLAHOMA! drifted on stage as if in response, singing ""Youll Never Walk Alone."" As arrangedby the concerts music director, Kevin Stites, the song built to its climax and then shifted into the equally moving chorus of ""Climb Evry Mountain,"" as all the other star performers of the afternoon returned to the stage, and lifted the music even higher. Cheers, more than a few tears, and another standing ovation were the heartfelt response from an ecstatic crowd as the final, inspirational lyrics to ""Climb Evry Mountain"" resounded through the Gershwin Theatre.
""The words, of course, were Oscar Hammersteins,"" reported the New York Times. ""But the music and the day were all Richard Rodgers.""
SOMETHING GOOD may have been the centerpiece of Richard Rodgers 100th birthday commemorations, but it was by no means the only event that day to honor the man and his music. Thanks to the grass-root efforts of devotees - professional and amateur alike - on that day, all the sounds of the earth were like music: his music.
In Rodgers hometown of Manhattan, a fan could wake that day to hear copious morning selections on WQXR and WNYC, then take in a superb exhibit at the New York Public Library for the Performing Arts (MUSIC BY RICHARD RODGERS), catch the noontime concert at the Gershwin, return that night for a performance of OKLAHOMA! and, in the late hours, take in a Rodgers jazz set produced by Don Sickler at The Jazz Standard, or slip into the refined Oak Room at the Algonquin Hotel to hear Mary Cleere Haran in her Centennial tribute, FALLING IN LOVE WITH LOVE.
In Manchester, England, a touring company of THE KING AND I hosted an after-hours Rodgers cabaret at a local pub, joined by cast members from a tour of MISS SAIGON, also in Manchester, and performers from a local rep theatre; there, until the wee hours, the performers toasted Rodgers and regaled each ot her with songs from his catalogue. Of similar spirit was a post-show cabaret in Sheffield, Massachusetts, given after that evenings sold-out performance of SOUTH PACIFIC by the cast and production team of the Barrington Stage Company. In San Francisco, the Performing Arts Library Museum joined forces with 42nd Street Moon for a wildly popular Rodgers sing-a-long. (""Somewhere in Broadway heaven,"" wrote the San Francisco Chronicle, ""the birthday boy must have been smiling."") Further down the coast at the Hollywood Bowl in Los Angeles, Bernadette Peters performed a special Rodgers tribute based on her new album, songbook and concert, BERNADETTE PETERS LOVES RODGERS & HAMMERSTEIN.
National Public Radio featured extensive Rodgers programming throughout the day, including a superb documentary on Rodgers life and work, hosted by Susan Stamberg and produced by Jeffrey Lunden. Other 100th birthday salutes were broadcast on ABC radio network and Sirius Satellite Radio in the USA; BBC Radio in the UK (and BBC World Service internationally); Radio Bavaria inGermany; Kol Yisroel in Israel; and the ABC Network of Australia. On television, that nights broadcast of ABC World News Tonight with Peter Jennings concluded with a tribute to Rodgers. ""In the history of American music,"" said Jennings, ""not many other men have made such a lasting impression.""
SOMETHING GOOD was executive produced by Bert Fink (for The Rodgers & Hammerstein Organization) and Michael A. Kerker (for ASCAP); Kevin Stites was music director and Lauren Class Schneider was the coordinating producer... SOMETHING GOOD was taped in its entirety by TOFT (Theatre on Film and Tape Archive) at the New York Public Library for the Performing Arts and can be viewed by theatre professionals, college-level students and researchers with workor study-related reasons for viewing; contact (212) 870-1642 for further information...For continued updates on the Richard Rodgers Centennial, please visit www.RR02.com.
"
You must log in before you can post comments. You can login
here
.