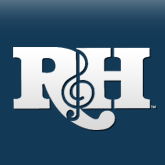 News from the Irving Berlin Music Company BERLIN BALLET
"
The Great American Songbook has never been off limits to the artistic visionaries of the New York City Ballet, and that tradition continued this spring, with riotously happy results, when NYCB premiered its first full-length ballet in nearly 40 years: DOUBLE FEATURE, choreographed by Susan Stroman, set to the music of Irving Berlin and Walter Donaldson. It was, in the words of Time Out New York, a blockbuster.
2004 marks the Centennial of NYCBs founding and spiritual father, George Balanchine, and DOUBLE FEATURE was borne of the fact that Balanchine a pioneer in so many ways was the first great dance figure to bridge the gap between ballet and Broadway. Current NYCB Artistic Director Peter Martins, recalling Balanchines moniker as Mr. Broadway for his innovative contributions to such landmark musicals as ON YOUR TOES and BABES IN ARMS, wanted to honor that facet of his career through the commission of a new work. To Martins and to many, if Balanchine was Mr. Broadway of his day, Susan Stroman is Ms. Broadway of today.
Stroman, a five-time Tony Award winner, leapt to the challenge of the NYCB commission, relishing the opportunity to create a theatrical dance piece with a grander palette than Broadway could ever provide (for starters: 65 musicians in the orchestra and 65 dancers on stage).
In December 2001, R&H President Ted Chapin held a meeting with Martins to discuss an upcoming NYCB program of three new ballets set to the music of Richard Rodgers. As the conference broke up, Martins pulled Chapin aside and cautiously asked whether he thought the Irving Berlin catalogue could be made available to Stroman. The answer was easy: Chapin knew the Berlin family would be thrilled with a Stroman-Berlin ballet, and they were.
Another key player who bolstered R&Hs enthusiasm for this project was Glen Kelly. Orchestrator, arranger, and trusted Stroman collaborator, Kelly has earned a stellar reputation for his ability to serve as the composers alter ego in the rehearsal room whether that composer is alive or not. In 2002, Kelly was Richard Rodgers proxy when Peter Martins created THOU SWELL, matching Martins dazzling choreographic toures to a seamless suite of Rodgers tunes; in 2001, Kelly had been Mel Brooks musical voice on ThE PRODUCERS, turning Brooks raspy tape- recorded aural sketches into full-blown showstoppers.
For the NYCB commission, Stroman and Kelly began first as co-librettists, finding a story and shaping it into dance. They soon hit on the notion of a silent movie double feature, a concept that proved ingenious on several counts: the double feature aspect allowed them to create two separate works that added up to a full evening; and the narrative tools of silent movies lent themselves perfectly to the ballet vernacular. After all, here were two genres of performed narrative that relied on movement and music, but no spoken dialogue.
Storytelling is [Susan Stromans] gift, wrote Anna Kisselgoff in the New York limes, and with Glen Kellys brilliant arrangement of the Berlin songs, shorn of their lyrics, she displays a musical sensitivity that Balanchine could appreciate...Paradoxically, these words cannot be heard in DOUBLE FEATURE, yet the familiar lyrics are a silent commentary on the action.
Jocelyn Noveck of Associated Press called DOUBLE FEATURE a hugely entertaining show that lives up to all expectations. Clive Barnes, himself a critic who bridges Broadway and ballet, cheered in the New York Post New York City Ballet, by virtue of Susan Stroman, has a hit on its hands and a great, big Broadway-style hit at that.
Premiered at the New York State Theater of Lincoln Center on January 23, 2004, DOUBLE FEATURE sold out its entire initial run; NYCB plans to bring it back in Fall 2004 for a set run. It's a sure-fire hit, confirmed Kisselgoff. Playful, entertaining, often hilarious and superb in its theatrical timing... [On opening night] an ovation greeted Susan Stroman like a a conquering heroine.
Stay tuned for further news on DOUBLE FEATURE, or visit www.nycballet.com.
"
You must log in before you can post comments. You can login
here
.