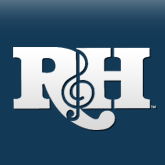 Musical Notes
"
MARCH OF THE SIAMESE CHILDREN: While THE SOUND OF MUSIC continues a history-making tour across Asia that began in Shanghai in May of 2004, another Rodgers & Hammerstein classic is soon to make news in that part of the world as well... This spring, Broadway Asia Entertainment will launch a tour of THE KING AND I, directed by Bobby Garcia, choreographed by R&H alumna Susan Kikuchi, with costumes designed by Tim Yip (Academy Award winner for CROUCHING TIGER, HIDDEN DRAGON) and sets by Kenneth Foy... This April, after rehearsals and a premiere in Shenzhen, China, THE KING AND I will tour throughout China, followed by performances across Asia in such locales as Korea, Singapore, Malaysia and Hong Kong... In late summer 2008, Tony Award winner Lea Salonga will star in an Asian tour of R&Hs CINDERELLA, starting in her homeland of the Philippines and followed by extensive touring throughout mainland China, Japan, Korea, Singapore, Malaysia and Thailand... For more information, visit www.broadwayasia.com.
STEPPIN OUT: Easter will arrive a few months early in the wintry climes of Chanhassen, Minnesota, when the Chanhassen Dinner Theatre presents the world premiere stage adaptation of a classic MGM movie musical, IRVING BERLINS EASTER PARADE, with performances starting in early February... With a script by Tom Briggs (STATE FAIR), EASTER PARADE will be directed by CDTs Resident Artistic Director, Michael Brindisi, and will feature such Berlin gems as It Only Happens When I Dance With You, Shaking the Blues Away, Steppin Out with My Baby, and the lilting title song... For more, visit www.chanhassentheatres.com.
WHEN YOU READ YOU BEGIN WITH A-B-C: Several new books are must-reads for THE SOUND OF MUSIC fans... THE SOUND OF MUSIC COMPANION is a lavish new book published in England to coincide with the late 2006 opening of THE SOUND OF MUSIC in the West End; written by Laurence Maslon (BROADWAY: THE AMERICAN MUSICAL), and published in the U.K. by Pavilion/Anova, it contains rarely seen photographs, copious illustrations, set designs, posters and more, as it chronicles the tale from Maria von Trapps own life story through the stage musical, the film, and up to the current London smash... Another book that emphasizes the real story is MEMORIES BEFORE AND AFTER THE SOUND OF MUSIC by Agathe von Trapp (Hillsboro Press); this memoir by the eldest daughter of Baron Georg von Trapp can be purchased via www.amazon.com, or through the Trapp Family Lodge gift shop in Stowe, Vermont (www.trappfamily.com)... Georg von Trapp was a hero of the Austrian Navy during the First World War, and he wrote of his sea battles and exploits in a book that has been newly translated by his granddaughter Elizabeth M. Campbell. Released for the first time in English, the 1935 memoir, TO THE LAST SALUTE: MEMORIES OF AN AUSTRIAN U-BOAT COMMANDER, will be published by University of Nebraska Press in March... And for the collector who must have every mention of THE SOUND OF MUSIC in book form, do not overlook best-selling author Adriana Trigianis new novel, HOME TO BIG STONE GAP (Random House); not only does THE SOUND OF MUSIC figure in the plot, but so does our own R&H President, Ted Chapin.
SHALL WE DANCE?: When rising-star choreographer Christopher Wheeldons CAROUSEL: A DANCE was premiered by the New York City Ballet during the 2002 Rodgers Centennial, Clive Barnes of the New York Post hailed it as the first ballet masterpiece of the 21st century. Wheeldons dance, based on themes from CAROUSEL, was reintroduced to the NYCB repertory this winter, first as a highlight of the companys November gala, and then with performances scheduled for late January and early February... CAROUSEL: A DANCE will also be presented by the San Francisco Ballet in late March... Also borne of the Rodgers Centennial was Val Caniparolis full-length ballet, A CINDERELLA STORY, set to themes from across Rodgers career; first presented by the Royal Winnipeg Ballet in late 2004, A CINDERELLA STORY returned to the RWB rep in 2006, with performances scheduled into early 2007... In November, as part of the launch of the state of Oklahoma centennial, Tulsa Ballet presented the world premiere of OKLAHOMA! SUITE. Featuring Agnes de Milles trailblazing choreography from the original Broadway musical version, OKLAHOMA! SUITE was staged by de Milles longtime associate, Gemze de Lappe, and was hailed by Tulsa World Scene as a rip-roaring success!... In further celebration of de Milles legacy, New York Theatre Ballet presented her Hornpipe and Pas de deux from CAROUSEL in their late 2006 tour, and Connecticut Ballet is developing a work based on her staging from CAROUSEL for their Spring 2007 season.
DREAMING OF THE DREAMS CHRISTMAS: As reported elsewhere, Williamson Music is thrilled to represent the Henry Krieger songs written especially for the dazzling new screen version of the hit musical DREAMGIRLS; another song proudly represented by Williamson can also be heard in that filmIrving Berlins White Christmas... Over the holiday season, moviegoers also heard White Christmas in THE SANTA CLAUSE 3... Robert DeNiros CIA thriller, THE GOOD SHEPHERD, starring Angelina Jolie and Matt Damon, features There is Nothin Like a Dame, Blue Skies, and Where or When... Berlins Any Bonds Today? is heard in Clint Eastwoods WWII drama, FLAGS OF OUR FATHERS... Finally, a highlight of the stage has transferred glowingly to the screen: a poignant, stirring rendition of Bewitched in THE HISTORY BOYS is at the heart of Nicholas Hytners new film adaptation of the hit play, joined here by a cover version from Rufus Wainwright.
THE BOYZ ON THE BUS: The ALTAR BOYZ have found religionand a road map, as their U.S. National Tour continues, with upcoming engagements in Los Angeles, San Diego, San Francisco, Tempe and Honolulu; visit www.altarboyz.com for more on the tour and the smash New York production... Shedding its light across America is THE LIGHT IN THE PIAZZA; this six-time Tony Award winner began in San Francisco last August; upcoming engagements include Boston, Pittsburgh, Minneapolis, Denver and Seattle (where it all began); visit www.piazzaontour.com for more information.
"
You must log in before you can post comments. You can login
here
.