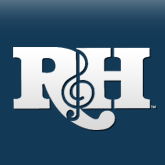 Musical Notes
"

SNOW BUSINESS: When the world premiere of Irving Berlins WHITE CHRISTMAS brought snow to San Francisco last year, locals were jubilant and critics were giddy with Christmas cheer; the production broke house records, was extended, and is now returning to the Bay Area for a limited run at the Orpheum Theater (November 9-December 31)...Two more companies of WHITE CHRISTMAS will also be presented this holiday season, playing at the Pantages in Los Angeles (November 22-January 1) and the Wang Center in Boston (November 25-December 31)...Visit www.whitechristmasthemusical.com for more.
BERLIN BY THE BAY: Preceding WHITE CHRISTMAS in San Francisco this fall will be a rare sighting of another Irving Berlin charmer the 1949 Broadway musical MISS LIBERTY, taken down off her pedestal and brought back to life by 42nd Street Moon for performances from October 27 to November 13; visit www.42ndstmoon.org....Providing its own underscoring to this and WHITE CHRISTMAS is the San Francisco Performing Arts Library and Museum, currently hosting IRVING BERLINS BROADWAY, an exhibition curated by David Leopold and based on his new book, IRVING BERLINS SHOW BUSINESS (see page 7); visit www.sfpalm.org to learn about special events planned around the exhibition, slated to run until December 19.
I LOVE YOU, YOURE PERFECT AND TEN:In August, the original production of I LOVE YOU, YOURE PERFECT, NOW CHANGE started its 10th year Off-Broadway, having established itself as the longest running musical revue in Off-Broadway history...With productions ranging from Budapest to Barcelona, I LOVE YOU... is a phenomenon; its title has entered the lexicon and recently scored a hefty 57,000 hits on Google...Bravo to its writing team, our own Joe DiPietro and Jimmy Roberts, with a special nod to the visionary producer who brought them into our fold a decade ago: the late James Hammerstein.
BELIEVING IN ONLY MAKE BELIEVE: Kathie Lee Gifford will receive the James Hammerstein Award at the 5th Anniversary gala for ONLY MAKE BELIEVE, to be held at the Hudson Theater in New York on November 7 ...This childrens-focused charity was founded by Dena Hammersteinin memory of her late husband, James, with its name inspired by a lyric from his father, Oscar Hammerstein II...In just over 5 years, OMB has brought the magic of musical theater to more than 5,500 chronically ill children across New York City, its mission as simple as it is beautiful: if the children are too ill to go to the theater, the theater will come to them...For more information about the Organization and its November 7 gala, visit www.onlymakebelieve.org.
ENCHANTED EVENING: On June 9, New Yorks Carnegie Hall became Bali Hai as SOUTH PACIFIC was presented in a glorious all-star concert presentation... Starring Reba McEntire as Nellie Forbush, Brian Stokes Mitchell as Emile de Becque, and joined by such stellar talent as Jason Danieley, Lillias White and Alec Baldwin, the concert was staged by Walter Bobbie, with the Orchestra of St. Lukes under the baton of Paul Gemignani...It was one of those nights when cynicism didnt stand a chance, said Ben Brantley in the New York Times, adding that those fortunate enough to attend this one-night-only benefit for Carnegie Hall had the privilege of experiencing the emotional force of SOUTH PACIFIC ...Now, everyone can experience the force of that evening when WNETs Great Performances presents SOUTH PACIFIC IN CONCERT AT CARNEGIE HALL on PBS next year; stay tuned for further details.
ZOOMING ZIPPEL: Two years ago, when we profiled David Zippel in this newsletter, we described the new Williamson Music signee as a multi-tasker; that reputation hasnt changed...This fall, Zippel has one new musical opening on Broadway (the London hit, THE WOMAN IN WHITE, with his lyrics, music by Andrew Lloyd Webber and book by Charlotte Jones), another musical heading to Broadway (PRINCESSES, with lyrics and direction by Zippel; music by Matthew Wilder, book by Bill and Cherie Steinkellner), another burgeoning work heading into production (PAMELAS FIRST MUSICAL, music by the late, great Cy Coleman and book by Wendy Wasserstein), and the classic Coleman-Zippel Tony winning smash, CITY OF ANGELS, given the musical concert treatment by Los Angeles Reprise in early 2006...Also in early 2006, Zippels lyrics will be feted as part of the American Songbook Series at Lincoln Center.
WELCOME TO MY PARTY: R&H Theatricals Michael John LaChiusa is already in the throes of a busy fall season; his bold and sizzling Broadway musical, THE WILD PARTY, will be staged in Los Angeles this fall by The Blank Theatre Company with an electrifying cast scheduled to include Valarie Pettiford, Jane Lanier, Sally Kellerman and Daisy Eagan; performances begin in October (www.the blank.com)...New Yorks Public Theater is hosting the world premiere of LaChiusas new musical, SEE WHAT I WANNA SEE, starting in October, directed by Ted Sperling and featuring Marc Kudisch, Idina Menzel and Mary Testa...Coming up for LaChiusa in 2006: a musical treatment of THE HOUSE OF BERNARDA ALBA for Lincoln Center Theater, and a new work for the Houston Grand Opera, written as a one-person opera for his muse (and the muse of many), Audra McDonald.
ORPHEUS AND ALBERTINE: Lincoln Centers prestigious New Visions and Great Performers series begins in early October with the world premiere of Ricky Ian Gordons new song cycle, ORPHEUS AND EURIDICE, featuring Elizabeth Futral...The Williamson Music writer is also readying a song cycle, and flowers pick themselves for full orchestra and soprano, to be unveiled at Michigan State University next year, and is writing an opera of THE GRAPES OF WRATH with librettist Michael Korie for 2007 engagements with the Minnesota Opera and Utah Opera...R&H Theatricals is proud to represent MY LIFE WITH ALBERTINE, Gordons 2003 Proustian musical which premiered at Off-Broadways Playwrights Horizons; a songbook will be published this fall by Williamson Music, joining the cast album from PS Classics.
A TRIP TO THE LIBRARY: Earlier this summer, the Library of Congress received two important gifts of manuscripts to add to its Music Division American Musical Theater collections, each reflecting the craftsmanship of Richard Rodgers two longtime collaborators, Oscar Hammerstein II and Lorenz Hart...Hugh Fordin, author of the Hammerstein biography, GETTING TO KNOW HIM, donated more than 125 items to complement the Librarys already significant Hammerstein collection; among the papers Fordin donated were early song sketches from OKLAHOMA!, as well as a hand-drawn map of the town of Claremore, where the musical is set...Since Lorenz Hart was notorious for scribbling his lyrics on napkins and odd pieces of paper, the cache of his 14 lyric sheets and sketches donated to the Library are sure to be of great interest to scholars; the manuscripts had been held in trust for Harts brother and sister-in-law (Teddy and Dorothy Hart), before being passed on to the United Jewish Appeal-Federation of Jewish Philanthropies of New York, Inc. (UJA), which determined that the Library of Congress was the best suited location for the Hart manuscripts...For more, visit www.loc.gov.
I COULD WRITE A BOOK: The lyrics to Sunrise, Sunset, from R&H Music lyricist Sheldon Harnick, are folk poetry unto themselves, and serve as the sublime verse text of a new picture book, SUNRISE, SUNSET (HarperCollins), illustrated by Ian Schoenherr...A picture book on a very grand scale is IRVING BERLINS SHOW BUSINESS by David Leopold(Harry N. Abrams, November), filled with dozens of drawings, photos, sketches and rare ephemera that convey Irving Berlins century-long love affair with show business (see page 7)...When it was first published in hardback in 2001, THE COMPLETE LYRICS OF IRVING BERLIN was likened to one long epic poem by the New York Observer, mapping the contours of the American century in metric form; meticulously edited by Robert Kimballand Berlins daughter, Linda Emmet, THE COMPLETE LYRICS... will be published in paperback by Applause Books in October...Ted Chapins EVERYTHING WAS POSSIBLE, chronicling the making of FOLLIES, was released in paperback by Applause this spring, prompting Entertainment Weekly to call it a superbly detailed behind-the-scenes look at the making of Stephen Sondheims masterpiece...A FINE ROMANCE (Billboard Books) is Darcie Denkerts love letter to the musicals that light up both the silver screen and the Great White Way; a great topic, and a great cause royalties from the book will be donated to the Motion Picture & Television Fund, and the Actors Fund of America...And finally, for those looking for a dash of schadenfreude in the new year, we have Steven Suskins SECOND ACT TROUBLE to look forward to; coming from Applause Books in January, it chronicles the demise of 25 infamous Broadway shows including (ahem) a few of ours, REX and I REMEMBER MAMA among them.
SPOTLIGHT IN THE SPOTLIGHT: For the past decade, R&H Theatricals has been pleased with the popularity of its long-running Spotlight series, when theater customers are offered royalty reductions on some of our best-sellers...In years past, golden titles like ANNIE GET YOUR GUN, ONCE UPON A MATTRESS, BABES IN ARMS and SOUTH PACIFIC have been made available with a royalty-free opening night performance built into the contract; this year we spotlighted the Andrew Lloyd Webber-Tim Rice rock classic, JESUS CHRIST SUPERSTAR and were delighted when the New York Times decided to spotlight us...The paper of record reported on our promotion, noting that a healthy percentage of opening night receipts will stay in the pockets of the schools, community theater groups and stock companies that book our Spotlight shows...Thats the idea!"
You must log in before you can post comments. You can login
here
.