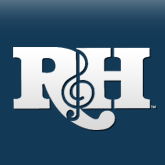 Musical Notes
"
MY FAVORITE THINGS: To mark the 40th Anniversary of the most popular movie musical of all time THE SOUND OF MUSIC Fox Home Entertainment is creating a special 2-disc DVD edition, featuring 5.1 Dolby Digital, and 4.0 Dolby Surround Sound, with special Sing-a-Long features...The new DVD will be hosted by Julie Andrews,joined by Christopher Plummer and Charmian Carr, with reminiscences from director Robert Wise, screenwriter Ernest Lehman and co-choreographer Dee Dee Wood, among others; directing the all-new documentary bonus material will be Michael Kantor (BROADWAY: THE AMERICAN MUSICAL)...This new special edition DVD of THE SOUND OF MUSIC will be released domestically and internationally in November...Also celebrating milestones in 2005 are the R&H movie musicals STATE FAIR (1945) and OKLAHOMA! (1955); look for new DVD editions of these two titles from Fox Home Entertainment in November as well, marked by extra bonus material, too...Other great R&H/Fox titles THE KING AND I, SOUTH PACIFIC and CAROUSEL will be reissued in new DVD editions in 2006...More news on all these releases in our next issue, or visit www.foxhome.com
OVER AND OVER: Not to be out-Foxed, the home entertainment arm of another classic studio Warner Home Video has been keeping movies from our classic catalogues alive and thriving...In March, Warner issued a spectacular new edition of Irving Berlins EASTER PARADE; the Fred Astaire-Judy Garland tuner now boasts a new digital transfer from restored picture and audio elements; new commentary from Astaires daughter Ava Astaire McKenzie and Garlands biographer John Fricke; a new Making of documentary; out-takes of Berlins now-classic, long-overlooked song, Mr. Monotony; and an AMERICAN MASTERS Emmy-winning documentary on Garland...As part of its cheery Doris Day Collection, Warner has also released Rodgers & Harts circus extravaganza, JUMBO, in its 1962 film version starring Jimmy Durante and Martha Raye alongside Doris Day, and featuring such Rodgers & Hart gems as Little Girl Blue and My Romance ...This big top title features a newly remastered 5.1 Dolby Digital soundtrack; the original Overture, restored for the first time in over 40 years; a rarely-seen 1933 Rodgers & Hart movie musical curiosity, YOURS, SINCERELY; and even a JUMBO cartoon tribute, courtesy of Tom and Jerry...DVD Review calls JUMBO a classy, unabashedly old-fashioned entertainment, and says of the bonus items: Touches like this continue to prove why Warner is so beloved by both fans and purists; they truly get it right.
ALL KINDS OF PEOPLE: Oscar Hammerstein II was a man of many talents; he was also a great humanitarian, using his art to better society...His songs are the content and his lifes philosophy the inspiration for a new concert evening, THE SONG IS YOU!, which is currently on a cross-Canadian, 22-city tour to benefit the Canadian Association of Food Banks... The brainchild of Milton Zysman, the concert features Canadian soloists Elizabeth Beeler, Fred Love, Marcus Nance and The Toronto Mendelssohn Singers... The arranger and musical director is David Warrack of the Canada Pops, and Toronto Star drama critic Richard Ouzounian narrates...For more, visit Grand Night Productions at www.grandnight.com .
MERRY AND BRIGHT: Kudos all around to the team that brought ALLEGRO, with a new book by Joe DiPietro, to Washington DCs Signature Theater last year (see Vol. 11, No. 3)...In May, ALLEGRO won the capitols Helen Hayes Awards for Outstanding Resident Musical, Director (Eric Schaeffer) and Costumes (Gregg Barnes)...Producer Dena Hammerstein, for James Hammerstein Productions, is currently in discussions with several regional theaters regarding future productions of the musical the Baltimore Sun called an elegantly re-envisioned treasure.
DREAMING OF A WHITE CHRISTMAS: When it premiered in San Francisco last Christmas (see previous issue), the new stage adaptation of Irving Berlins WHITE CHRISTMAS prompted the Oakland Tribune to cheer, Step aside, CHRISTMAS CAROL...Twirl back, NUTCRACKER...Theres a new kid on the seasonal entertainment block, and its star is Irving Berlin!...Now, producers Kevin McCollum, Jeffrey Seller, Paul Blake, Dan Markley and Sonny Everett have announced that WHITE CHRISTMAS will return to San Francisco this winter, with two more identical productions staged simultaneously in Boston and Los Angeles...For more, visit www.whitechristmasthemusical.com.
BERLIN FESTIVAL: San Francisco plans to welcome the return of WHITE CHRISTMAS in grand style, with both the Performing Arts Library Museum (www.sfpalm.org) and 42nd Street Moon (www.42ndstmoon.org) joining the celebrations... From July 27 through December 17, PALM will host the premiere of a nationally-touring exhibition entitled IRVING BERLINS SHOW BUSINESS, inspired by David Leopolds upcoming book of the same title; curated by Leopold, with items drawn from a variety of sources including PALM and the New York Public Library for the Performing Arts, SHOW BUSINESS will focus on Berlins Broadway and Hollywood career...Later in the fall, from October 27 through November 13, the Bay Areas beloved performing troupe dedicated to vintage musicals, 42nd Street Moon, will present MISS LIBERTY (1949), Berlins musical comedy set in Old New York, featuring such gems as Lets Take an Old Fashioned Walk, and Falling Out of Love Can Be Fun...(With that number interpolated into the stage version of WHITE CHRISTMAS as well, San Francisco will positively reverberate with that snappy tune!)
WHEN YOU KNOW THE NOTES TO SING: Williamson Music continues to find ways of getting its vintage classics into the most unlikely of places, and this past spring was no exception when performers as varied as Vin Diesel, Sarah Jessica Parker, and Gwen Stefani moved to the sound of our music... THE SOUND OF MUSIC became the unlikely but well-used leitmotif of Diesels break-out springtime blockbuster film, THE PACIFIER; Diesels action-hero not only protects a family of kids from hi-tech terrorists and other dastardly villains, but saves the day when he takes over as director for a local community theater production of THE SOUND OF MUSIC, even strong-arming Brad Garrett (EVERYBODY LOVES RAYMOND) into the role of the Mother Abbess (do not try this gender-bending casting in your next production, please)...The Gap welcomed Spring 2005 with a huge Enjoy Being a Girl campaign that was featured in print ads, radio spots, in-store displays, and a dazzling commercial seen in movie theaters and on television across the US, Britain, Japan and Canada; the theme song, of course, was FLOWER DRUM SONGs I Enjoy Being a Girl, snazzily arranged by Marc Shaiman (HAIRSPRAY), starring the irresistible Sarah Jessica...Finally (and digguh deedle daidle dum): pop icon Gwen Stefanis new cover version of a FIDDLER ON THE ROOF standard by Jerry Bock and R&H Musics Sheldon Harnick turned If I Were a Rich Man into a chart-busting Rich Girl hip-hop and reggae-tinged single...Produced by Dr. Dre, the songs rapid rise to #7 on the Billboard pop chart was, according to that magazine, the highest marker for a musical-derived song since One Night in Bangkok from CHESS 20 years ago...Contacted about Rich Girl by the Jerusalem Post, Harnick said that he and Bock listened to the sample record and we both thought it was a great song...Noting that it is popular with his grandchildrens generation, Harnick added: I guess you could now say that Grandpa is hip.
I COULD WRITE A BOOK: A major Fall 2005 release worth trumpeting now, IRVING BERLINS SHOW BUSINESS (Harry N. Abrams, October), written and compiled by David Leopold, boasts a spectacular collection of photographs, posters, costume sketches, set designs, sheet music and more, vividly bringing to life the vital role Irving Berlin played on Broadway, in Hollywood and Tin Pan Alley for most of the 20th Century...Another guaranteed feast for the eye is STARS ON STAGE: EILEEN DARBY AND BROADWAYS GOLDEN AGE (Bulfinch); edited by John Lahr and Mary C. Henderson, this newly-released volume chronicles the American stage from 1940 to 1964 as seen through the lens of legendary photographer (and a late, great friend to this office), Eileen Darby...AN AMERICAN THEATER: THE STORY OF WESTPORT COUNTY PLAYHOUSE (Yale University Press) takes another look back at a golden age; Richard Somersets chronicle covers the years 1931-2005, when several of the playhouses productions played major roles in R&H history (including a 1940 revival of GREEN GROW THE LILACS that lead to the birth of OKLAHOMA!)...Also looking back is Alan Andersons THE SONGWRITER GOES TO WAR, his first-hand account of Irving Berlins WWII all-soldier show, THIS IS THE ARMY (Limelight Editions), described by Sheet Music Magazine as a delightful book that fills in an era of American theatre history that would otherwise have slipped from memory...No danger that memories of the great Hal Prince-Stephen Sondheim collaboration will slip away anytime soon, but just in case, there is Ted Chapins eyewitness account of the making of FOLLIES; his award-winning book, EVERYTHING WAS POSSIBLE, is now in paperback from Applause Books, and was recently hailed by the New York Times as a lively account of the making of this important show.
IT AINT TOO EARLY AND IT AINT TOO LATE: With just about two years to go, plans are already underway to celebrate OKLAHOMA! and Oklahoma during that great states Centennial in 2007...Stay tuned for further details; in the meantime, visit www.oklahomacentennial.com , where the roster of events already planned is sure to elicit a spontaneous Yeow!
"
You must log in before you can post comments. You can login
here
.