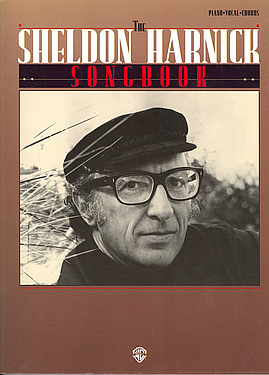 Musical Notes
"

DREAMING OF A WHITE CHRISTMAS: Irving Berlins holiday classic, the 1954 movie musical WHITE CHRISTMAS, is coming down off the screen and onto the stage of the Curran Theater in San Francisco starting later this fall...Directed by Walter Bobbie (CHICAGO, FOOTLOOSE), with a script adapted by David Ives and Paul Blake, the musical like the movie will draw on such Berlin standards as Count Your Blessings,Sisters and The Best Things Happen When Youre Dancing...Blake will co-produce with Kevin McCollum and Jeffrey Seller (RENT, AVENUE Q), and Randy Skinner (STATE FAIR) will choreograph...The dream of this WHITE CHRISTMAS is to become a holiday tradition for snow-loving theatre organizations everywhere.
CINDERELLA GOES TO THE OPERA: Cinderella was the belle of the ball when New York City Opera first introduced the R&H fairy tale into their repertoire in 1993...Brought back in 1995, the pumpkin coach is rolling up to the stagedoor once again this fall, when NYCO presents Rodgers & Hammersteins CINDERELLA at Lincoln Center for 13 performances starting in mid-November...For more on casting and performance times, visit www.nycopera.com...Last time around the Associated Press called NYCOs production a total delight, overflowing with magic and romance!
LIVING LEGEND: Judith Macmillan was a great R&H star in the 5Os, headlining productions of THE KING AND I, CAROUSEL and THE SOUND OF MUSIC...But dont expect to find her listed in The Rodgers & Hammerstein Fact Book or any other such exhaustive compendium; Macmillan exists only in the imagination of playwright Thomas P. Carr, whose new play, GETTING TO KNOW YOU, depicts the fictitious encounter and eventual friendship between a once-great R&H star and the young newspaper reporter who comes to chronicle her life...Directed by Jeff Lee, with Terry Berliner serving as Associate Director and Choreographer GEITING TO KNOW YOU debuted at the Human Race Theatre Company in Dayton, Ohio, in March where it delivered the best of all possible worlds, according to the Dayton City Paper: A nostalgic love letter to musical theater wrapped inside a delightfully enjoyable play...Calling it a warm, funny and captivating new play, the Dayton Daily News noted, Its a local rarity of a world premiere others in the world would be wise to get in on.
SOMETHING TO DANCE ABOUT: The diplomatically delightful CALL ME MADAM by Irving Berlin, Howard Lindsay and Russel Crouse is still going strong, sparked by the long-awaited DVD release of the 1953 movie version ...From April until early July, Kim Criswell is starring as our Ambassador to the oh so Grand Duchy of Lichtenburg at the Goodspeed Opera House in East Haddam, Connecticut, directed by James Brennan; visit www.goodspeed.org for more information...Inspired by her Lichtenburg stint, Criswell has just recorded an all-Berlin album; SOMETHING TO DANCE ABOUTTHE MUSIC OF IRVING BERLIN will be released this summer by TER/Jay Records.
ONE OF THE LUCKY ONES: R&H Music lyricist Sheldon Harnick celebrated his 80th birthday this spring, and the joyful milestone prompted several star- studded gatherings, including a gala tribute on May 2 that benefitted Encompass New Opera Theatre, where Harnick has served on the Advisory Board for nearly three decades...Harnick was later feted with a State Dinner at the prestigious Lotos Club in New York and will be joined by such friends as KT Sullivan and Eric Michael Gillette for a performance evening at Guild Hall in East Hampton in August...A Harnick lyric from the score of A WONDERFUL LIFE includes the lines, Im one of the lucky ones/One of the favored few/Able to earn my bread/Getting paid to do/What I love to do...Sheldon, were the lucky ones...Lchaim!!
SONG OF NORWAY: Williamson Music lyricist David Zippel recently had a chart-burning single with a fascinating pedigree...The brainchild of renowned conductor Ettore Stratta, Oblivion (One Stolen Kiss) features a Zippel lyric set to an existing melody by the late Argentine composer Astor Piazzolla...Recorded by Norwegian singing sensation Sissel, Oblivion hit #1 on the Scandinavian charts this spring before landing Stateside, where it climbed the Billboard Top Classical Crossover chart...Upcoming projects for Zippel include the highly-anticipated London musical THE WOMAN IN WHITE (with music by Andrew Lloyd Webber), opening in September and the world premiere of PRINCESSES, opening at the Goodspeed Opera Houses Norma Terris Theater in Nother.St tuned for more on both of these projects, along with news of a David Sippel songbook from Williamson Music.
TOP 100: Earlier this spring two cutting-eddge British music magazines compiled fascinating top 100 lists and both cited works by Dory Previn...MoJo, in its line-up of the 100 epic rock songs of all time cited, at #72, Previns Mythical Kings and Iguanas, while Word, in its roster of the 100 songs you cannot do without, cited Lady With the Braid, from Previns classic album, IN SEARCH OF MYTHICAL KINGS: THE UA YEARS.
THE THIING ABOUT HOMBRES: When it opened Off-Broadway last season, the Joe DiPietro/Jimmy Roberts musical THE THING ABOUT MEN was described by the New Yorker as an uproarious musical, and hailed by the Wall Street Journal as smart and funny...Now a proud new addition to the R&H Theatre Library, THE THING ABOUT MEN also sports an original cast album on DRG, and recently received an Outer Critics Circle Award for Outstanding Off-Broadway Musical... Clearly demonstrating that this American musical based on a German film has international appeal, the musicals Spanish version known locally as AMANTS recently won that nations MAX Award as Best Musical of the Year.
I COULD WRITE A BOOK: EVER AFTER (Applause) by Barry Singer, chronicles the last years of musical theater and beyond from 1990 to the present, and includes fascinating analyses of such R&H-represented titles as FLOYD COLLINS, MATHS AND HYMNS, MARIE CHRISTINE, MY LIFE WITH ALBERTINE, THE WILD PARTY and WINGS, as well as works by Williamson Musics David Zippel...THE AMERICAN MUSICAL: HISTORY AN]) DEVELOPMENT (Mosaic Press) by Peter H. Riddle, covers the first half of the 20th century in its examination of the innovations stemming from the Hammerstein collaborations with Kern and with Rodgers...Meanwhile, Ted Chapins book on the show once mordantly called the last Broadway musical FOLLIES continues to sell briskly and accrue praise; now heading into its third printing, EVERYTHING WAS POSSIBLE: THE BIRTH OF THE MUSICAL FOLLIES (Knopf) was recently awarded the Freedley Special Jury Prize by the Theatre Library Association ..UNSUNG WEILL (European American Music) is a new songbook folio featuring 22 songs cut from Kurt Weill's Broadway and film scores, and includes among its rarities a Weill- Hammerstein collaboration, The Good Earth; another Weill-Hammerstein song, Buddy on the Nightshift, appears in the previously-published UNKNOWN KURT WEILL...Williamson Music, in association with Hal Leonard Publishing Corp., is proud to announce a newly-revised and improved series of vocal selections for the great R&H musicals; new in stores this summer are OKLAHOMA!, SOUTH PACIFIC and THE SOUND OF MUSIC, with STATE FAIR and CINDERELLA to follow, and concluding with CAROUSEL, FLOWER DRUM SONG and THE KING AND I in the fall...Also new from Williamson Music: THE RICHARD RODGERS COLLECTION SPECIAL COMMEMORATIVE EDITION, featuring a new Introduction by Mary and Linda Rodgers..Were proud to report that songs by Rodgers & Hammerstein and Irving Berlin are featured in THE TONY AWARDS SONGBOOK published by Hal Leonard and marking the first songbook anthology themed to the prestigious Tony Awards, with more than a half century of winners represented for more, visit www.tonyawards.comwww.tonyawards.com.
FOR THE RECORD: DRG Records has just released the original cast album of THE THING ABOUT MEN (see above), while its summer reissues include the original cast album of NO STRINGS, Richard Rodgers only Broadway score for which he wrote music and lyrics (earning the Best Score Tony Award in the process); the elegant reissue features new liner notes and packaging..Among Deccas summer reissues: Broadway great Vivian Blaines 1963 Mercury album, VIVIAN BLAINE SINGS SONGS FROM PAL JOEY AND ANNIE GET YOUR GUN...Renditions of showtune standards by Rodgers and Hammerstein, Stephen Sondheim and Andrew Lloyd Webber made it onto the big screen and subsequent Sony soundtrack of CONNIE AND CARLA, starring Nia Vardalos and Toni Collette...SLOW (Shanachie Records), the new album from Ann Hampton Callaway and due out in August, will feature standards (such as Blue Moon) and Ann-dards, the songwriters term for her own composition... Jane Olivors eagerly-awaited new album, SAFE RETURN (Image Entertainment), features standards by Rodgers and Hammerstein, and Irving Berlin...PATRIOTIC COUNTRY (BMG), a new compilation of patriotic songs covered by country & western stars, features a previously unreleased rendition of God Bless America from Martina McBride... A labor of love, ANIMAL TRACKS (Harbinger Records) produced by Jamie de Roy and Lanny Meyers to benefit The Humane Society of New York, features a host of Broadway stars singing about our fellow creatures, with Ashley Rose Orr (Gretl in the recent Broadway revival of THE SOUND OF MUSIC) performing Dont Be Afraid of an Animal, from Rodgers TV musical, ANDROCLES AND THE LION... Det Ny Teater of Copenhagens hit production of THE SOUND OF MUSIC, which earned that countrys Reumert Prize for Best Musical 2004, has just released its Danish-language cast album on Focus Records...ON RICHARD RODGERS PIANO (available through www.johnbucchino.com) is a very special album of Rodgers variations, recorded by Williamson Musics John Bucchino on the maestros own Steinway; Howard Kissel in the New York Daily News called it remarkable...full of surprises, and Michael Portantiere of Theatermania.com said it was one of the best recordings to cross my desk in months.
"
You must log in before you can post comments. You can login
here
.