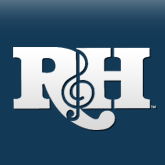 Musical Notes
"
A LONG, LONG WAY TO RUN: China will welcome its first professional, English-language staging of THE SOUND OF MUSIC this spring, when a U. S.-based company brings the Alpine classic to the Peoples Republic, marking the most extensive tour to date of a Western musical in China...Presented by Troika Entertainment and The Broadway Asia Company, THE SOUND OF MUSIC will play major engagements in Shanghai, Beijing, Shenyang and Guangzhou, China, as well as visiting Hong Kong, Taiwan, Japan and South Korea.
MARCH OF THE SIAMESE CHILDREN: Atlanta- based Theater of the Stars presented a critically- acclaimed and box-office-busting tour of THE SOUND OF MUSIC last year (see p. 6) that proved such a delight with theatre fans (and theatre owners) that we can expect more R&H to come...First up is THE KING AND I, which will be directed by Baayork Lee (Broadways original Princess Ying Yaowalak!) with the incomparable Jerome Robbins choreography recreated by Susan Kikuchi...The tour begins in Pittsburgh in June; Stephanie Powers will join the tour later this year in the title role of I...Stay tuned for more details.
MERRY AND BRIGHT ALLEGRO: The acclaimed Signature Theatre outside Washington DC is currently presenting what it bills as the world premiere of a new Rodgers & Hammerstein musical ALLEGRO, with the book adapted by Joe DiPietro based on the Hammerstein original, directed by Eric Schaeffer with new orchestrations by Jonathan Tunick ALLEGRO, presented by arrangement with Dena Hammerstein for James Hammerstein Productions, is running through February 22...For more, visit www.signature-theatre.org
OKLAHOMA! OK: A national tour of OKLAHOMA!, adapted from the Cameron Mackintosh presentation of the Royal National Theatre production directed by Trevor Nunn and choreographed by Susan Stroman, was launched in Denver in December... Directed by Fred Hanson and choreographed by Ginger Thatcher, it also recreates the sets and costumes by Anthony Ward and lighting by David Hersey previously seen in London and New York... With surrey in tow, the tour is currently booked through October, 2005; upcoming dates this spring include Salt Lake City, Seattle, Chicago, Cincinnati, Detroit, New Orleans and Boston...For more, visit www.oklahomaontour.com.
A HUNDRED MILLION MIRACLES: FLOWER DRUM SONG, with a new book by David Henry Hwang is blossoming again...Following its Tony- nominated Broadway run, FLOWER DRUM embarked on a National Tour in August, where it was hailed by the Fort Worth Star-Telegram as superb, and as thoughtful and vibrant by the Seattle Thnes...The R&H Theatre Library has begun licensing professional and amateur productions, with several slated for performance later this spring.ind the 2002 Broadway cast recording, produced by Hugh Fordin for DRG, received a 2003 Grammy Award nomination for Best Musical Show Album.
FOR THE RECORD: Songs by Rodgers & Hammerstein and Irving Berlin fare well among the nominees for the 46th Grammy Awards, with winners announced in Los Angeles on February 8...As noted, the 2002 Broadway cast recording of FLOWER DRUM SONG (DRG) starring Lea Salonga was nominated for Best Musical Show Album, while three of the albums in the category of Best Traditional Pop Vocal Album include Bette Midlers tribute album, BETTE MIDLER SINGS THE ROSEMARY CLOONEY SONGBOOK (Columbia), with White Christmas and Sisters (joined by Linda Ronstadt); the late Ms. Clooney herself with THE LAST CONCERT (Concord Records), featuring 01 Man River,God Bless America,White Christmas and Sisters; and Rod Stewarts AS TIME GOES BY THE GREAT AMERICAN SONGBOOK, VOL II, with Where or When,My Heart Stood Still, and Bewitched (performed with Cher) Lucky patrons of Target department stores nationwide were able to buy a special edition of the Stewart album over the Christmas holidays featuring an exclusive cover of My Favorite Things that was also the theme of Targets 2003 print/radio/TV holiday ad campaign...And just to prove how happening Rodgers & Hammerstein remain, a version
of My Favorite Things is featured on the Grammy nominated Album of the Year"" SPEAKERBOXXX/THE LOVE BELOW, from OutKast...From Grammys to Oscars? Several of this winters movies feature soundtrack CDS boasting new cover versions of classic standards, including Robert Altmans THE COMPANY (the soundtrack from Sony includes renditions of My Funny Valentine by Chet Baker the Kronos Quartet and Elvis Costello), and MONA LISA SMILE starring Julia Roberts (the soundtrack from Epic features Celine Dions Bewitched and Alison Krauses Whatll I Do?)...In a special category all its own: ON RICHARD RODGERS PIANO, featuring Williamson Music songwriter and pianist e4raordinaire John Bucchino, performing over a dozen Rodgers tunes on the very piano that Rodgers himself used extensively from 1939 to the early 60s; this CD can be ordered exclusively through Mt Bucchinos website, www.johnbucchino.com.
I COULD WRITE A BOOK: RICHARD RODGERS by Geoffrey Block is the first in a series for Yale University Press on great American songwriters and composers (upcoming in the series is Jeffrey Magees study of Irving Berlin); partly biographical though primarily analytical, Blocks book traces Rodgers development as an artist by examining a handful of works, including A CONNECTICUT MNKEE, ThE BOYS FROM SYRACUSE, SOUTH PACIFIC and the three TV versions of CINDERELLA...Williamson Music is working with Hal Leonard Corp. on a new series of songbooks from the big R&H titles; just released is THE RICHARD RODGERS COLLECTION: SPECIAL COMMEMORATIVE EDITION, with an Introduction by Mary and Linda Rodgers and an essay by John Lahr...Now in its second printing, Ted Chapins EVERYTHING WAS POSSIBLE: ThE BIRTH OF THE MUSICAL FOLLIES (Knopf) has been hailed as the must-have theater book of the season, by lime Out New York, and a pleasure for anyone interested in the theater, by Atlantic Monthly.
THE WINDLL WHISTLE AS WE RATTLE ALONG: It was a Broadway showstopper in 1943, and the official state song of Oklahoma ten years later; now, a key lyric from Oklahoma We know we belong to the land/And the land we belong to is grand! will appear on all new drivers licenses issued in the State of Oklahoma, according to the States Department of Public Safety, the four-year cycle of renewals should get the R&H lyric into the pocket of every licensed driver in Oklahoma (over 4 million strong) by 2007just in time for the states Centennial...Will Parker, awed by the sight of twenty gas buggies going by themselves in Kansas City, would be so proud.
"
You must log in before you can post comments. You can login
here
.