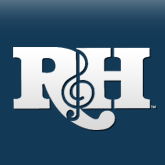 Musical Notes
"
OKLAHOMA!, OK: In its first year on Broadway, the Cameron Mackintosh-Trevor Nunn-Susan Stroman production of OKLAHOMA! made showstopping appearances on the TODAY SHOW, 20/20, DAVID LETTERMAN, ROSIE 0'DONNELL, and the Tony Awards, so it was only fitting that the show brought its high-hoofing ""Farmer and the Cowman"" number to the ultimate showcase NBC's telecast of the Macy's Thanksgiving Day Parade...With even more to be thankful for, the cast shortly thereafter welcomed Academy Award winner Patty Duke in her first New York stage appearance in 43 years as Aunt Ellen joining newcomer Stephen R. Buntrock in the role of Curly For more, visit www.oklahomathemusical com.
HOW DO YOU FIND A WORD THAT MEANS MARIA?: In Dutch these days, Maria is known as Maaike Widdershoven, star of a new hit production of THE SOUND OF MUSIC playing throughout the Netherlands Co-starring Hugo Haenen as the Captain, and presented by Dutch impresario Joop van den Ende, THE SOUND OF MUSIC opened to rave reviews in Amsterdam in October, and is scheduled to tour through late summer; it is, in the words of the newspaper De Stem, ""d hit van het seizoen""...For more, visit www. musicals.nl/thesoundofmusic... Across the North Sea, meanwhile, Andrew Lloyd Webber is planning to produce a London revival of THE SOUND OF MUSIC near season; stay tuned for further details.
LET'S HEAR IT FOR THE BOY: Since kicking loose on Broadway in the 1998-99 season, the stage musical version of the popular hit movie FOOTLOOSE has had cast members and audiences alike dancing for joy across America and throughout the world...Following several post-Broadway tours, the R&H Theatre Library has licensed over 450 productions in the U.S.A. and Canada...A European tour sets out across in Germany in late January, and is booked through June with upcoming performances in Austria, Denmark, Switzerland and Spain...A Japanese-language version was first staged in Tokyo in 2001, with return engagements in select Japanese cities in late `02 and early `03...An Australian version, starring Spencer McLaren (Billy Bigelow in last summer's London concert version of CAROUSEL) opened to SRO crowds at the Capitol Theatre in Sydney in October; for updates, visit www.footloose.net au.
DREAMCOAT: Here's some purely syllogistic trivia, regarding Rodgers, Hammerstein and the ""gypsy robe,"" the famed garment that is superstitiously passed from Broadway show to show on every opening night...In spring 1996, when there were three Oscar Hammerstein II shows on Broadway simultaneously, SHOW BOAT was already running when STATE FAIR's Donna McKechnie passed the robe on to Lydia Gaston of THE KING AND L...Fast-forward to Autumn 2002, when Richard Rodgers had three shows running nightly; this time it was OKLAHOMA! which got there first, when Elizabeth Mills from the summer's limited run of THE BOYS FROM SYRACUSE handed the robe off to Marc Oka on opening night of FLOWER DRUM SONG.
SLEEPLESS IN SEATTLE: Fans eagerly awaiting Adam Guettel's new musical will have a chance to see it later this spring, when the Intiman Theatre in Seattle presents the world premiere of THE LIGHT IN THE PIAZZA...Based on a 1960 novella by Elizabeth Spencer, the musical is about a mother and her daughter on a life-transforming visit to Florence...Craig Lucas (PRELUDE TO A KISS, BLUE WINDOW), currently associate artistic director at the Intiman, has written the book to Guettel's score Visit www. intiman. org for further information on performance dates and times.
STRUMMING ON A GRASS HARP: As reported in our previous issue, the R&H Theatre Library is proud to represent the cult musical favorite, THE GRASS HARP, by Claibe Richardson and Kenward Elmslie, based on Truman Capote's captivating novella...Richardson has now also created THE GRASS HARP SUITE, a tone poem for orchestra...Commissioned by The R&H Concert Library, and orchestrated for symphonic orchestra by Tony Award winner Jonathan Tunick, the Suite like the musical is centered around the enthralling ballad, ""Chain of Love""... In October of last year, THE GRASS HARP SUITE received its world premiere at Carnegie Hall, performed by the New York Pops Orchestra under the baton of Skitch Henderson...For more on the musical, e-mail theatre@rnh.com; for more on the suite, contact concert@rnh.com.
BERLIN ON THE BIG SCREEN: Over this winter season, moviegoers are hearing Irving Berlin's songs in the most unlikely places, from outer space to outre documentaries... ""Blue Skies"" is heard during the latest Patrick Stewart STAR TREK installment, NEMESIS...""Cheek to Cheek"" appears in the new drama, THE HUMAN STAIN, starring Anthony Hopkins and Nicole Kidman...In his film directorial debut, George Clooney concludes his telling of the Chuck Barris story, CONFESSIONS OF A DANGEROUS MIND, with ""There's No Business Like Show Business,"" in a version recorded by Clooney's late aunt, Rosemary...Controversial documentarian Michael Moore's latest, BOWLING FOR COLUMBINE, establishes the filmaker's Michigan roots with Berlin's 1914 rarity, ""I Want to Go Back to Michigan (Down on the Farm).""
PICTURE PERFECT: Over the years, the songs and musicals of Williamson Music's authors have inspired illustrated editions, but the ongoing collaboration with Harper-Collins has been especially wonderful for words, for pictures, and most of all, for children...Acclaimed illustrator Rosemary Wells' collection of Rodgers & Hammerstein songs, GETTING TO KNOW YOU!, landed on the New York Times bestseller list in November, and was featured on Radio Disney's ""Reading Together"" series presented by First Lady Laura Bush...Also new in stores is GOD BLESS AMERICA (illustrated by Lynn Munsinger, with proceeds going to The God Bless America Trust; see Happy Talk, Vol. 9, No. 2)...Coming up in Fall 2003 is GRATEFUL: A SONG OF THANKSGIVING, based on the song by John Bucchino, illustrated by Anna-Lisa Hakkarainen and part of the launch for the newest Harper imprint, ""The Julie Andrews Collection""...Set for Fall 2004 is ""Sunrise, Sunset,"" inspired by Jerry Bock and R&H Music's Sheldon Harnick's timeless ode from FIDDLER ON THE ROOE...On the drawing board is an illustrated version of Irving Berlin's ""White Christmas.""
I COULD WRITE A BOOK: WHITE CHRISTMAS THE STORY OF AN AMERICAN SONG (Scribner) is author Jody Rosen's 200 page rift on popular standards, assimilationism, American myth and more, all spun from Irving Berlin's classic song; the book, writes Kirkus Reviews, ""is not just for the holidays, but for all who treasure American popular music a perfect gift""...Irving Berlin is also recalled in HOLLYWOOD REMEMBERED (Cooper Square Press), with Zelda Aronson of his West Coast office evoking those halcyon years in an oral history given to author Paul Zol1o...In the academic field, upcoming books with a musical theme include: OUR MUSICALS, OURSELVES (University Press of New England), in which author John Bush Jones presents a social history of 20th century musical theatre that explores issues of prejudice and tolerance in such works as OKLAHOMA! and SHOW BOAT...COLD WAR ORIENTALISM: ASIA IN THE MIDDLEBROW IMAGINATION, 1945-1961 by Christina Klein (University of California Press) which examines the impact of SOUTH PACIFIC, THE KING AND I and FLOWER DRUM SONG on post-war American perceptions of Southeast Asia Upcoming biographies for the ""Broadway Masters"" series (Yale University Press) include RICHARD RODGERS by Geoffrey Block (Professor of Music History at the University of Puget Sound and author of THE RICHARD RODGERS READER) and IRVING BERLIN by Jeffrey Magee (Assistant Professor of Musicology at Indiana University's School of Music and author of the Musical Quarterly article, ""Irving Berlin's `Blue Skies': Ethnic Affiliations and Musical Transformations"")...Recent reissues of interest include: C. Y. Lee's novel THE FLOWER DRUM SONG (Penguin) with a new introduction by David Henry Hwang...A revised edition of RODGERS & HAMMERSTEIN: THE SOUND OF THEIR MUSIC (Applause Books) by Frederick Nolan ...and Rodgers' own autobiography MUSICAL STAGES (Da Capo) with a revised Introduction by Mary Rodgers and an Afterword by John Lahr...Planning ahead: Amy Asch is currently editing THE COMPLETE LYRICS OF OSCAR HAMMERSTEIN II (Alfred A. Knopf) for publication in 2005.
HIS NAME IS MR. SNOW: In an Oscar Hammerstein II libretto, character names were rarely selected arbitrarily...Take, for instance, Enoch Snow, the intrepid fisherman of CAROUSEL who dreams of fishing fleets and canning factories...A little clam-digging on the Internet reveals the following: when Rodgers and Hammerstein were writing CAROUSEL in the mid 1940's, there was a well-known brand of canned clam chowder on the market called Snow's (it is still popular in New England to this day; your editor, a Rhode Islander, grew up on the stuff)...The founder was a fellow called Fred Snow; he launched the family business in Pine Point, Maine, in 1920 and his father was a local fisherman named, you guessed it, Enoch Snow.. According to a history provided by the F.H. Snow Canning Co., Snow's chowder was served at the opening night party for CAROUSEL and promoted during the Broadway run in an early example of synergistic product placement...(When asked about this recently, Hammerstein's daughter, Alice Mathias, who was her father's researcher during CAROUSEL, neither confirmed nor denied what filled the soup bowls on that memorable opening night)...For more, visit www.castleberrys.com/snows.htm.
"
You must log in before you can post comments. You can login
here
.