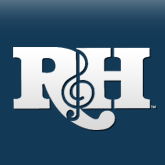 Musical Notes
"
I AM GOING TO LIKE IT HERE: Flower Drum Song returns to Broadway this fall for the first time since its 1958 premiere...With a new book by David Henry Hwang based on the original by Oscar Hammerstein II and Joseph Fields, based in turn on the novel by C.Y. Lee, the musical retains virtually all the songs from the original Rodgers & Hammerstein score - including ""Love, Look Away,"" ""Grant Avenue,"" ""I Enjoy Being a Girl"" and ""A Hundred Million Miracles""...Directed and choreographed by Robert Longbottom, with music adaptation and direction by David Chase and orchestrations by Don Sebesky, Flower Drum Song stars Tony Award winner Lea Salonga, joined by a stellarcompany headed by Randall Duk Kim and Jose Llana (the Kralahome and Lun Tha, respectively, in the recent Broadway revival of The King and I), Jodi Long,Sandra Allen and Alvin Ing...This new Flower Drum Song had its world premiere at the Mark Taper Forum in Los Angeles last year (See Happy Talk, Vol. 9, No. 2); ""Broadway,"" Time Magazine had cheered, ""get ready!""...Performances at the Virginia Theatre began September 23; opening night is October 17...Visit www.flowerdrumsong.com for more information.
HAVE YOU MET MISS JONES?: Carmen Jones, Oscar Hammerstein IIs haunting and powerful reinterpretation of Bizets tragic opera, will be presented in concert at the Kennedy Center in Washington D.C. from November 15-17...Placido Domingo will conduct the National Symphony Orchestra and an all-star cast lead by Vanessa Williams in the title role, with Thomas Randle as Joe, Harolyn Blackwell as Cindy Lou, Gregg Baker as Husky Miller and featuring the Harlem Boys Choir and Howard University Choir, with concert staging by Debbie Allen...For more information, visit
LAND THAT I LOVE: As previously reported, Irving Berlins timeless ode to his beloved country, ""God Bless America,"" saw an enormous resurgence in popularity following the terrorist attacks of September 11, 01; for more than a year, the song has stayed with us as a renewed anthem for our time...All revenue generated by the song goes to The God Bless America Fund which, following the songwriters instructions, was established ""to benefit Americas youth"" (See Happy Talk, Vol. 9, No. 2)...In recent years the Fund has distributed about $0,000 annually; in an extraordinary twelve-month period since June 01, however, the Fund generated more than $900,000 in revenue...The current primary recipients - the Boy Scouts of America/Greater New York Council and the Girl Scout Council of Greater New York - have committed a portion of this additional funding for local children impacted directly by the terrorist attacks.
HOLLYWOOD HURRAH: In June, the Academy of Motion Picture Arts & Sciences in Beverly Hills presented A CENTENNIAL TRIBUTE TO Richard Rodgers... Hosted by Julie Andrews, the evening combined breathtaking movie clips from little-known rarities (LOVE ME TONIGHT) and colossal hits (The Sound of Music) with vocal performances from Kathy Bates, Tony Danza, Joel Grey, Andrea Marcovicci, Anne Runolfsson, Steve Tyrell and Lillias White... Midway through the proceedings, Andrews and Mary Rodgers regaled the audience - and each other- with an insightful, if irreverent, Q&A (above)...The AMPAS tribute was written by Buz Kohan, produced by Alan Bergman, Samuel Goldwyn and Arthur Hamilton, with Ian Fraser on piano.
HEAVEN SENT: Williamson Music composer Ricky Ian Gordon has just received the prestigious Gilman and Gonzalez-Falla Theatre Foundation Award in conjunction with his collaborator Richard Nelson for My Life with Albertine, their new music theatre piece based on Proust and scheduled for performance at New Yorks Playwrights Horizons next March...PS Classics (Tommy Krasker, producer) has just released the CD of Gordons acclaimed musical theatre work ONLY HEAVEN, set to the poetry of Langston Hughes...In late October, mezzo soprano Lorraine Hunt Lieberson will perform work by Gordon at Lincoln Centers Great Performers Series... Coming soon from Williamson Music/Hal Leonard Publishing: FINDING HOME - A NEW COLLECTION OF SONGS BY Ricky Ian Gordon.
RODGERS RARITIES: As reported in the previous issue, the Rodgers Centennial year has been memorable for sightings of such rare specimens as Me and Juliet, ANDROCLES AND THE LION, DEAREST ENEMY and REX...Coming up this fall are several more rare revivals, including: CHEE-CHEE, the 1928 Rodgers & Hart novelty about the wacky escapades of a eunuch in ancient China, with a charming score that includes ""Moon of My Delight,"" presented by Mel Millers Musicals Tonight! in Manhattan for 16 performances from November 12-24...
PEGGY-ANN, Rodgers & Harts astonishing 1926 fantasy riff on the subconscious (based on the eras fascination with Freud), and featuring several lovely numbers including ""Wheres That Rainbow?"" and ""A Tree in the Park,"" to be presented by San Franciscos 42nd Street Moon from October 30-November 17...42nd Street Moon will conclude its year-long Rodgers Centennial series with TOO MANY GIRLS (November 27-December 15); this 1939 college campus romp introduced ""I Didnt Know What Time It Was""...Visit www.42ndstmoon.com. for more information.
THE PRODUCERS: In their day Rodgers & Hammerstein were not only writers, but producers, and not only of their own works, but of others; and not only producers of musicals, but plays... (Conveniently, if one of these plays required a novelty song, these producers knew just who to call)...In 1946 the duo presented HAPPY BIRTHDAY, a comedy by Anita Loos that starred Helen Hayes; in the second act, the script called for Hayes character to burst into song - and a charming R&H song it was too: ""I Havent Got a Worry in the World"" (recently recorded by Bernadette Peters)...A rare revival of HAPPY BIRTHDAY will be staged by TACT/The Actors Company Theatre in Manhattan for three performances in October, directed by Scott Alan Evans...For more visit
ENCHANTED EVENINGS: In October, PBS will air ON STAGE AT THE KENNEDY CENTER
- THE RICHARD RODGERS GALA...Taped last April (see previous issue), the program features Leonard Slatkin conducting the National Symphony Orchestra and guest stars Joshua Bell, Kristin Chenoweth, Shirley Jones, Howard Keel, Audra McDonald, Sylvia McNair, Rita Moreno, John Raitt and Samuel Ramey.
HALLOWED HALLS: Several august institutions are weighing in on the Rodgers Centennial in the latter months of 02...On November 21, the Library of Congress in Washington D.C. will host MOSTLY UNKNOWN RODGERS; narrated by R&H President Ted Chapin with musical direction by Aaron Gandy, the evening will offer rarities unearthed from the collection of Rodgers papers at the Library, including cut material and alternate melodies to some well-known standards... New Yorks Museum of Modern Art (MOMA) will present a Rodgers film retrospective November 22-December 2 in its temporary screening home at the Gramercy Theatre; curated by Laurence Kardish of the Museums Department of Film & Media, Richard Rodgers - ISNT IT ROMANTIC will include films with scores written for the screen (among them, LOVE ME TONIGHT, THE PHANTOM PRESIDENT, STATE FAIR, and the rarely-seen HOT HEIRESS [1931]), film adaptations of Rodgers stage work (such as EVER GREEN and The Sound of Music), and a few contemporary films that use Rodgers compositions in fascinating and insightful ways, including DANCER IN THE DARK and SHALL WE DANCE?; for more, visit www.moma.org...The Museum of the City of New York is currently hosting an exhibit, Richard Rodgers BROADWAY, that features show posters, sheet music covers, scenic designs and such eye-catching items as Mary Martins dirndl from The Sound of Music, Yul Brynners tunic from The King and I,and a James Bondian martini shaker inscribed to Richard and Dorothy Rodgersas a wedding present from their friend Noel Coward; visit www.mcny.org for museum hours.
Do I Hear a Waltz?: Dancers dancing to the music of Richard Rodgers will be the theme of SHALL WE DANCE, the 8th annual gala for the non-profit organization, Career Transition for Dancers, on Monday, October 21 at New Yorks City Center...Directed by Donald Saddler and produced by Ann Marie de Angelo, the gala stars Sandy Duncan, Frederic Franklin, Bebe Neuwirth, LaChanze, Ann Reinking, and Karen Ziemba, among others, as well as dancers from New York City Ballet, American Ballet Theatre, the Lar Lubovitch Dance Company, AntiGravity, Jennifer Muller/The Works and more; among the highlights will be a restored excerpt from Rodgers ballet GHOST TOWN presented by Ohio Ballet...For more information on CTFD and the gala, visit
On Your Toes: As part of the American Ballet Theatre's fall season at New Yorks City Center, Lar Lubovitch will premiere SALUTE TO RICHARD RODGERS, a new work set to several Rodgers songs (Oct. 23-26)...The November 26 opening night gala for New York City Ballet's Winter season at Lincoln Center will feature three world premiere ballets - by Robert LaFosse, Peter Martinsand Christopher Wheeldon - all set to the music of Rodgers...For information call: 212-870-5585.
GRAND NIGHTS FOR SINGING: For the first time in its history, the annual Gotham event known as the Mabel Mercer Foundation Cabaret Convention will devote not one, not two, but three consecutive nights to one composer >Richard Rodgers...Presented at New Yorks Town Hall on October 24-26, Some Enchanted EveningS will feature a cavalcade of cabaret and Broadway stars, including many who worked with Rodgers directly, such as John Raitt, Celeste Holm, Constance Towers, Patricia Morison, Margaret Whiting, BarBara Luna, Walter Willison and Julie Wilson...Rodgers lyricists Martin Charnin and Sheldon Harnick will participate, and the first evening will be hosted by Mary Rodgers...The valiant and redoubtable Donald Smith is the producer...For more, visit
I COULD WRITE A BOOK: An immigrants assimilation into the fast-changing American pop culture, the separation of history from myth, and the detailed chronicle behind one of the 20th centurys most popular songs are woven together in White Christmas: THE STORY OF AN AMERICAN SONG, written by Jody Rosen and published by Scribner (November) ...Irving Berlins songs are also, by themselves, the texts of several charming new illustrated childrens books from Harper Collins, including GOD BLESS AMERICA (illustrated by Lynn Munsinger) and coming up, EASTER PARADE (Lisa McCue, February 03) and White Christmas (Greg Shed, September 03)...Also from Harper Collins and due out this fall: GETTING TO KNOW YOU, in which a set of lyrics from the Rodgers & Hammerstein canon are delightfully reconceived through the drawings of the renowned award-winning artist Rosemary Wells... Leading the pack of books recently published in the Rodgers Centennial year are THE RICHARD RODGERS READER (Oxford University Press), edited by Geoffrey Block and hailed by the New York Times as ""a useful and informative anthology of essays, interviews and criticism""...Reissues include MUSICAL STAGES: CENTENNIAL EDITION (Da Capo Press), Rodgers own life story, flanked by a new Introduction from Mary Rodgers and an Afterword by John Lahr; and RODGERS & HAMMERSTEIN: THE SOUND OF THEIR MUSIC (Applause), revised and updated by Frederick Nolan...Coinciding with the new Broadway production and CD soundtrack release (see""For the Record""), Penguin has just republished C. Y. Lees novel THE Flower Drum Song with a new Introduction by David Henry Hwang...In STARDUSTMELODIES (Pantheon), Will Friedwald profiles a dozen standards of the American popular songbook, including ""Ol Man River"" and ""My Funny Valentine""...Finally, for musical buffs everywhere: A CHRONOLOGY OF AMERICAN MUSICAL THEATRE (Oxford University Press) is a mammoth, three-volume, 3,000-page, invaluable reference guide covering the New York musical theatre scene from 1750 to 01, zealously compiled by Richard C. Norton.
www.mabelmercer.org.
www.careertransition.org
www.kennedy-center.org.
www.tactnyc.org."
You must log in before you can post comments. You can login
here
.