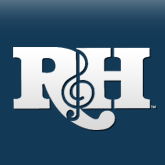 Musical Notes
"
TURNS ON THE CAROUSEL: Long renowned as the composers personal favorite (Oscar never wrote more meaningful or more moving lyrics, wrote Rodgers in his autobiography, and to me, my score is more satisfying than any Ive ever written), CAROUSEL is playing a major role in the Rodgers Centennial with special concert presentations...The first, for one night only at Carnegie Hall on June 6, featured Leonard Slatkin conducting the Orchestra of St. Lukes and the Concert Chorale of New York, with a remarkable cast lead by Hugh Jackman in his New York stage debut (as Billy), Audra McDonald (Julie), Judy Kaye (Nettie Fowler), Jason Danieley (Enoch Snow), Lauren Ward (Carrie Pipperedge), Norbert Leo Butz (Jigger), Blythe Danner (Mrs. Mullin), Philip Bosco (Starkeeper), and John Raitt (in a special appearance), staged by Walter Bobbie, with the script adapted by Bobbie and John Weidman...One week later, another concert staging was scheduled for Royal Festival Hall in London, featuring the BBC Concert Orchestra conducted by David Charles Abell, with a cast headed by (in same character order as above) Spencer McLaren, Emily Loesser, Kathryn Harries, John Owen-Jones and Sophie-Louise Dann, to be broadcast on BBC Radio 3 later in the summer...In October, the London CAROUSEL will travel to St. Davids Hall in Cardiff, Wales, presented as part of a Rodgers tribute there during the first International Festival of Musical Theatre.
MR. RODGERS NEIGHBORHOOD: Richard Rodgers is the subject of six television programs produced during his Centennial year, with several scheduled for broadcast this summer...A&E Televisions RICHARD RODGERS: FALLING IN LOVE, scheduled for multiple broadcasts in late June on the A&E and Biography networks, features stars of Broadway, opera, cabaret and jazz in a tribute to Rodgers; hosted by Elliot Forrest, the line-up includes Ann Hampton Callaway, Liz Callaway, Kristin Chenoweth, Joshua Bell, James Naughton, Stephanie Blythe, James Morris, Barbara Carroll, the Terence Blanchard Band, plus cast members from the current (or upcoming) Broadway productions of OKLAHOMA!, THE BOYS FROM SYRACUSE and FLOWER DRUM SONG...From Boston, PBS/WGBH will present two Rodgers programs during its July EVENING AT POPS series, devoted to Rodgers & Hart, and Rodgers & Hammerstein respectively (see p.6 for details)... From Washington DC, PBS/WETA will televise highlights from the Kennedy Center Rodgers gala (see p.6) in October...PBS plans to repeat the acclaimed AMERICAN MASTERS documentary, THE SWEETEST SOUNDS, this summer, and to broadcast AN ENCHANTED EVENING, a Rodgers London tribute (see p.6) in December.
SAN FRANCISCO, CALIFORNIA, U.S.A.: It is a hidden treasure in a city already bursting with them the Performing Arts Library Museum of San Francisco (PALM) has a remarkable collection of materials devoted to the performing arts, with a special devotion to the musical theatre...From now through September 10, the Library is hosting an extraordinary exhibit WITH A SONG IN HIS HEART: A CELEBRATION OF RICHARD RODGERS...Painstakingly researched, and lovingly assembled by guest curator Sheryl Flatow, it offers momentoes from across Rodgers entire career, with rarities culled from the Librarys own collection, the R&H archives, the Rodgers (and Hammerstein) collections at the Library of Congress, with generous loans of show posters, set designs and more, from local historian Paul Newman...In May, Mary Rodgers and Ted Chapin participated in a panel discussion at the Library; on June 28 PALM is hosting a birthday sing-a-long for Rodgers; and throughout July it is hosting a screening series of TV programs on loan from the collection of the Museum of Television & Radio...For more, visit www.sfpalm.org.
WHAT DO WE DO? WE FLY!: This summer, travelers on several major airlines can tune in to the sound of Richard Rodgers music with special Centennial programming... Continental Airlines Live Broadway Entertainment Channel, produced in cooperation with the League of American Theatres, is featuring all-Rodgers programming all summer long, spotlighting his current or upcoming Broadway and touring shows...Delta Airlines has Rodgers biographer Meryle Secrest hosting its selections...ANA/All Nippon Airways of Japan is playing Rodgers on its audio channels while featuring a 30-page, Japanese-language Rodgers cover story in its in-flight magazine...and United Airlines is offering an eclectic line-up of Rodgers, from Where or When sung by Dion & The Belmonts to The Gentleman is a Dope (Bernadette Peters), I Caint Say No (Carol Burnett), Mountain Greenery (Mel Torme) and even Du Ar Sexton (Sixteen Going on Seventeen for those non-conversant in Swedish).
"
You must log in before you can post comments. You can login
here
.