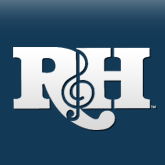 Musical Notes
"
SOME ENCHANTED EVENING: Starring (and co-produced by) Glenn Close as that cockeyed optimist Nellie Forbush, an all-new adaptation of SOUTH PACIFIC will be seen on ABC-TV next year...Co-starring heartthrob and crooner Harry Connick Jr. as Lt. Cable, film actor Rade Sherbedgia (MISSION IMPOSSIBLE 2, SPACE COWBOYS) as Emile de Becque, and Murphy Brown's permanent resident housepainter, Robert Pastorelli, as Luther Billis, SOUTH PACIFIC was filmed on location in Port Douglas, Australia and Moorea, Tahiti this past summer...Stay tuned for more information, including an air-date.
SHOOTING STAR: Proving that she can still get a man with a gun, ""Charlie's Angel"" Cheryl Ladd is the new pistol-packin' star of ANNIE GET YOUR GUN on Broadway, having taken over from Tony winner Bernadette Peters in early September...Look for Ms. Ladd to keep hitting bulls' eyes right into next year, joined by Patrick Cassidy as her Frank Butler...Meanwhile, Buffalo Bill's Wild West Show has hit the road; leading the U.S. National Tour are Marilu Henner, Rex Smith and Larry Storch (who traded in his F-TROOP cavalry gear for Chief Sitting Bull's head dress)...Upcoming cities on the tour include Tampa, Chicago, Boston, Nashville, Seattle and San Diego... For more, visit www.anniegetyourgun.com.
SNOW BUSINESS: For 12,000 contented patrons, July 17 was an otherwise familiar night at the St. Louis Muny -- warm, balmy, a tad humid, but nothing unusual; that is, until it started to snow...History was made that night, and not just meteorologically: The occasion was the stage premiere of Irving Berlin's WHITE CHRISTMAS, adapted and produced by the Muny's Paul Blake, directed by Charles Repole...With Irving Berlin's three daughters in attendance, the enthusiastic opening night response from critics and audience alike assured a sunny future for this stage version of the 1954 Paramount movie musical; stay tuned for further updates (and weather reports)... Meanwhile, kudos to the stars of this premiere who wore their heaviest winter finery in July: Lara Teeter, Lee Roy Reams, Karen Mason and Lauren Kennedy... Legendary M-G-M star Howard Keel played crusty old General Waverly while Karen Morrow, as his irascible housekeeper, stopped the show with ""Let Me Sing and I'm Happy,"" proving that Mark McGwire isn't the only one in St. Louis who can belt 'em out of the park.
SING OUT THE NEWS: A glistening pumpkin coach will trot out across America this fall in an all-new stage version of CINDERELLA (see story)...Based on the popular R&H TV musical, this CINDERELLA will star Eartha Kitt as the Fairy Godmother, conjuring the magic first woven by Edith Adams in the 1957 TV original, then Celeste Holm in the '65 remake and most recently Whitney Houston in the '97 ABC/Disney version...Directed by Gabriel Barre (MTC's THE WILD PARTY), and adapted by R&H's own Tom Briggs, CINDERELLA will begin its tour in late November; among the first cities it will visit are Tampa, Miami, Baltimore, Chicago and Toronto.
TV LAND: With stars from F-TROOP and CHARLIE'S ANGELS cavorting in ANNIE GET YOUR GUN and Cat Woman herself providing the sparkle for CINDERELLA, it isn't surprising that ""the Family von Trapp"" will become ""the von Trapp bunch"" this fall with the launch of a new North American national tour of THE SOUND OF MUSIC...Former Brady eldest son Barry Williams will headline this latest tour as Captain von Trapp; in a neat parallel, Williams' TV mom, Florence Henderson, played Maria in the first U.S. tour of THE SOUND OF MUSIC in 1961...For updates, visit www.thesoundof music.com...Meanwhile, 10,000 miles away the current Australian tour of THE SOUND OF MUSIC moves into its second year, after record-breaking runs in Sydney, Melbourne and Brisbane...With local stage stars Rachel Beck (BEAUTY AND THE BEAST) and Rob Guest (PHANTOM OF THE OPERA) as the leads, THE SOUND OF MUSIC heads to Adelaide and Perth...For updates visit www.soundofmusic.com.au.
NO WAY TO STOP IT: SING-A-LONG SOUND OF MUSIC began quietly and quirkily in London in August '99...A full year, and 200,000 happy patrons later, this wear-your-own-costume, sing-your-hearts-out, movie-going experience has become a full-blown phenomenon... Even as the London screenings continue with bookings well past Christmas, and the equally-successful touring version plays to packed houses across Britain and Ireland, America can now SING-A-LONG too: In September, Fox Home Entertainment hosted a glamorous, Hollywood-style premiere of SING-A-LONG SOUND OF MUSIC at New York's legendary Ziegfeld Theatre; following a sold-out, limited engagement there, it transfered to the Waverly Theatre in Greenwich Village, with hopes for a long long way to run...For news on future SING-A-LONG dates and venues worldwide, visit www.singalonga.com.
DO-RE-MI ON DVD: For fans of THE SOUND OF MUSIC, late August was truly a time for ""Something Good,"" as the film's SING-A-LONG U.S. launch was pegged to its 35th anniversary and commemorated by Fox Home Entertainment and RCA Victor...For the first time, Fox released THE SOUND OF MUSIC on DVD (with plenty of bonus and interactive material), in tandem with the first home video reissue in four years...RCA rang in with a newly remastered soundtrack CD as well as a 2-CD ""Collector's Edition"" containing rarely heard bonus material...Fox Home Entertainment has also issued a special Rodgers & Hammerstein boxed collection, featuring home video and DVD editions of THE SOUND OF MUSIC, OKLAHOMA!, STATE FAIR, CAROUSEL, SOUTH PACIFIC and THE KING AND I...For more, visit www.fox.com.
BERLIN BALLYHOO: As reported on in our cover story,a the eagerly-awaited 1950 M-G-M movie version of ANNIE GET YOUR GUN starring Betty Hutton and Howard Keel will be released by Warner Home Video on DVD, home video and in a special soundtrack CD (Rhino Movie Music) in late November...At the same time, Paramount Home Entertainment is releasing the premiere DVD edition of WHITE CHRISTMAS; film buffs will note the anamorphic 16 X 9 transfer, with audio in a new Dolby Digital 5.1 mix; highlighting this DVD edition will be an exclusive interview with star Rosemary Clooney, who also provides an alternate-track commentary throughout the movie... For more, visit www.paramount.com... A&E Biography's in-depth profile, IRVING BERLIN: AN AMERICAN SONG (see previous issue), is currently available from A&E Home Video; visit www.aande.com to order.
ON THE AVENUE, FIFTH AVENUE: Irving Berlin will be featured twice this fall at the venerable Metropolitan Museum of Art in New York...On October 2, Marilyn Horne, Robert White and Dick Hyman performed BERLIN LIEDER, a concert based on their new album of the same title (see Musical Notes)...On November 8, WQXR radio personality June LeBell will lead a discussion on Berlin's remarkable career, joined by historian Robert Kimball and Berlin's daughter Linda Emmet, co-editors of the soon-to-be published COMPLETE LYRICS OF IRVING BERLIN... For more on these two programs, call 212-650-2253...Across Central Park at the New York Historical Society, Robert Kimball will host another Berlin evening, this one themed around his holiday songs and presented, appropriately, just before Christmas; for information call (212) 873-3400 x 0.
NO SONG MORE PLEASING: When it foundered, the wags called it WRECKS, but to many aficionados (this writer included), REX remains one of Richard Rodgers' most sumptuous and unheralded scores... Among its believers are lyricist Sheldon Harnick and book writer Sherman Yellen; both revisited the work recently in preparation for its first New York hearing since the 1976 Broadway original...Unfurling the concert staging of this ""musical fit for a king"" (as the original ads proclaimed it) will be the York Theatre's Musicals in Mufti series from October 13-15; call 212-935-5820 for more information.
I HEAR MUSIC: With more news of musicals in concert, Los Angeles' esteemed Reprise! series presented CALL ME MADAM in September starring Karen Morrow as the irrepressible Mrs. Sally Adams...Also in Los Angeles, the Musical Theatre Guild presented a concert performance of RAGS in September, and will perform a concert version of TWO BY TWO on December 4... New York City based Musicals Tonight! presented Rodgers & Hart's heavenly confection, I MARRIED AN ANGEL in September; in June they will stage the 1914 rarity WATCH YOUR STEP, notable as Irving Berlins first complete Broadway score and featuring his earliest double-number, ""Play A Simple Melody.""
T'ESTIMO, ETS PERFECTE, JA ET CANVIAE: Which, in the Catalan language of Barcelona, Spain, means I LOVE YOU, YOU'RE PERFECT, NOW CHANGE, and we've got the poster and coffee mug from the current hit production there to prove it...The Joe DiPietro-Jimmy Roberts musical smash is now in its fifth season Off-Broadway, with numerous productions springing up across America, including an open-ended run starting in Boston in October... Following on the success of the Barcelona engagement, T'ESTIMO... will tour Spain, beginning in Madrid, returning to Barcelona for the Christmas holiday season...MEN, the newest DiPietro-Roberts musical, based on the popular 1986 West German film farce, will be given its East Coast premiere at the American Stage Company in Teaneck, New Jersey, in November, with a run at the Broward Center in Fort Lauderdale set to follow...Plans are underway to bring MEN to New York next year.
WHAT I DID ON MY SUMMER VACATION: Summer '00 was a busy time for Williamson writer John Bucchino (see cover story, previous issue)...In June his song ""Unexpressed"" was taped for a nationally-televised broadcast of ""An Evening at the Pops"" performed by Patti LuPone and Yo-Yo Ma with the Boston Pops Orchestra conducted by John Williams...In July, his song ""Grateful"" got equally starry treatment when Bucchino, on piano, joined singer Michael Feinstein and the Los Angeles Philharmonic at the Hollywood Bowl for the premiere of the song's first orchestral arrangement (by Alan Broadbent)...Following successful solo appearances at the Firebird in New York in late spring, Bucchino performed his songs at the Cinegrill in LA on July 23rd...Mid-summer also saw the release of his songbook, GRATEFUL: THE SONGS OF JOHN BUCCHINO, companion to the RCA album of the same name...Coming up this fall: a second album, SOLITUDE LESSONS, the premiere of a new one-act musical (LAVENDER GIRL at the Prince Theater in Philadelphia, beginning October 25th), and the video release of JOSEPH: KING OF DREAMS, the new Dreamworks animated musical with songs by Bucchino, in stores November 7...Further information can be found at www.johnbucchino.com.
MISTER PRESIDENT: In July, some were surprised to hear Irving Berlin's apolitical anthem, ""God Bless America,"" featured prominently at the Republican National Convention in Philadelphia (rendered, in historical footage, by hometown heroine Kate Smith)...In the interest of preserving political neutrality, we hasten to mention a campaign ditty written by Berlin for the 1924 Democratic hopeful: ""We'll All Go Voting For Al.""
"
You must log in before you can post comments. You can login
here
.