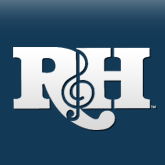 Musical Notes
WEVE JUST BEEN INTRODUCED:
The Queen of the British musical and the King of American action films will be working together this spring when Elaine Paige and Jason Scott Lee take on the starring roles in a London revival of THE KING AND I, opening at the legendary Palladium in May...This dazzling, multiple-award-winning production, which first premiered in Australia in 1991 and subsequently took Broadway by storm in 1996, will once again be directed by Christopher Renshaw, with choreography by Jerome Robbins, musical staging by Lar Lubovitch, and designed by Brian Thomson (sets), Roger Kirk (costumes) and Nigel Levings (lighting)...During its Broadway run this production was deemed a KING AND I for the 21st century by the New York Posts Clive Barnes; with that century now upon us, this KING shows no signs of abdicating...For more, visit www.thekingandi.co.uk.
MRS. ANNA: While THE KING AND I is a musical based on a novel, its principal characters and plot are rooted in history as told in the actual diaries of Anna Leonowens, governess to the Court of the King of Siam over 125 years ago...Renewed interest in Annas original story has been sparked by the new film ANNA AND THE KING starring Jodie Foster and Chow Yun-Fat that reverts directly to the Leonowens diaries for its narrative...This film in turn has inspired several new documentaries about Leonowens, seeking to contrast the myth with the fact an especially vexsome task when considering that Leonowens own story has been the subject of scrutiny, regarded by some as self-promotional distortions of history...In December, A&E Biography premiered THE TRUE STORY OF ANNA LEONOWENS, with Jodie Foster, Patricia Morison (Anna in the first U.S. national tour of THE KING AND I), and Leonowens scholar Susan Morgan participating; early this year BBC, through its Cardiff, Wales bureau (Leonowens claimed Wales as her homeland) will broadcast GETTING TO KNOW YOU: THE ANNA LEONOWENS STORY, which covers similar territory but also includes a visit with Leonowens descendants in Halifax, Nova Scotia, to Annas actual birthplace in India, and to the Grand Palace in Bangkok where she taught...Commenting on the fact vs. fiction angle for both programs is R&Hs Ted Chapin.
A LONG, LONG WAY TO RUN: From America to Australia, the hills are once again alive with THE SOUND OF MUSIC...The current U.S. tour starring Richard Chamberlain has been breaking records and earning bouquets of critical kudos since its launch last August...Upcoming cities for the tour include Chicago, Los Angeles, San Diego, Seattle and San Francisco; for more information visit www.thesoundofmusic.com...In November, Australia welcomed this production, with Aussie television star Lisa McCune as Maria; box office records at the Lyric Theatre, Sydney, were broken repeatedly, and the 99 Australian cast album was released in time for Christmas...Upcoming venues include Melbourne (starting March 25) and Brisbane (July 28).
DOIN WHAT COMES NATURLLY: ANNIE GET YOUR GUN, the Tony and Outer Critics Circle Award-winning Best Musical Revival of 1999, is heading into 2000 and its second year on Broadway...Triple crown winner Bernadette Peters and co-star Tom Wopat continue to head this production, though when Peters took a much-deserved break during the Christmas holidays, she turned her pistols over to the Queen of Daytime Drama, Susan Lucci...With ANNIE still going strong on Broadway, plans are underway for a U.S. National Tour to begin later this year... Annie get your gun is hosting a special student matinee on April 26; for more information call the Education Program hotline at 212-479-7327, or visit www.anniegetyourgun.com.
LETS GO TO THE VIDEOTAPE: Last year Fox Home Video remastered and reissued newly enhanced home video and DVD editions of the classic R&H film versions of OKLAHOMA!, CAROUSEL, STATE FAIR, THE KING AND I and SOUTH PACIFIC...Plans are now underway to reissue THE SOUND OF MUSIC later this summer; look for further details in our next issue... Meanwhile, R&H videophiles should note several more titles on the market: CINDERELLA (1997 Wonderful World of Disney remake starring Brandy and Whitney Houston, from Walt Disney Home Video), THE KING AND I (99 animated version, from Warner Bros. Home Entertainment), OKLAHOMA! (based on the Royal National Theatres award-winning 98 stage production, and itself a 99 International Emmy Award winner, available in the U.K. only), and A&E Home Videos popular behind-the-scenes story of the R&H film musicals, THE SOUND OF MOVIES...Fol-de-rol and fiddle-de-dee: Though the 1965 CINDERELLA starring Lesley Ann Warren and Celeste Holm is currently out of print, a reissue is planned for later this year.
CENTURY SALUTES: As the 20th Century drew to a close, we were proud to note numerous accolades for some of the greats we represent including: Rodgers & Hammerstein (Showmen of the Century Time Magazine), Irving Berlin (Composer of the Century Peter Jennings, ABC News; Man of the Century Sidney Zion, Daily News Synd.), Elvis Presley (Entertainer of the Century TV Guide), THE SOUND OF MUSIC (One of the 100 Best Movies of the Century American Film Institute), OKLAHOMA! (Best Musical of the Century Drama League), and CAROUSEL (Best Musical of the Century Time Magazine.)
MILLENNIUM APPROACHED: Williamson Musics Ricky Ian Gordon is beginning this millennium on a high note of activity...He is currently working with librettist William Hoffman (AS IS) on a new opera commissioned by the Lyric Opera of Chicago, based on Sylvia Regans play MORNING STAR...In February Rene Fleming will sing selections from Gordons song cycle set to the poetry of Emily Dickinson; Too Few the Mornings Be will be presented at New Yorks Alice Tully Hall, with a London engagement to follow...Night Flight To San Francisco, Gordons composition set to a monologue from Tony Kushners ANGELS IN AMERICA, will have its premiere on May 7, once again sung by Fleming at Alice Tully Hall, conducted by Andr Previn...Three days later, Gordons new song cycle will have its premiere at New Yorks 92nd Street Y.
I COULD WRITE A BOOK: THE SOUND OF MUSIC movie remains a milestone for many people, especially those who were part of its creation; Charmian Carr, who to many fans will be forever Liesl, has written a book called FOREVER LIESL (Viking Press, February), which chronicles the making of the most popular movie musical in history; running throughout the book are testimonials some poignant, others delightfully irreverent confessed to Carr by SOUND OF MUSIC groupies...Lovers of dance should note the U.K. publication of THE GLOW by Ann Steedman (Etoile Pub.), which chronicles the life story of this professional dancer, teacher and artist in post-War London, including her participation in the original London production of OKLAHOMA!...Also of note for mavens: legendary orchestrator, arranger and composer Robert Russell Bennetts autobiography and selected essays, entitled THE BROADWAY SOUND, edited by George J. Ferencz (University of Rochester Press)...Ethan Mordden examines the Broadway musicals of the 1940s in BEAUTIFUL MORNIN (Oxford University Press), part of his on-going series (the 20s and 50s have already been covered), that this time includes insightful analyses of PAL JOEY, OKLAHOMA!, CAROUSEL, SOUTH PACIFIC, LOUISIANA PURCHASE, ANNIE GET YOUR GUN and others...Meanwhile, Morddens notable 92 study of our founding duo, RODGERS & HAMMERSTEIN, has been republished by Harry N. Abrams in paperback; the new cover captures a moment from the 94 Broadway revival of CAROUSEL ...OKLAHOMA! and THE SOUND OF MUSIC which bookended the R&H collaboration are themselves twinned in Max Wilks OVERTURE & FINALE, recently published by Back Stage Books...Angela Lansbury, Katie Couric, Robin Williams, Buzz Aldrin and George W. Bush are among the celebrities whose personal notes, inspired by a certain R&H ditty, comprise THESE ARE A FEW OF MY FAVORITE THINGS, edited by Tony D. Burton to benefit the Make-A-Wish- Foundation (Fireside)...As noted in a previous issue, Rodgers & Hammerstein were cited by Time Magazine and CBS News as among the one hundred men and women who shaped the last one hundred years; an homage to R&H by Andrew Lloyd Webber has been included in a new anthology, PEOPLE OF THE CENTURY (Simon & Schuster)... Another anthology, ILL BE HOME FOR CHRISTMAS (Delacorte Press) focuses on American observations of the Yuletide season during WWII; included is an essay on Irving Berlins White Christmas excerpted from Mary Ellin Barretts book, A DAUGHTERS MEMOIR (Limelight Ed.)...In A CREATIVE LIFE: A YOUNG PERSONS GUIDE (Franklin Watts), author Linda Leuzzi explores the creative process with a series of essayed portraits of contemporary artists; among those profiled are Broadways recent King of Siam, Lou Diamond Phillips, the Boston Pops Keith Lockhart, and our own Mary Rodgers...Start your holiday shopping early: Knopf will publish THE COMPLETE LYRICS OF IRVING BERLIN (edited by Robert Kimball and Berlin daughter Linda Emmet) in Fall 2000.
VON TRAPPED: A contestant on the ABC gameshow phenomenon WHO WANTS TO BE A MILLIONAIRE walked away with $125,000 late last year but failed to double his earnings when he was unable to answer the question, How many children did Captain von Trapp have in THE SOUND OF MUSIC?...If only he had thought to include a customer representative from The R&H Theatre Library on his Lifeline! (For the record, the answer is seven, but even Maria sometimes had trouble remembering them all.)
You must log in before you can post comments. You can login
here
.