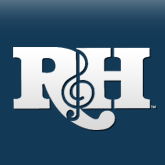 Musical Notes
"
THEY SAY IT'S WONDERFUL: Broadway's latest revival of ANNIE GET YOUR GUN is officially a rip-roarin' success...Following its opening last spring, ANNIE was showered with prizes at season's end like Annie Oakley herself before the crown heads of Europe...Winner of the 1999 Tony and Outer Critics Circle Awards as Best Musical Revival, it also nabbed a triple hit for its star, Bernadette Peters, named Best Actress in a Musical by the Tony, Outer Critics Circle and Drama Desk Awards... A National Tour will take Annie across America starting in Spring 2000...For more, visit www.anniegetyourgun.com....News flash! ANNIE GET YOUR GUN is hosting a special student matinee on December 8; for more information call the Education Program hotline at 212-479-7327.
IT AIN'T TOO LATE: Despite the conclusion of its limited engagement in London's West End in June, British audiences got to spend a few more hours in OKLAHOMA! this fall when a filmed version of the Olivier Award-winning revival was broadcast on Sky Premier TV in September...Featuring the original Royal National Theatre cast including Hugh Jackman, Josefina Gabrielle, Shuler Hensley and Maureen Lipman, and directed for the screen by Trevor Nunn and Chris Hunt,OKLAHOMA! was shot on widescreen 35mm format at Shepperton Studios late last year... Discussions are ongoing to release this film in select international territories in the near future...Meanwhile, mid-October marks the U.S. release for the 1998 RNT Cast Recording from Relativity for First Night Records.
FOLLOW EVERY BYWAY: Richard Chamberlain leads the current U.S. National Tour of THE SOUND OF MUSIC with Meg Tolin playing Maria to his Captain von Trapp...Directed by Susan H. Schulman, THE SOUND OF MUSIC is slated to tour into next summer; upcoming cities this fall include Nashville, Boston, Cleveland, Orlando, Tampa, Houston and Palm Beach... For more, visit www.thesoundofmusic.com...Schulman is also directing an Australian company of this revival, opening in Sydney in November, and scheduled to tour thereafter, starring Down-under TV mega-star Lisa McCune and John Waters.
THE GREAT WALTZ: The allure has not faded from the only musical written by Oscar Hammerstein's longtime partner with his protg...DO I HEAR A WALTZ?, produced on Broadway by Richard Rodgers in 1965, with music by Rodgers, lyrics by Stephen Sondheim and a book by Arthur Laurents based on his own play THE TIME OF THE CUCKOO, waltzes back this fall in a revised production described by Laurents as ""a chamber version"" ...Presented at the George Street Playhouse in New Brunswick, New Jersey, from October 9 to November 14, DO I HEAR A WALTZ? will be directed by George Street Artistic Director David Saint, with musical direction by Sean Flahaven, and designed by James Youmans (sets), Theoni V. Aldredge (costumes) and Howell Binkley (lighting)...For further information call (732) 246-7717 or visit www.georgestplayhouse.org.
WHEREFORE ART THOU, DROMIO? They're effusive in Ephesus over the dynamite cast that came together for THE BOYS FROM SYRACUSE, presented in concert by Reprise! at UCLA's Freud Playhouse in Los Angeles, September 22 to October 3, starring Emmy Award-winner David Hyde Pierce (Dr. Niles Crane on FRASIER) as Dromio of Syracuse, with Jason Graae as his long-lost twin from Ephesus...Also taking up the chase of the chaste: Lea DeLaria, Marian Mercer, Karen Culliver and Tia Riebling, among others... Meanwhile up the coast, San Francisco's fabled 42nd Street Moon will present BABES IN ARMS from November 26 to January 2 in the happily heralded concert version by John Guare, first presented at New York's Encores! series last winter...Earlier this fall a 1925 Rodgers & Hart gem took to the concert stage in New York, when Musicals Tonight! presented the Revolutionary War charmer, DEAREST ENEMY.
RAGS' TIME: RAGS, the epic Charles Strouse-Stephen Schwartz-Joseph Stein musical about Jewish immigrants making their way in the ""brand new world"" of turn-of-the-century America, has amassed a loyal following since its too-short Broadway run in 1986...Presented last season to great acclaim at Miami's Coconut Grove Playhouse, and this summer at Seaside Music Theatre in Daytona Beach, RAGS is receiving a major production this fall at Millburn, New Jersey's renowned Paper Mill Playhouse...Directed (as at Coconut Grove) by Jeffrey B. Moss, and choreographed by Barbara Siman, RAGS will star Marilyn Caskey as Rebecca, and M. Kathryn Quinlan as the tragic Bella ...Performances are from November 3 to December 12... For more information call (973) 379-3636.
LONDON PRIDE : Though our stalwarts Rodgers, Hammerstein, Hart and Berlin have long enjoyed success in London, it was especially heartening this past summer to see works by several of our new writers grace the British stage...In a limited engagement from early July, the Bridewell Theatre Company presented the U.K. premiere of FLOYD COLLINS by Adam Guettel and Tina Landau, deemed ""a splendid show, a genuine original"" by the Daily Telegraph...Starting in late July, the aptly named Comedy Theatre in Piccadilly Circus hosted the Jimmy Roberts-Joe DiPietro revue, I LOVE YOU, YOU'RE PERFECT, NOW CHANGE... and in August, la divina Patti LuPone appeared at the Donmar Warehouse in MATTERS OF THE HEART, her new concert that included several songs by Williamson Music writer John Bucchino .
WHEN YOU KNOW THE NOTES TO SING: It was billed as ""the ultimate karaoke movie event of '99"" ...Over the course of several weeks late this summer, dedicated SOUND OF MUSIC fans packed into screenings of the classic film at the Prince Charles Cinema in London's West End where they sang along to lyrics flashed on the screen...Dressing up (as von Trapps, Nuns or storm troopers) was strongly encouraged as the presentations took on a ROCKY HORROR life of their own, complete with cheers for the children and boos for the Baroness..Meanwhile, spontaneous singalongs were also heard at New York's Bryant Park in late August when the 1956 film of THE KING AND I was presented as the season finale to HBO's 7th consecutive outdoor summer film festival...Nearly 11,000 spectators were on hand to witness the most famous polka in cinematic history.
'TWAS THE NIGHT AFTER CHRISTMAS : On Sunday night December 26, during the final week of the Century, A & E Biography will premiere a new two-hour documentary on the life of Irving Berlin...Culled from news clips, archival footage and featuring interviews with Mr. Berlin's daughters as well as friends, performers and historians, IRVING BERLIN: AN AMERICAN SONG is produced by Michael Epstein and executive produced by Susan Leventhal...Earlier this fall, to coincide with the 10th anniversary of Berlin's death, BBC Radio-2 presented a six-part, three-hour series entitled LET'S FACE THE MUSIC: IRVING BERLIN AND THE AMERICAN CENTURY...Produced by Emma Kingsley and hosted by David Jacobs, it combined archival sources with commentary from friends and historians Kitty Carlisle Hart, Robert Kimball and Ed Jablonski, lyricist Sheldon Harnick, ANNIE GET YOUR GUN star Tom Wopat , and others.
AFTER THE BALL: Soccer world champ Mia Hamm and basketball superstar Michael Jordan battle it out on the sports field to the tune of Irving Berlin's ""Anything You Can Do (I Can Do Better)"" in a hip TV ad for Gatorade that caused a sensation when it hit the airwaves last spring, and continues this fall...Carly Simon's mesmerizing rendition of Rodgers & Hart's ""My Romance"" serves as the soundtrack of the international TV ad campaign for Ralph Lauren's new ""Romance"" fragrance, and Rodgers & Hammerstein's ""I Enjoy Being a Girl"" will be heard in the first TV commercial for the awesomely popular American Girls doll and book series, airing this fall.
SHALL WE DANCE? Of his first meeting with a young George Balanchine in the early '30s, Richard Rodgers once recalled, ""He didn't speak much English... But he spoke an awful lot of ballet"" ...The legendary Balanchine complemented his dazzling ballet career with an equally resplendent roster of Broadway credits, including choreography for the original productions of Rodgers & Hart's ON YOUR TOES (with its landmark ballet, ""Slaughter on Tenth Avenue"" ), BABES IN ARMS, I MARRIED AN ANGEL, and THE BOYS FROM SYRACUSE, plus musicals by such giants as Irving Berlin (LOUISIANA PURCHASE), Vernon Duke (CABIN IN THE SKY), Frank Loesser (WHERE. S CHARLEY?) and Harold Arlen (HOUSE OF FLOWERS)...The George Balanchine Foundation is seeking to locate source materials for the study (and possible reconstruction) of Balanchine's Broadway ouevre, including amateur or newsreel footage, prompt books, scripts with notes, photos, and access to performers and other backstage veterans who worked with the great ""Mr. B."" ... Contact: Paul H. Epstein, President of The George Balanchine Foundation, at 1585 Broadway, New York, NY 10036; by phone (212) 969-3250, or by e-mail at [email protected], or [email protected]
MORE HELPFUL HINTS: In our last issue, we showed you how ""Edelweiss"" could improve your golf swing...Now, from a recent article in Glamour Magazine comes news that you really can wash that man right out of your hair...According to clinical psychologist Vivien Wolsk, Ph.D., ""Washing your hair is an emotionally cleansing massage for your mind...Say, . I. m getting you out of my hair and my life, and I. m watching you flow right down the drain""....Concluded Glamour:""Those SOUTH PACIFIC lyrics still ring true after 50 years.""
"
You must log in before you can post comments. You can login
here
.