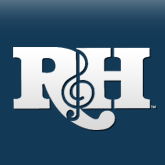 Musical Notes
"
WITH SONGS THEY HAVE SUNG: THE SOUND OF MUSIC returns to Broadway for the first time in 34 years with an all-new production beginning performances at the Martin Beck Theatre in February, presented by Hallmark, directed by Susan H. Schulman (see accompanying article) and choreographed by Michael Lichtefeld...It will star Rebecca Luker as Maria and Michael Siberry as Captain von Trapp; her stellar roster of credits includes Rodgers' THE BOYS FROM SYRACUSE at Encores! (directed by Schulman) and Hammerstein's SHOW BOAT on Broadway, while he is best known to Broadway audiences as Nicholas Nickleby in the 1986 return engagement of the acclaimed RSC epic...Also featured in the 38-member cast are Patti Cohenour as the Mother Abbess, Jan Maxwell as Baroness Schraeder and Fred Applegate as Max, with the younger members of the troupe headed by 16-going-on-17-year-old Sara Zelle as Liesl and Dashiell Eaves as Rolf...Tony-winning set designer Heidi Ettinger (THE SECRET GARDEN, BIG RIVER, SMOKEY JOE'S CAFE) will be joined by Paul Gallo (lighting), Catherine Zuber (costumes) and Tony Meola (sound) with Michael Rafter as the musical director...Sony will record the new Broadway cast album.
ROLLIN' ALONG: Contrary to reports, the impressive Livent fleet of SHOW BOAT's is not disbanding, merely consolidating...While one ""Cotton Blossom"" goes into short-term drydock, the vessel headed by Tom Bosley and Karen Morrow continues to ply the American waters with bookings well into 1998...Meanwhile, the third member of the fleet returned to its home port of Toronto for a sit-down engagement over the Christmas holidays, before making the great ocean voyage Eastward to arrive at London's Prince Edward Theatre for an April opening...SHOW BOAT's next journey is to Australia, where a new production will open at Sydney's Lyric Theatre in April with a cast headed by such local heroes as Barry Otto (Cap'n Andy), Nancye Hayes (Parthy) and Marina Prior (Magnolia.)
MARCH OF THE SIAMESE CHILDREN: The '96 Tony-winning revival of THE KING AND I marches on at the Neil Simon Theatre... In early December it clocked its 696th performance, passing the heretofore longest-running KING AND I revival, the '77-'78 edition starring Yul Brynner and Constance Towers... Also in December, Marie Osmond (an R&H veteran for her 18-month stint as Maria in the most recent National Tour of THE SOUND OF MUSIC) made her Broadway debut as Anna...Meanwhile on the road, THE KING AND I continues to flourish on stage and at the box office; currently starring Hayley Mills, the tour is booked into the summer, with upcoming engagements in San Francisco, Los Angeles and Chicago.
GRANT AVENUE, SAN FRANCISCO: In recent years FLOWER DRUM SONG, the Rodgers-Hammerstein-Joseph Fields 1958 musical based on C.Y. Lee's novel about San Francisco's Chinatown, has been rediscovered - one might say reappraised - by the Asian-American community...A 1996 feature article in the magazine Inside Asian America by Yuan-Kwan Chan, commemorating the 35th anniversary of the musical's film version, heralded FLOWER DRUM SONG as the first example of a mainstream Hollywood film cast primarily with Asian-American performers: ""FLOWER DRUM SONG continues to live and breathe, and sing, as joyously as it did three and a half decades in the past,"" wrote Chan. ""Revolutionary for its time, it continues to be so in ours""...Currently, Tony-winning playwright David Henry Hwang (M. BUTTERFLY, GOLDEN CHILD) is working on a treatment for a revised libretto...And last October, the Asian-American Arts Foundation honored FLOWER DRUM SONG and its creators at the annual Golden Ring Awards, held just a few blocks from the Pagoda Gates of Grant Avenue, San Francisco...Hwang presented awards to novelist Lee, original stage star Pat Suzuki, and film stars Nancy Kwan and James Shigeta.
I LOVE YOU, YOU'RE PERFECT, LET'S HIT THE ROAD: Who would have thought a show so hip, so urban, so New York that the critics dubbed it ""SEINFELD set to music"" could have such universal appeal? The Joe DiPietro/Jimmy Roberts musical revue, I LOVE YOU, YOU'RE PERFECT, NOW CHANGE, currently in its second year at Off-Broadway's Westside Theatre (and represented by The R&H Theatre Library), has already spawned auxiliary companies in Laguna, California, and Toronto... Upcoming venues for this summer include the American Heartland Theatre in Kansas City, Missouri (May 8-July 5) and Marriott's Lincolnshire Theatre outside Chicago (June 3-July 26)...Soon the universal language of relationship angst will be tested in other locales, with productions planned for Italy, Germany, Australia and Israel.
ON BROADWAY: Williamson Music, through its representation of the Elvis Presley Music catalogues, has had a long and happy relationship with songwriters Jerry Leiber and Mike Stoller, going back to Williamson President Maxyne Berman Lang's days as their music publisher... Now Leiber & Stoller are new members of The R&H Theatre Library family as well, with our proud acquisition of secondary rights to the smash Broadway musical celebrating their songs - SMOKEY JOE'S CAFE...The sleeper hit of the 1994-95 season, now well past its 1100th performance on Broadway and still going strong, with more productions on tour, in London, and Australia, SMOKEY JOE'S CAFE is chock-a-block with such rock & roll standards as ""Jailhouse Rock"" and ""Hound Dog""...Don't touch that dial: more news on licensing availability coming soon.
HOW DO YOU FIND A WORD THAT MEANS MARIA?: The international appeal of the R&H musicals is as strong as ever...As usual in our international tallies, THE SOUND OF MUSIC leads the way with productions planned for early '98 in Finland, Iceland and - of historic proportions - Beijing, China, where local pop star Mimi Cheng will star and co-produce for the Oriental Song and Dance Ensemble... Also ongoing: CAROUSEL in Norway, ANNIE GET YOUR GUN in Denmark, ONCE UPON A MATTRESS in Helsingborg, Sweden, and SHOW BOAT in Saeffle, Sweden...The Czech-language stage premiere of SHOW BOAT will occur in Brno in February, taking its place in the Moravian National Theatre's repertory for the next two years.
THE POSTMAN ALWAYS SINGS TWICE: According to Kevin Costner's latest film, THE POSTMAN, R&H will survive - even in the post-nuclear wreckage of a futuristic new world, where downtrodden workers in one scene are cheered by a glimpse of, what else?, THE SOUND OF MUSIC... Other material licensed by Williamson Music for the current crop of Hollywood releases includes: ""Oh, What a Beautiful Mornin',"" crooned by Robin Williams in the bouncy Disney film FLUBBER... ""Tumbling Tumbleweeds"" and ""Viva Las Vegas"" in the sure-to-be-talked-about new film by the Coen Brothers, THE BIG LEBOWSKI...""I Could Write a Book"" in Woody Allen's latest, DECONSTRUCTING HARRY... ""Cheek to Cheek"" in the Tim Allen-Kirstie Alley comedy, FOR RICHER OR POORER...Irving Berlin's hit from 1912, ""Alexander's Ragtime Band,"" heard during the party scenes aboard James Cameron's doomed TITANIC...And finally, Stephan Elliott's WELCOME TO WOOP WOOP, due out in February, loaded with wall-to-wall Rodgers & Hammerstein...As with Elliott's earlier international hit, PRISCILLA, QUEEN OF THE DESERT, mere words can't do this film justice. (Also in the works for Woop Woop: a soundtrack album from MCA with R&H songs performed by major international recording stars.)
A WORD FROM OUR SPONSORS: The union of Irving Berlin songs and adorably-frocked babies worked so well for BabyGap's ""Easter Parade"" national ad campaign last year that the clothing giant has launched a new TV spot this year featuring ""Steppin' Out with My Baby"" - song supplied by Irving Berlin, babies supplied by BabyGap...Other Berlin jingles now jingling the airwaves include: ""Blue Skies"" for Claritin, ""Anything You Can Do, I Can Do Better"" for GMC Safari and, in it second year, ""Cheek to Cheek"" for Philadelphia Brand Cream Cheese...And in a subtler example of song usage, careful readers of 88 Keys, a new book about the making of a Steinway piano by Miles (brother of R&H President Ted) Chapin, will note a time-line on the history of the piano crafted around Berlin's ""I Love a Piano.""
A WILLIAMSON WELCOME: John Bucchino, well known in the cabaret world as a songwriter and a performer, has had his songs sung and recorded by Nancy LaMott, Andrea Marcovicci, Barbara Cook and Jane Olivor, and among his collaborators is R&H Music's Lindy Robbins, with whom he wrote, among others, the haunting ""Strangers Once Again""...Williamson Music is proud to administer Bucchino's catalogue, Art Food Music, effective immediately, and is pleased to report that his songs are being heard by an ever-widening audience: ""Grateful,"" a solo effort, is on Art Garfunkel's latest album, ACROSS AMERICA (Hybrid), as well as on Brian Lane Green's self-produced, self-titled new CD (LML Music), and several other Bucchino numbers are on David Campbell's newest CD, including the title track, TAKING THE WHEEL (Polygram)...Bucchino's first work for the theatre, URBAN MYTHS, will be presented by the Stage One Theatre of Wichita in February...He is also currently working on a project for Dreamworks SKG.
"
You must log in before you can post comments. You can login
here
.