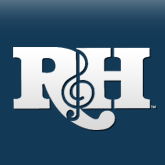 Musical Notes
SO LONG, FAREWELL: Fans of the most popular movie musical ever made, THE SOUND OF MUSIC, have only until the end of this year to buy it on home video before it is taken off sale; the latest reissue, put on the market by Fox Video in August and billed as ""the final release this century,"" is digitally remastered in THX and - thanks to the latest technology - now features the entire movie on one cassette (and priced accordingly)...In honor of this release, Fox Video has created a SOUND OF MUSIC homepage on its website at www.foxhome.com/Sound of Music
THE SOUND OF MUSIC PICTURE SHOW: Even with a new video edition, THE SOUND OF MUSIC on the big screen can still draw 'em in. As the closer for this summer's third annual outdoor film festival in New York City's Bryant Park sponsored by HBO, it drew a record crowd of 12,000 who responded during the film - Rocky Horror style - with a "My Favorite Things" singalong, impromptu "Do - Re - Mi" choreography, hisses for the Baroness and bravos for the von Trapps... "When the children sang 'So Long, Farewell,'" reported New York Magazine, "an entire field of hands went up to wave them off to bed."
COAST TO COAST: This summer, the past three Tony winning Best Musical Revivals (all by Oscar Hammerstein II) played from coast to coast - and in between. THE KING AND I ('96 Tony) and SHOW BOAT ('95 Tony) played to SRO crowds in New York, another company of SHOW BOAT held forth in Chicago, a third company of SHOW BOAT concluded its run in Vancouver and trekked to Minneapolis, and the U.S. National Tour of CAROUSEL ('94 Tony) played in Los Angeles for two months...As CAROUSEL headed out of L.A. to resume its tour in the fall, the Minneapolis SHOW BOAT prepared to take its place at the Ahmanson Theatre starting in November...And while the Broadway SHOW BOAT prepares to lift anchor in early '97 (see below), THE KING AND I looks like it is just settling in for a majestic run as this year's triple crown winner of the Tony, Drama Desk and Outer Critics Circle Awards for Best Musical Revival. In September, Varse Sarabande released the new Broadway cast album starring Donna Murphy and Lou Diamond Phillips, and a revised souvenir folio edition of THE KING AND I songbook was published by Williamson Music (see related story, Songbooks that "Say it with Music"). The U.S. National Tour is scheduled to start at the Orpheum Theatre in Minneapolis in March.
FROM BROADWAY TO THE GINZA: R&H has been scoring not only across the U.S. this year, but also up and down Japan. The Japanese company of the Royal National Theatre's production of Carousel followed up its Tokyo and Nagoya engagements with a triumphant summer run in Osaka...Tokyo's Koma Theater presented Cinderella for the second consecutive summer...and Toho's edition of The King and I played the Nassaei Theater in September.
ANCHORS AWEIGH: After more than 950 performances, the multiple award winning Broadway revival of Hammerstein & Kern's SHOW BOAT, directed by Harold Prince and produced by Garth H. Drabinsky's Livent Inc., will finally close on Broadway on January 5, 1997 to begin "its voyage across America" with a monumental three - year tour...For more than sixty consecutive weeks, starting with its premiere in October of 1994, SHOW BOAT was the top - grossing show on Broadway, where it opened with the largest advance sale ($12.5 million) ever accorded a revival, and went on to recoup its $7.5 million capitalization in 58 weeks...According to Livent, by the time the Broadway company of SHOW BOAT sails away, it will have grossed an estimated $103 million, and been seen by more than 1.5 million theatregoers... The first SHOW BOAT from Livent's fleet to sail beyond North America will arrive at the Regent Theatre in Melbourne, Australia, in early 1998.
RODGERS AND HEARTS: Mary Rodgers' talented output as a composer has been celebrated in a new revue, 3 OF HEARTS, starring Faith Prince, Jason Workman and Mark Waldrop, which premiered at New York's Rainbow & Stars in September ... Drawn from Rodgers' collaborations with such lyricist as Stephen Sondheim, Marshall Barer, Martin Charnin and Richard Maltby, Jr., 3 OF HEARTS brings different Rodgers songs together to form a 3 - sided look at romance ... Meanwhile, Rodgers' first and most popular musical is returning to Broadway: ONCE UPON A MATTRESS, originally seen in 1959 when it catapulted Carol Burnett to stardom, and written by Rodgers, Barer, Jay Thompson and Dean Fuller, will this time star Sarah Jessica Parker as the terribly "Shy" Princess Winnifred; two - time Tony winner Gerald Gutierrez will direct, and THE KING AND I's Dodger Productions will produce...More on these musicals in our next issue.
RAVE REVUE: Mary's partner here at R&H, James Hammerstein, has had a busy fall season, too...From his most recent duties as director of STATE FAIR, Hammerstein has switched to producer while upholding a family tradition of nurturing new talent with a musical revue by a team of talented newcomers - book and lyric writer Joe DiPietro and composer Jimmy Roberts...Directed by Hammerstein's former assistant director Joel Bishoff, I LOVE YOU, YOU'RE PERFECT, NOW CHANGE opened Off - Broadway at the Westside Theatre in August and takes "a fresh spin" (said Variety) on courtship '90s style - from kids dating to old - age folks dating again - with a spirit that Newsday called "cute - adorable even," and an approach that the Hollywood Reporter said was "clever and funny"... Hammerstein and his partners are currently weighing offers for an original cast album and regional productions of the musical that WNYW - TV called "a winner," and The Newark Star Ledger deftly described as "SEINFELD set to pop music."
BY YOUR PUPILS YOU'LL BE TAUGHT: Three study guides have been published this fall that use our musicals to entertain - and hopefully enlighten - students ... The Midtown Management Group of New York City (through Executive Director Michael Presser) has created a handbook to accompany its well - received school program, ALL KINDS OF PEOPLE, which uses songs and scenes excerpted from the works of Oscar Hammerstein II to focus on issues of tolerance and prejudice...Dodger Productions has created a study guide inspired by its current hit Broadway revival of THE KING AND I that explores issues raised in the musical, including slavery, women's rights, and the clash of cultures...And finally, the R&H Theatre Library has compiled an ANNIE GET YOUR GUN study guide that functions as a two - sided classroom display poster, combining costume sketches, archival photographs, sheet music and program covers with accompanying articles on Irving Berlin, Herbert and Dorothy Fields, Annie Oakley, and historical background... For more information on these study guides, please contact The R&H Theatre Library.
BASKIN' IN ROBBINS: R&H Music (BMI) songwriter Lindy Robbins is baskin' in the glow of success as her songs attract brighter and brighter stars; "Gently," written with Billy Stritch, can be heard during Liza Minelli's current concert tour, and Michael Feinstein is working with Robbins on a project that is Broadway - bound...Robbins is also contributing songs to a new edition of the Ringling Bros./Barnum & Bailey Circus with composer Gerald Sternbach, and Brian Lane Green has featured two of her songs on his latest CD - "I'll Find a Way," and "Never Really Mine to Lose."
GOING FOR GOLD: Through its representation of John Williams' concert arrangements, The R&H Concert Library can now help orchestras across the U.S. bring home the gold with "Summon the Heroes," Williams' theme for the Centennial celebrations of the modern Olympics; premiered during opening ceremonies of the '96 Olympics in Atlanta last July, "Summon the Heroes" can also be heard in its inaugural recording, as the title track on a new album from Sony Records.
FOR THE RECORD: Also going for the gold this fall, in hoped - for record sales, are international opera stars Bryn Terfel and Dawn Upshaw with their newest releases...His album, SOMETHING WONDERFUL, is a Rodgers & Hammerstein compilation recorded by Deutsche Grammaphon; its twenty songs range from the inevitable "Some Enchanted Evening" to the unexpected "Come Home," one of four songs on the album from ALLEGRO...Her album, from Nonesuch Records, is titled simply DAWN UPSHAW SINGS RODGERS & HART, and covers fifteen songs from the early "Manhattan" to the late "Nobody's Heart," with Eric Stern conducting...Also new from Nonesuch: jazz artist Fred Hersch with a solo piano tribute entitled FRED HERSCH PLAYS RODGERS & HAMMERSTEIN, released in conjunction with his triumphant program of R&H material at New York's Merkin Concert Hall in late September...Natalie Cole's latest album, STARDUST (Elektra Records, September), features new versions of Berlin's "Let's Face the Music and Dance" and Rodgers & Hart's "He Was Too Good To Me"...A new holiday album from the great Rosemary Clooney (Concord Jazz, August) features "White Christmas" and "Count Your Blessings Instead of Sheep"...This year's annual crop of "White Christmas" covers also includes Collin Raye (THE GIFT, Epic Records, October) and Michelle Wright (STAR OF WONDER, Arista, September)... SYMPHONIC ELVIS (Teldec Classics), landed almost immediately at #1 on Billboard's classical crossover chart and features Ettore Stratta conducting the Memphis Symphony Orchestra in renditions of twelve numbers immortalized by the King, including "Return To Sender," "Don't Be Cruel," and "Heartbreak Hotel"...Imminent cast album releases, covered elsewhere in this issue, include the new Broadway cast recording of THE KING AND I (Varse Sarabande, September) and the first complete recording of LOUISIANA PURCHASE (DRG Records, November).
Comments

The 'musical notes' page should contain DATES of the postings. One does not know when the posting were made, if they are in date or posted in 2009, 2008, etc. ???????????
You must log in before you can post comments. You can login
here
.