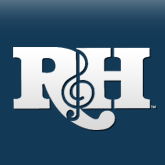 Musical Notes
HELLO, YOUNG LOVERS: This spring THE KING AND I will return to Broadway, beginning performances at the Neil Simon Theatre on March 20. Donna Murphy, 1994's Tony Award winning Best Actress for PASSION, will star as Anna; Lou Diamond Phillips - with a head of hair - will play The King. Christopher Renshaw is directing, based on his 1991 Australian production, with choreography by Jerome Robbins, musical staging by Lar Lubovitch, sets by Brian Thomson, costumes by Roger Kirk and lighting by Nigel Levings. Eric Stern, moonlighting from his stint aboard SHOW BOAT, will serve as musical supervisor; Michael Rafter is musical director.
JUST KEEPS ROLLING ALONG: Livent impresario Garth H. Drabinsky recently announced that his flagship New York company of SHOW BOAT recouped its entire $9 million investment in just over one year's time. SHOW BOAT also clocked more than 60 consecutive weeks as the top-grossing show on Broadway...As the New York company steams along into its second year with Carole Shelley, John Cullum and Marilyn McCoo at the helm, the original Toronto production is now berthed in Vancouver, where it opened as the inaugural production of the Ford Centre for the Performing Arts in December; George Grizzard and Cloris Leachman head that company...Landlocked Chicago gets its own SHOW BOAT starting in March, where it will dock at the Auditorium for an open-ended run... Discussions are underway to launch other SHOW BOAT companies in Europe, Australia and Asia in the near future.

GETTING ON-LINE WITH HAPPY TALK: Thanks to the hospitality of Playbill Magazine, the current issue of HAPPY TALK and a selection of past articles can now be viewed on the Internet. Simply visit the Playbill Website (well worth the browse-time for any theatre lover) and, under "Features," click for "Newsletters" and we'll be there! PBOL (Playbill On-line) can be reached through the World Wide Web at http://www. playbill.com, or America Online, CompuServe, Prodigy or Apple eWorld (all with keyword Playbill). Stay tuned for information about our own Rodgers & Hammerstein Organization Website in the not too distant future!
LET'S GO ON WITH THE SHOW: Three musicals by Irving Berlin are getting New York area productions this spring: In April, American Jewish Theatre will present the first New York production of THE COCOANUTS in over 70 years, directed by Richard Sabellico...Also in April, New Jersey's State theater, the renowned Paper Mill Playhouse in Millburn, will present Leslie Uggams as the hostess with the mostes' in a new production of CALL ME MADAM directed by Charles Repole... and for six perfor-mances at Weill Recital Hall in June, Carnegie Hall will present a concert version of Berlin's rarely-heard 1940 musical satire of capitol capers, LOUISIANA PURCHASE, conducted by Rob Fisher.
FROM STAGE TO SCREEN: The story of how Rodgers & Hammerstein's stage musicals made the successful leap to the big screen is documented in THE SOUND OF MOVIES, a two-hour special executive produced and directed by Kevin Burns, Senior Vice President of Foxstar Productions, a division of Twentieth Television. Hosted by R&H film stars Julie Andrews, Shirley Jones, Rita Moreno and Nancy Kwan, THE SOUND OF MOVIES includes out-takes, screen tests and rarely-seen trailer footage from such classic R&H movies as OKLAHOMA!, STATE FAIR, CAROUSEL, SOUTH PACIFIC, THE KING AND I, FLOWER DRUM SONG and THE SOUND OF MUSIC. A highlight: wardrobe test stills of Frank Sinatra as Billy Bigelow in CAROUSEL, and a portion of the soundtrack he recorded singing "If I Loved You" before he walked off the set...THE SOUND OF MOVIES will be broadcast in the U.S. on the A&E Cable Network on Easter Sunday, 1996, with a home video edition released shortly thereafter on A&E Home Video. Outside the U.S., Fox Video will release the home video edition in March.
TEA - A DRINK WITH JAM AND BREAD: The British have their traditions and their loyalties and central to both, it seems, is the annual Christmas-time broadcast of THE SOUND OF MUSIC on BBC. But this year, to commemorate the film's 30th Anniversary, Great Britain is giving THE SOUND OF MUSIC the royal treatment: In early November, it was screened at the prestigious London Film Festival...Later that month it re-opened in movie theatres in London and six other major cities across the U.K....In December, Fox Video U.K. released a limited edition, collector's box set of the film (widescreen format)...On Christmas Day, BBC-2 broadcast a documentary, THE HILLS ARE ALIVE, and followed it with the film itself on Boxing Day, December 26... Not to be outdone, in the U.S. NBC rebroadcast THE SOUND OF MUSIC during Christmas week, marking the network's second showing of the film this year; a special 4-hour presentation had been screened last Easter.
WORTH WEILL: Productions of Kurt Weill musicals represented by The R&H Theatre Library are taking on global proportions. In Torino, Italy in December, the Teatro Regio presented STREET SCENE, conducted by John Mauceri...In Japan, from February to April, LADY IN THE DARK (translated by Hiroshi Misago) will tour Tokyo, Osaka and Nagoya, with former Takarazuka "top star" Mira Ansu as Liza...And in New York, the second entry in the third season of Encores! Great American Musicals in Concert (see feature story, HAPPY TALK, Vol II, No. 3) will be ONE TOUCH OF VENUS, presented for four performances between March 28-30.
POLITICS AND POLKA: White House scholars note - Richard Rodgers was one of Richard Nixon's favorite composers, and the 37th President considered VICTORY AT SEA his favorite composition. Oliver Stone colors his new film NIXON with such factual details, and so has his Nixon, Anthony Hopkins, listening to selections from VICTORY in one climatic scene...In Rob Reiner's hit new romantic comedy, THE AMERICAN PRESIDENT, the moment occurs when U.S. President, and widower, Andrew Sheperd (Michael Douglas) invites his date (Annette Bening) to dance at a State Dinner. As they whirl across the dance floor, the soundtrack fills with a lush rendition of "I Have Dreamed" from THE KING AND I, which is also featured on the soundtrack album from MCA Records (and to think that, earlier in the film, Bening's character derides the President for "whistling a happy tune"!)...From the White House to City Hall: In CITY HALL, Castle Rock's new film scheduled for release later this spring, Al Pacino, as a harried, hurried New York City Mayor, takes one night off to go to the theatre, where he - and the movie's audience - are treated to a performance of CAROUSEL. The "If I Loved You" sequence was elaborately re-created at the Brooklyn Academy of Music last year.
RED HOT RODGERS & HART: Smokey songstress Chaka Khan is sizzling with two Rodgers & Hart standards on the screen these days - her sassy version of "The Lady is a Tramp" opens each weekly episode of HIGH SOCIETY on CBS, and her scorching take on "My Funny Valentine" is featured in both the new Whitney Houston-Angela Bassett film WAITING TO EXHALE and its chart-burning soundtrack album (Arista).
FOR THE RECORD: MANY A NEW DAY (Original Cast Records), Phillip Officer's latest album, is devoted exclusively to the songs of Oscar Hammerstein II...PUTTIN' ON THE RITZ (Telarc), has Erich Kunzel leading the Cincinnati Pops Orchestra and soloists Frederica von Stade, Michael Feinstein, Jerry Hadley, Lee Roy Reams, Bobby Short and Leslie Uggams in silver screen standards that include Irving Berlin's "Blue Skies" and "Cheek To Cheek", and Rodgers & Hart's "Lover"... OSCAR & STEVE (Elektra Nonesuch), Mandy Patinkin's new album, features the songs of Hammerstein and his protege, Stephen Sondheim...and UNSUNG IRVING BERLIN (Varse Sarabande), a two-CD set that opens Irving Berlin's trunk of unpublished and unrecorded material...In the works: opera stars Dawn Upshaw's Rodgers & Hart album (Elektra Nonesuch, spring) and Bryn Terfel's Rodgers & Hammerstein set (Deutsche Grammaphon, September)...jazz great Fred Hersch's take on Rodgers & Hammerstein (Elektra Nonesuch, September)...and two new cast albums of THE SOUND OF MUSIC - in Greek, featuring the '95 Athens company, and in Swedish (with local star Carola as Maria, and original CHESS star Tommy Korberg as Captain von Trapp).
I COULD WRITE A BOOK: Mary Ellin Barrett's recollection, Irving Berlin: A Daughter's Memoir, published by Simon & Schuster last year, recently won ASCAP's esteemed Deems Taylor Award; A Daughter's Memoir will be published in paperback by Limelight Editions this spring... Oxford University Press has just published Stephen Citron's dual biography of the great lyricists/librettists Oscar Hammerstein II and Alan Jay Lerner...Da Capo Press's current trade paperback releases include Richard Rodgers' autobiography, Musical Stages, Hugh Fordin's biography of Oscar Hammerstein II, Getting To Know Him, and the revised, expanded edition of The Complete Lyrics of Lorenz Hart.
THE SONG IS YOU: Williamson Music has just published four new songbooks for piano, voice and guitar. The Oscar Hammerstein II Collection contains over 60 songs along with background articles, photo essays and an introduction from his son, William Hammerstein...Irving Berlin's Lower East Side Songbook, with an introduction from historian Charles Hamm, features sixteen songs written between 1909 and 1919, ranging from novelty numbers to period ballads...STATE FAIR: The Souvenir Edition, features songs and photos from the national tour of Rodgers & Hammerstein's newest stage musical (see cover story)...The Dory Previn Songbook, a must for those who know her work, and illuminating for those who don't, features 15 songs by this extraordinary lyricist (see story, p. 6).
You must log in before you can post comments. You can login
here
.