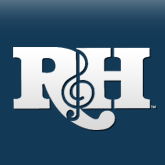 Lopez & Marx: There's A Fine, Fine Line
"

Jeff Marx and Robert Lopez
at the 2004 Tony awards.
Photo Anita & Steve Shevett

Williamson Music represents over 3000 songs, and when compiled in one long list, the roster is quite impressive. Scrolling down the master list alphabetically, you also never know what you'll find. Take the I's for example: somewhere between Rodgers and Hammerstein's ""I'm Gonna Wash That Man Right Outa My Hair"" and Irving Berlin's ""I've Got My Love to Keep Me Warm"" is Lopez & Marx's ""I'm Not Wearing Underwear Today.""
""When we signed Bobby and Jeff in early 2005,"" recalls Maxyne Lang, ""I knew their catalogue would be, shall we say, different from a lot of the songs we already represent. But in another way, they fit in perfectly: these guys are talented, they're smart, and their songs are good.""
Songwriters Robert Lopez and Jeff Marx (both write music, both write lyrics) burst onto the Broadway scene with their hit musical AVENUE Q, which won three Tony Awards in 2004, including Best Musical and, for the duo, Best Original Score. Now in its third year on Broadway, Q has also taken its AVENUE on the road: it was the inaugural production of the Broadway Theater at Wynn Las Vegas and will be presented by Cameron Mackintosh in its European premiere, opening at the Noel Coward (formerly Albery) Theatre in London in June. A US National Tour is also in the works.
What's next for Lopez & Marx? ""We're writing an original movie musical commissioned by Universal Pictures,"" says Marx, ""and we're writing a new stage musical in collaboration with Matt Stone and Trey Parker.""
The intersection of AVENUE Q and SOUTH PARK? There goes the neighborhood.

"
You must log in before you can post comments. You can login
here
.