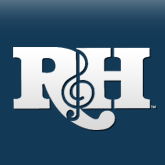 Let's Go On With The Show!
"
ANNIE GETS YOUR GUN returns to Broadway in February, starring Bernadette Peters as sharpshooter Annie Oakley and Tom Wopat as Frank Butler, her rival at the shooting range and otherwise man-of-her-dreams...ANNIE GET YOUR GUN premiered on Broadway 53 years ago, with a veritable ""dream team"" of creators: producers Rodgers & Hammerstein, songwriter Irving Berlin, bookwriters Herbert & Dorothy Fields, director Joshua Logan, and stars Ethel Merman and Ray Middleton...As ANNIE aims her bullets over Broadway once more, a look back at the show's creation from the people who were there:
DOROTHY FIELDS: During the war, my late husband did volunteer work down at Penn Station for Traveler's Aid...One of the ladies told him one night about a kid who'd just come in, a young soldier. Very drunk, he'd been to Coney Island and had kewpie dolls and lamps and every piece of junk you could possibly win. How come? Across his chest he had a row of sharp- shooter's medals...And as if out of the sky, from heaven, comes this ideaAnnie Oakley, the sharpshooter! With Ethel Merman to play her!...It was the only time in my life an idea came absolutely from God.1
MIKE TODD (producer; responding to Fields' notion): Who's gonna care about a girl who knows from nothing but guns?2
FIELDS: I knew Oscar [Hammerstein] and Dick [Rodgers] were producing shows as well as writing them [and] I said, ""Ockie, what do you think of Ethel Merman as Annie Oakley?"" He said, ""We'll do it."" That's all! And then he said, ""Talk to Dick,"" and Dick said the same thing ""We'll do it.""1
RICHARD RODGERS: The idea of our writing the score was never brought up because neither Oscar nor I thought we were the right ones for it. We had been going in a certain direction with OKLAHOMA! and CAROUSEL, and this did not seem to be along the same path. Besides, since Dorothy Fields was a highly skilled lyricist, she naturally expected to collaborate on the score. Choosing a composer was easy; Oscar's friendship with Jerome Kern and my near idolatry of him dictated the selection...We mailed him a script and I sent him a wire: IT WOULD BE ONE OF THE GREATEST HONORS IN MY LIFE IF YOU WOULD CONSENT TO WRITE THE MUSIC FOR THIS SHOW.3
ETHEL MERMAN: [They] had nothing on paper except an idea for my entrance, and they had the finish of the first act. They planned to stick pretty much to the line of Annie's real life.4
FIELDS: We did a lot of research on Annie Oakley and Frank Butler, and both of them apparently were about the dullest people in the world. Annie Oakley in real life used to sit in her tent and knit, for God's sake.2
MERMAN: But before Dorothy and Herbie could start the second act, Jerry [Kern] had a stroke and died.4
FIELDS: That was the worst week of my life. The worst week of everybody's life. Horrible.2
RODGERS: Once the shock of Jerry's death had faded, Oscar and I were faced with the problem of finding a composer to replace him on the Annie Oakley musical. Having already chosen Kern, we felt it was extremely important to get another composer of equal stature, and this could only mean Irving Berlin. ""We're aiming awfully high to try to get Berlin,"" I said to Oscar. ""What can we lose?"" he answered. ""The worst that can happen is that he'll refuse.""3
FIELDS: We were all sitting at a restaurant, and we started discussing whom we could get who could possibly replace someone as gifted as Kern. And Dick finally said, ""Well, I know somebody, but it means that Dorothy can't do the lyrics."" I said, ""I have enough to do with the book. I don't care, who is it?"" And he said, ""Irving."" Well, we all thought that was fabulous.1
IRVING BERLIN: There was only one act at that time a first draft called ANNIE OAKLEY. I read it and liked it very much but didn't think it was quite up my alley...I told Oscar how I felt and he was very understanding. I thought that was the end of it...That week, on a Friday, Dick Rodgers telephoned and said ""If you will do the score, I can get Josh Logan to direct it."" That was an inducement because Josh had staged some of the numbers in THIS IS THE ARMY. I still was reluctant but Dick said, ""Why don't you think about it over the weekend?""...I read the first act again and wrote two songs: ""They Say It's Wonderful,"" and ""Doin' What Comes Natur'lly."" I then met with Dick and Oscar on Monday but was still playing it very cautiously and asked to think it over another week. Dick Rodgers, very rightly, said ""Why another week?""5
RODGERS: [His songs] were all brilliant, and there was no further need to convince him that he could write the songs for ANNIE GET YOUR GUN. In fact, he was so grateful to Dorothy and Herb for the help their script had given him that he insisted that they receive part of his percentage of the show. Generosity such as this is an exceedingly rare commodity.3
JAY BLACKTON (Conductor of the original ANNIE GET YOUR GUN): Now you know Dick and Irving had the greatest mutual respect. Irving called Dick a musical genius, and I remember Dick one day onstage during a rehearsal, looking at Irving pacing below, saying, ""There is America's folk song writer."" But they were not soul mates. I could feel this tug...Irving was a fighter you know, still the young fellow from the streets. And I would say Irving Berlin wrote this tremendous score not just for himself but for Richard Rodgers. The extra reach, again and again and again, to show he still had it in him.6
RODGERS: My relationship with Berlin during the preparation of the show couldn't have been better, perhaps because everything worked without a hitch almost from the start.3
MERMAN: The whole thing from first rehearsal to the last performance was a joy.4
JOSHUA LOGAN (Director): When ANNIE opened in New Haven it seems I was the only one who didn't realize it would be one of the greatest hits of all time. I remember sitting in a booth at Kaysey's Restaurant and listening to Dick and Oscar discuss the show as ""one of the big ones."" I distrusted their euphoria.7
MARY MARTIN (Star of the first U.S. National Tour): A fine libretto, wonderful music, a role full of vitality can make milestones in the careers of entirely different personalities in the theater. Annie was one of those roles. It was one of Ethel Merman's unforgettable ones; it gave Dolores [Gray, star of the London premiere] her first big break; it afforded me many of my happiest hours onstage.8
LOGAN: ANNIE has become a classic, surely one of the landmarks of musical stage history...Now, admitting that Ethel is incomparable, the historical facts are that ANNIE has been a hit for many years with dozens of other actresses, and because it is so solidly constructed, its music so brilliantly integrated, it can be done almost equally effectively by amateur or professional.7
BERLIN (in a letter the summer after ANNIE opened, as its songs dominated ""The Hit Parade""): Naturally I am delighted with ANNIE GET YOUR GUN. I might add I am also very grateful. At my age, over twenty one,' this seems like a second helping. Everytime I start with a show I wonder if this is the time I'll reach for it and find it isn't there.6
ANNIE GET YOUR GUN is presented by Barry and Fran Weissler, directed and choreographed by Graciela Daniele, co-choreographed by Jeff Calhoun with the book revised by Peter Stone... Performances at the Marquis Theatre on Broadway begin February 2...For tickets and further information call Ticket Master at 212-307-4100 (outside NY/NJ/CT at 1-800-755-4000); for groups 212-398-8383...For more on Irving Berlin, visit www.irvingberlin.com.
ENDNOTES
(1) IRVING BERLIN: A LIFE IN SONG by Philip Furia, Schirmer Books, New York, 1998
(2) ON THE SUNNY SIDE OF THE STREET, a biography of Dorothy Fields by Deborah Grace Winer, Schirmer Books, New York, 1997
(3) MUSICAL STAGES an autobiography by Richard Rodgers, Random House, New York, 1975
(4) WHO COULD ASK FOR ANYTHING MORE, an autobiography by Ethel Merman, Doubleday & Co., New York, 1955
(5) Irving Berlin, unpublished correspondence, April 8, 1966
(6) IRVING BERLIN: A DAUGHTER'S MEMOIR by Mary Ellin Barrett, Simon & Schuster, New York, 1994
(7) JOSH, an autobiography by Joshua Logan, Delacorte Press, New York, 1976
(8) MY HEART BELONGS, an autobiography by Mary Martin, William Morrow & Co., New York, 1976
"
You must log in before you can post comments. You can login
here
.