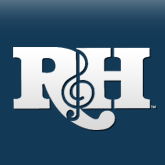 It's An Art
"
News from Williamson Music

Williamson Music has signed an array of extraordinarily talented writers recently, and this article is a chance to celebrate them all. From Stephen Schwartz, the musical giant behind some of Broadway's most popular musicals, to the AVENUE Q team of Lopez & Marx, and their Off-Broadway cousins, the ALTAR BOYZ duo of Adler & Walker, it is an exciting time for Williamson. ""We're built on such a solid foundation of the Great American Songbook,"" says Williamson Music President Maxyne Berman Lang. ""To keep growing is unbelievably exciting, and with talent like this, well, I've got to quote a Stephen Schwartz line ""The dream is mine to choose.""'
STEPHEN SCHWARTZ: DEFYING GRAVITY

Photo:Joan Lauren

Williamson Music began representing Stephen Schwartz's Grey Dog Music catalogue late last year, but in some ways, he has been part of the R&H family for a long time. For nearly twenty years, R&H has proudly represented the 1986 Broadway musical RAGS in our theatrical licensing division; this powerful epic about immigrants in New York's Lower East Side at the turn of the 20th Century features a score with lyrics by Schwartz, music by Charles Strouse, and a book by Joseph Stein.
Schwartz's lyrics for RAGS are emotional, raw, yet beautifully expressive. The refugee's despair: ""We're children of the wind/Blown across the earth/Pieces of the heart/ Scattered worlds apart."" The lovers' torrid passion: ""Like a swift summer storm, let it pass/Like a hot midnight fever, let it pass."" The newcomer's excitement: ""That ain't no town there/Down there/Tumbled and twirled/No, that's a brand new world here/Look at us in a brand new [world]...""
The Schwartz catalogue of songs now under Williamson representation features plenty more examples of lyrics and melodies that are both poetry and song, from the unforgettable ""Meadowlark"" from THE BAKER'S WIFE to the letter-perfect encapsulation of a waitress' life, ""It's An Art,"" from WORKING. The Grey Dog Music catalogue contains the scores of Schwartz's musicals CHILDREN OF EDEN, THE BAKER'S WIFE, RAGS, WORKING, CAPTAIN LOUIE, PERSONALS, MY FAIRY TALE, and songs featured on his albums RELUCTANT PILGRIM and UNCHARTED TERRITORY.
And then there's that green girl.
Elphaba Thropp will soon be alighting on her broomstick and taking her blockbuster musical WICKED beyond the United States, and when she does, Williamson Music will be there. Proudly representing the songs from WICKED outside of North America, Williamson will promote a Grammy Award winner that resounds with showstoppers: ""Defying Gravity,"" ""Popular,"" ""The Wizard and I,"" ""For Good."" First stop on Elphaba's world tour will be London, where WICKED opens at the Apollo Victoria in September. (For more, visit www.wickedthemusical.co.uk.)
""We are thrilled to welcome Stephen,"" says Lang. ""But then again, he's always belonged here. His list of collaborators, which includes John Bucchino, Dean Pitchford, Charles Strouse and Lindy Robbins, makes this, in essence, a family reunion.

"
You must log in before you can post comments. You can login
here
.