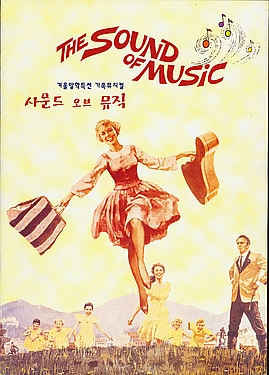 International Productions
The Broadway musical has always been the quintessential American art form. In recent years the musicals in the R&H Theatricals catalogue have seen productions all around the world. Heres a glimpse of current and upcoming productions:
FOOTLOOSE
Great Britain Novello Theatre/Londons West End
GermanyStadttheater/Klagenfurt
Iceland3 Sagas Holding Ltd/Reykjavik
Spain Vania Productions/BarcelonaTeatro Caldern/Madrid and Tour
Poland Teatr Muzyczny/Gdynia Teatr Muzyczny/Gliwice
Croatia Theatre Zorin Dom/Karlovac
I LOVE YOU, YOURE PERFECT, NOW CHANGE
Ireland Music Theatre Ireland, Everyman Palace Theatre/Cork
Germany Capitol Theatre/Mannheim Landesbhne/Hanover Theatre Lunte/Stuttgart
GreeceElleniki Theatamon/Athens
Spain Tele Katola/Madrid
Czech RepublicAdam Novak/Prague
ALTAR BOYZ
Hungary Budapest Operetta Theatre/Budapest
THE THING ABOUT MEN
GermanyLandestheater/Hanover Tour
THE SOUND OF MUSIC
Great BritainThe London Palladium/West End
IrelandTheatre Royal/WaterfordOpera House/Cork
Germany Theater Hagen/Hagen
Austria Volksopera/ViennaMarionettentheatre/Salzburg
SwedenProscenia/Stockholm
THE KING AND I
Germany Rostock Theatre/Rostock
Holland Joop van den Ende Theaterproducties/Tour
A GRAND NIGHT FOR SINGING
ScotlandByre Theatre/St. Andrews
OKLAHOMA!
EstoniaVanemuine Teatre/Tartu
Japan Takaratzuka/Tour
BABES IN ARMS
Great Britain Oscada Productions/Tour
THE BOYS FROM SYRACUSE
Czech RepublicCity Theatre/Pribram
ONE TOUCH OF VENUS
FranceTheatre de la Renaissance/Oullins, Lyon
You must log in before you can post comments. You can login
here
.