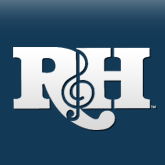 High As The Flag On The Fourth Of July
In the summer, pops orchestras flourish with the sound of our music. This summer in addition to the red-white-and-blue spirit of the July 4th weekend, many mid-summer pops concerts were devoted not only to the sound of music but to the sound of words, in centennial tributes to Oscar Hammerstein II.
Spirits were as high as a flag on the Fourth of July as more than 400,000 music lovers gathered on the West Lawn of the Capitol on the evening of July 4 for the annual gala holiday concert, A CAPITOL FOURTH 1995, featuring the National Symphony Orchestra under the baton of Erich Kunzel.
Featured in the program was a Hammerstein tribute starring Leslie Uggams, Barry Bostwick, Gregg Baker, and Sylvia McNair. Highlights included Barry Bostwick's "Riff Song," and "Stouthearted Men" (with Gregg Baker); Sylvia McNair's "Make Believe"; "Can't Help Lovin' Dat Man" sung by Leslie Uggams; "Ol' Man River," sung by Baker; and Bostwick and McNair's duet of "People Will Say We're in Love."
Hosted by Stacey Keach, A CAPITOL FOURTH was televised live on PBS, and broadcast simultaneously over National Public Radio and worldwide via the Armed Forces Radio and Television Network, ensuring that those gathered on the West Lawn were joined by literally millions of others across the country and overseas.
Across the country, John Mauceri and the Hollywood Bowl Orchestra presented a two-night Rodgers & Hammerstein concert on the weekend following Hammerstein's centennial. With both concerts sold out, A SALUTE TO RODGERS & HAMMERSTEIN played to a combined capacity crowd of 36,000. Featured vocalists Paige O'Hara, Richard White and Priscilla Baskerville were joined by special guest artist John Raitt, who was on hand to celebrate two golden anniversaries - that of CAROUSEL and his own Broadway debut as CAROUSEL's original Billy Bigelow.
For an unforgettable finale, fireworks filled the Hollywood night sky to punctuate the rousing "STATE FAIR Suite," performed in honor of that musical's 50th Anniversary this summer too.
Following his appearance with the National Symphony Orchestra on July 4, Erich Kunzel conducted several more Hammerstein tributes this summer. On July 14 and 15, Maestro Kunzel and the Cincinnati Pops Orchestra gave a full evening of Hammerstein at Riverbend, the Orchestra's summer home on the banks of the Ohio River.
Kunzel also lead the Chicago Symphony Orchestra (and choir) in a Hammerstein tribute at the Ravinia Festival on July 9, and will conduct several performances of his Hammerstein salute with the Naples (Florida) Philharmonic in February. Rodgers & Hammerstein concert programs were also featured this summer by, among others, the Utah Symphony, the Louisville Orchestra and the San Francisco Symphony, adding to the lush soundtrack of what was, for Hammerstein, "a centennial summer."
Contact The Rodgers & Hammerstein Concert Library at 229 West 28th Street, 11th floor, New York, New York 10001. Phone: (212) 268-9300; Fax: (212) 268-1245.
You must log in before you can post comments. You can login
here
.