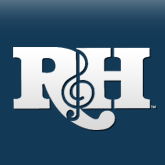 Harold Prince Takes Show Boat On A New Journey
Since its premiere in 1927, Kern and Hammerstein's SHOW BOAT has never stopped moving. Over the course of seven decades their musical based on Edna Ferber's epic novel has continued to evolve, discarding a song here or retrieving a scene there, on a journey that continually reflects ongoing changes in the development of the lyric theater even as it confirms SHOW BOAT's status as the pivotal work between operetta and contemporary musicals. Now, after three different film versions, a series of Broadway and London revivals, several national tours and numerous cast album recordings, SHOW BOAT has legendary director Harold Prince at the helm.
A new production of SHOW BOAT directed by Prince, choreographed by Susan Stroman and produced by Garth Drabinsky for the Live Entertainment Corp. of Canada, opened at the North York Performing Arts Centre near Toronto on October 17. In the words of Frank Rich of The New York Times, the union of Hal Prince and SHOW BOAT "is a seismic event in the American musical theatre."
With Oscar Hammerstein's eldest son William serving as an advisor, Prince studied all of the previous incarnations of SHOW BOAT before he began developing his own version three years ago. Starting with the original 1927 stage script, he eliminated some well-known sequences (such as "At the Fair," the Act II opening production number) and restored others (notably the haunting chorale, "Mis'ry's Comin' Aroun'," which had originally been cut on the road). He also drew from the '28 London production, the '36 movie (interpolating that version's Convent scene and the charming duet "I Have the Room Above Her" for Gaylord and Magnolia), and the '46 Broadway revival.
In his review of SHOW BOAT, Associated Press critic Michael Kuchwara reported that Prince "streamlined the narrative, rejuvenating the plot by cutting the clutter that has made past productions plodding and more than a little ponderous, [so] the concentration is now on character and the sweep of the story." John Lahr in the New Yorker called Prince's version "a superb revision," and in The Wall Street Journal Edwin Wilson said this libretto "is probably the most honest and coherent one that SHOW BOAT has ever had."
And it has been given a spectacular production, budgeted at more than $6 million (Canadian), and featuring a stellar cast of 70 headed by Robert Morse as Cap'n Andy and Elaine Stritch as Parthy.
Serving as the inaugural production of the North York Performing Arts Centre, a brand new $51 million arts complex in a suburb of Toronto, SHOW BOAT's opening was front page news across Canada. Every major theatre critic from New York, Philadelphia, Chicago and Detroit covered the opening as well, resulting in virtually unani-mous raves.
An opening night gala for both the musical and the Centre was held in grand style throughout the theatre complex. The entire audience was invited to join the production's cast and crew for the party; while Dixieland jazz bands played throughout, partygoers enjoyed regional fare from New Orleans, Natchez, St. Louis and Chicago. Representatives of the Hammerstein, Kern and Ferber estates and families attended the opening, and in his curtain speech Prince saluted William Hammerstein for his contributions to the production.
SHOW BOAT is expected to run for several years in Canada, and that production's cast album will be released later this spring. A Broadway production will open at the Gershwin Theatre on October 2 of this year, and a national touring company will go out in 1995. For further information, call (416) 872-2222.
Cinderella Goes to the Opera:
Like a princess arriving late for the ball, Rodgers & Hammerstein's CINDERELLA finally made her long-awaited New York professional stage debut in November. Having begun life as a television musical in 1957, followed by numerous stage appearances in the stock & amateur market, CINDERELLA became the Grand Finale of New York City Opera's 50th Anniversary season, bringing their Lincoln Center engagement to a close with fourteen consecutive performances.
Due to the warm welcome she received from critics and public alike, plans are already underway to keep CINDERELLA in NYCO's repertoire for semi-annual holiday visits starting in 1995. "We want it to be our 'Nutcracker'," says NYCO Managing Director Donald Hassard. Before that, however, CINDERELLA is off to Japan. Ronald S. Lee, in assocation with Television Tokyo, Mitsui, and Kyodo Tokyo, will utilize the NYCO sets and costumes for a Japanese tour starting later this year.
You must log in before you can post comments. You can login
here
.