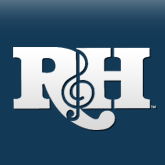 Guettel Saturn Returns
"
For his New York premiere two years ago, composer-lyricist Adam Guettel gave us FLOYD COLLINS, the harrowing story of a man trapped underground. SATURN RETURNS: A CONCERT, his first work since, ascends to the Heavens in its quest to find meaning in a secular world. ""In his soaring new song cycle,"" wrote Jan Stuart in Newsday, ""Guettel shoots for the moon and arrives there in style.""
SATURN RETURNS was given its world premiere at the Joseph Papp Public Theater/New York Shakespeare Festival earlier this spring, with music and lyrics by Guettel, music direction by Ted Sperling, and directed by Tina Landau, Guettel's frequent collaborator (on FLOYD COLLINS and other works).
The evolution of SATURN RETURNS started for Guettel in 1987, when he began writing a series of songs loosely inspired by ancient Greek myths. Gradually, his compositions on the likes of Icarus, Pegasus and Sisyphus moved into place as a song cycle. Then, in 1993, Guettel chanced upon a 19th century Presybertian hymnal in a used-books shop. ""I had an actual physical response to it,"" he told Stagebill Magazine, ""an uncharacteristic outpouring of creativity.""
Not quite sure what he had, Guettel showed his two collections of songs to Landau, who suggested combining them into one. Under the working title MYTHS & HYMNS, the newly joined work emerged as a meditation on faith and longing; it had become, in Guettel's words, ""a response to experience.""
Under the guidance of Wiley Hausam, an early version of the piece was presented at the New Lyric Festival in Northampton, Massachusetts in the summer of 1996. Two more workshops followed at The Public Theater, where Hausam is Associate Producer, before this spring's world premiere.
A unique hybrid of concert and theater, Saturn Returns worked for the creators and - more importantly - for audiences and critics. In the New York Times, Stephen Holden described the work's structure this way: ""Mr. Guettel lets his influences tumble over each other in musical somersaults that breach the boundaries of conventional song structure. In some numbers the music seems to be continually mutating, usually getting jazzier and funkier as it goes along. If at such moments a song threatens to collapse into formlessness, there is always a recurrent theme to ground it."" InTheater's Eric Grode observed that ""for all of their universality, Guettel's songs and Landau's tableaux have the ability to place you instantly in a precise locale and mood.""
Thematically, SATURN RETURNS embraces a vast spectrum of beliefs and issues of spirituality; Guettel's musical vernacular is equally diverse, and he clearly found the choice of styles liberating, drawing from gospel and hymns to bossa nova, jazz and rock. ""He has created a kaleidoscopically heady musical-theater piece,"" wrote Holden, ""in which Gabriel Faur meets Stevie Wonder, Caetano Veloso embraces Earth, Wind and Fire, and they all dance together around the tribal hearth.""
For many, it was the breadth and diversity of its score that first generated excitement for SATURN RETURNS. ""I remember exactly how I felt the first time Adam played several of SATURN's songs,"" says Guettel's publisher, Williamson Music President Maxyne Berman Lang. ""We were down at his studio - it was several years before FLOYD COLLINS had even opened in New York - and after he played a few songs from FLOYD COLLINS, which were beautiful but also so detailed in their specificity, he suddenly switched into something else entirely. It was so emotionally intense, so charged, it was all I could do to hold on for the ride. The honesty of his music is overwhelming.""
Guettel developed SATURN RETURNS in his 20s, a period, he told Stagebill candidly, that ""had kind of worn me down."" The end of his 20s gave Guettel an opportunity to reflect, and inspired this work's title. ""SATURN RETURNS refers to the completion of Saturn's 28-year cycle around the sun,"" his program note explains. ""It is thought to be, for many of us, a time of profound reassessment. What have I done with this first cycle of my life? Who have I become?""
To many who heard SATURN RETURNS at the Public Theatre this past spring, Guettel's answers to at least some of those questions are clear. ""We must treasure a composer of Mr. Guettel's unusual gifts,"" wrote Martin Gottfried in the New York Law Journal, ""one who (like Gershwin, Bernstein or Sondheim) brings the full force of musicianship and compositional invention to the particular requirements of stage music."" In the New Yorker John Lahr stated: ""There's nothing illusory about the musical talent of Adam Guettel...SATURN RETURNS shows off his gift for melody and offers a tempting glimpse of a major talent to look forward to.""
""What's next for Mr. Guettel?,"" pondered Stephen Holden. ""The talent is there, and it's major.""
SATURN RETURNS: A CONCERT will be recorded by Nonesuch Records for a release later this year... Look for a songbook folio soon from Williamson Music...For more on Mr. Guettel and his music, please visit www.williamsonmusic.com.
"
You must log in before you can post comments. You can login
here
.