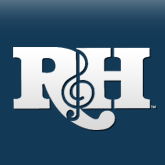 G2k Introducing Musical Theatre To Children
Rodgers & Hammerstein's GETTING TO KNOW... Collection
The Getting to Know... Collection is a pioneering approach to producing and performing beloved musicals with elementary, middle and junior high school students and youth theatre performers.
Consisting of 5070 minute adaptations that maintain the essence of the full-length works, the musicals included in the Getting to Know... Collection are expertly designed and developed to offer pre-high school students the opportunity to experience musical theatre by providing teachers and theatre professionals with age-appropriate, education-based, easy-to-use adaptations of the best of musical theatre.
Featuring musical arrangements transposed into keys that accommodate young voices, each user-friendly G2K Showkit includes:
libretto-vocal books with character/scene charts, an extensive dictionary of theatrical terms and an autograph book;
a CD recording of the complete orchestral score with vocals to assist the cast in learning the songs;
a CD recording of the orchestral score and sound effects to which the musical can be performed (piano-vocal scores also allow presentation with live piano accompaniment);
a Directors Guide with comprehensive notes on pre-production, working with a young cast, performance space options, auditions and casting tips, choreography and musical staging; detailed character analyses; a guide through the rehearsal process; sets, costumes and props lists;
a Video Guide to Musical Staging, demonstrating the choreography for the major musical numbers;
a Study Guide, providing lesson plans and exercises inspired by the musical to help integrate the production into a school curriculum or theatre program.
The titles currently available in the G2K Collection are:
CINDERELLA
THE KING AND I
OKLAHOMA!
ONCE UPON A MATTRESS
Teachers, administrators, youth theatre directors, kids and parents are discovering firsthand how participation in the Getting to Know... Collection sparks a young persons imagination, builds communication skills and instills a sense of discipline, responsibility and dedication. By introducing kids to musical theatre, their talents are fostered, they build a lifelong appreciation for musicals, and the audiences of tomorrow are developed.
To license a G2K production for youth theatres and other organizations, contact R&H Theatricals at www.rnhtheatricals.com. To license a G2K production for elementary, middle and junior high schools, contact Hal Leonard Corporation at www.halleonard.com/g2k.
You must log in before you can post comments. You can login
here
.