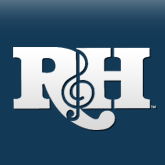 From Rags To Riches
The premature closing of the musical RAGS in 1986 proved to be less an ending than the beginning of this show's fascinating journey. Largely acclaimed as composer Charles (ANNIE) Strouse's strongest score to date, the Broadway production was derided as overproduced and unfocussed, exacerbated no doubt by the handful of directors who came and went prior to the musical's opening. Its post-Broadway life, however, has been a rags to riches saga worthy of Cinderella herself.
In 1991 the American Jewish Theatre in NYC proposed presenting RAGS in a much reduced production, as they had done so successfully with THE ROTHSCHILDS. The authors agreed to collaborate with AJT in revising the musical for a small cast, but as Strouse, librettist Jospeh (FIDDLER ON THE ROOF) Stein and lyricist Stephen (Pippin) Schwartz proceeded, the revisions became more extensive than merely condensing the cast. Subsequent to the successful AJT production, the authors continued their work and the final, definitive version of RAGS is now available for performance.
The first production of the revised RAGS played this summer to sold-out audiences in Cleveland. The show received rave reviews, its run was extended several times, and the production achieved something akin to cult status. Fans of the musical started up a volunteer organization called "Friends of RAGS" in an attempt to get representatives from as many theatres as possible to Cleveland to see the show. "We want to encourage as many productions of RAGS as we can so that every community in America can experience the power of this extraordinary musical" explains a "Friend."
"If producers only knew the effect this show has on audiences, many of whom returned for several viewings, every one of them would put it at the top of their list. It has literally become a phenomenon!"
Those who think they know RAGS may well be in for a surprise. The young son (David) of the protagonist (Rebecca) has emerged as the character through whose eyes the story is told, shifting the emphasis of the central relationship to that of Rebecca and the young woman (Bella) she befriends en route to America from Russia. A stunning new song has been added to the score ("If We Never Meet Again"), some of the lyrics and several musical sequences have been revised and a few numbers have been eliminated. The musical can be effectively mounted as an ensemble piece with few as ten actors or with a cast as large as desired. If you are unfamiliar with RAGS, we strongly suggest you give it a look-see; if you think you're familiar with RAGS, now is the time to take a second look. As always, The Theatre Library would be delighted to send you a perusal copy of the script and a tape of the score for your consideration.
You must log in before you can post comments. You can login
here
.