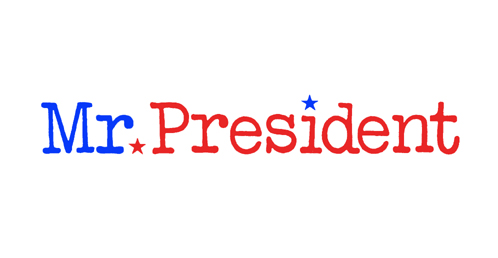 For Your Next Show...vote Berlin
Even though Irving Berlin's century - plus life's work included the scores to 17 Broadway shows, only five of his musicals have been available for production - until now. And what better time than during this election season to announce the newest addition to our catalogue - a riotous political satire with a typically brilliant Berlin score?

LOUISIANA PURCHASE (see cover story) loosely satirizes Governor Huey Long and his control over Louisiana politics. In Morrie Ryskind's sharply - skewered book, Senator Oliver P. Loganberry is sent to investigate the high - handed, corrupt dealings of the Louisiana Purchasing Company where he is set up for trouble himself. Of course in politics - as in love - it's nothing personal, and after some free - wheeling dealing, the Senator manages to come through unscathed.

We're proud to report that, on the heels of its triumphant Carnegie Hall concert engagement, and simultaneous with the release of its first complete cast album recording, LOUISIANA PURCHASE is ready to take its place alongside
these other beloved Irving Berlin musicals in our catalogue:

MISS LIBERTY
For an unabashed patriot who loved his country and its democratic system (and even wrote a few of its more memorable campaign songs), Irving Berlin wasn't beyond tweaking a political figure off his pedestal. His 1949 hit MISS LIBERTY takes another figure off her pedestal, namely the Lady in the Harbor. When an 1876 newsman bungles his assignment to cover the arrival of the Statue of Liberty, he heads to Paris for the ultimate scoop - to find the real Miss Liberty who posed for the statue.

CALL ME MADAM
A year after MISS LIBERTY, Berlin was back on Broadway with the smash CALL ME MADAM, which kicked up its heels over foreign affairs, affairs with foreigners, a wise - cracking "hostess with the mostes'," and a President back home named "Harry." The book, by Lindsay & Crouse, should be a primer for every State Department appointee. The score includes hit after hit.

MR. PRESIDENT
When Berlin gave Broadway his final musical in 1962, it was a salute to the land he loved, and to its leader: MR. PRESIDENT. In this original musical comedy the First Family is shown to be, well, a family. Through it all, they stay united - even when Dad loses the election and his Presidency is over. MR. PRESIDENT is heartfelt and includes one of Berlin's most patriotic anthems, "This is a Great Country." (Incidentally, a politically - interested actor named Ronald Reagan was eager to play the title role in 1962; it went to Robert
Ryan instead, and the rest is history.)

A final note: To quote the Berlin song title, it is a great country. And let's keep it that way. Don't forget to vote on Tuesday, November 5!

For a catalogue of musicals available for performance, please contact The R&H Theatre Library at 229 West 28 Street, 11th floor, New York, New York 10001. Phone: (212) 564 - 4000 or (800) 400 - 8160. Fax: (212) 268 - 1245.
You must log in before you can post comments. You can login
here
.