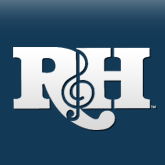 For The Record
"
The explosion of Rodgers in dance is carried to the big screen this winter in THE COMPANY, Robert Altman's new film set amidst actual rehearsals and performances by Chicagos Joffrey Ballet and starring Neve Campbell; a leitmotif of the film is Lar Lubovitchs pas de deux set to My Funny Valentine, with numerous renditions of the Rodgers & Hart standard including those by Elvis Costello, Chet Baker and The Kronos Quartet heard in the film and on its accompanying soundtrack album from Sony Classical (December).
The original album of songs from Irving Berlins 1942 all-soldier revue, THIS IS THE ARMY has been painstakingly restored and issued on CD by Decca Broadway: which added tracks from two other WWII musical entertainments, CALL ME MISTER and WINGED VICTORY along with new packaging and insightful liner notes from historian Will Friedwald... More Berlin can be heard on the new reissue, SATINS AND SPURS (DRG), featuring ANNIE GETYOLJR GUN film star Betty Hutton.
Also newly re-issued from I)RG: the 1962 EMI London studio cast of CARMEN JONES starring the incomparable Grace Bumbry, and the twin-packaged PAL JOEY and WITH A SONG IN MY HEART the former a 1952 recording of the Rodgers & Hart musical starring Jane Froman (joined by members of that seasons Broadway revival), and the latter a soundtrack from the Susan Hayward 52 bio pic about Jane Froman...Frank Sinatra renditions of Spring Is Here and It Never Entered My Mind (including previously unreleased alternate takes) appear on THE VOICE OF FRANK SINATRA (Columbia/Legacy).
MEDLEYFYIN (Generation Records) is the title of an unusual album from David Lahm and Judy Kreston, featuring over a dozen tracks that each combine a famous standard with a responding Rodgers song...John Bucchino is not only a gifted songwriter but a great piano man, and is heard performing a dozen Rodgers compositions ON RICHARD RODGERS PIANO, available from www.johnbucchino.com after November...IRicky Ian Gordon has two albums at PS Classics, where ONLY HEAVEN, his setting of poems by Langston Hughes, is now joined by the original Off- Broadway cast album MY LIFE WITH ALBERTINE.
This years roundup of White Christmas covers ranges from The Flaming Lips (MAYBE THIS CHRISTMAS, TOO: Nettwerk America) to the Vienna Boys Choir
(VIENNA BOYS CHOIR GOES CHRISTMAS: EMI)... Barbara Cook rings in the holiday season with COUNT YOUR BLESSINGS (DRG), choosing Berlins
classic lullaby as her albums title song as well as featuring White Christmas.,.Berlins holiday perennial is also covered in one superstars tribute to another
BETTE MIDLER SINGS THE ROSEMARY CLOONEY SONGBOOK (Sony/Columbia). which also includes Sisters (with Midler joined by guest star Linda Ronstadt)...Standards by Berlin, and Rodgers & Hart make appearances on K. T. Sullivans LADIES OF THE SILVER SCREEN (DRG), and Rodgers & Hammerstein stand-outs are heard on Christine Andreas Broadway counterpart, HERES TO THE LADIES (PS Classics)...Also new from Christine Andreas is THE CARLYLE SET (Frnsworth Alley), recorded live at New Yorks legendary nightspot and featuring Its Got To Be Love, recreating her 1983 star-turn in ON YOUR TOES, Bill Stritch covers Adam Guettels How Can I Lose You? plus Rodgers & Harts Mountain Greenery on BILLY STRlTCH: JAZZ LIVE (Fynsworth Alley)..jazz vocalist Daryl Sherman devotes her new album, A HUNDRED MILLION MIRACLES (Arbors) to the songs of Richard Rodgers..Maureen McGovern's new album of inspirational odes, WORKS OF HEART, features interwoven renditions of Youve Got To Be Carefully Taught with Children Will Listen, as well as John Bucchinos Grateful; all of McGoverns artist royalties from this album are being donated to AMTA (American Music Therapy Associalion)...Though the lyrical title may require a Berlitz guide laisse faire la musique eti danse the melody only requires a Berlin guide ""Lets Face the Music and Dance, translated and featured as a highlight of popular French crooner Julien Clercs new album, STUDIO (Virgin Music), singing American standards in his native language.
Finally, stay with it until the very end: an instrumental version of My Favorite Things is the surprise hidden track on the new album SPEAKERBOXX/THE LOVE BELOW (Arista), from hip-hop group OutKast.
"
You must log in before you can post comments. You can login
here
.