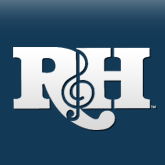 For The Record
" ""If I Loved You"" is the song of choice for this summers round of crossover albums from operatic
talents: Metropolitan Opera colortura diva
Heidi Grant Murphy
features it on her new collection of Broadway standards, TIMES LIKE THIS (Koch),
Daniel Rodriguez
(aka ""the singing cop"") delivers it on FROM MY HEART (EMI-Manhattan), and it is one of several Rodgers classics performed by THE AMERICAN TENORS (Sony Classical), along with ""Climb Evry Mountain,"" ""Youll Never Walk Alone"" and ""With a Song in My Heart""...Another legendary diva,
Rene Fleming
, delivers ""Hello Young Lovers"" on her new album with
Bryn Terfel
, UNDER THE STARS (Decca Broadway).
New covers abound in the pop vocal field too: Linda Eders ""Edelweiss"" (BROADWAY MY WAY; Atlantic)...Boz Scaggs ""Bewitched"" (BUT BEAUTIFUL; Gray Cat)...Frank Stallones ""I Wish I Were in Love Again"" and ""Spring Is Here"" (IN LOVE IN VAIN; Simba Records)...Kenny Rankins ""She Was Too Good To Me"" (A SONG FOR YOU; Verve) -- and Melissa Erricos response, ""He Was Too Good To Me"" (BLUE LIKE THAT; Angel)...English pop and TV sensation Martine McCutcheon delivers ""The Lady is a Tramp"" and ""White Christmas"" for MUSICALITY (Liberty-EMI)...New interpretations of such standards as ""Let Yourself Go,"" ""Alexanders Ragtime Band,"" ""Sisters"" and ""Ten Cents a Dance"" are part of K. T. Sullivans tribute album, LADIES OF THE SILVER SCREEN (DRG), while on her tribute album, HERES TO THE LADIES (PS Classics), Christine Andreas celebrates great lady legends of the stage, including Gertrude Lawrence (""Shall We Dance?"") and Ethel Merman (""They Say Its Wonderful"").
Sepia Records is a new U.K.-based label devoted to preserving vintage and rarely-heard cast recordings from the musicals golden age...Among its newest offerings are RODGERS & HAMMERSTEIN IN LONDON, featuring excerpts from the original West End cast albums for OKLAHOMA!, CAROUSEL and SOUTH PACIFIC; and IRVING BERLIN IN LONDON, with the premiere London versions of songs from THIS IS THE ARMY, ANNIE GET YOUR GUN and CALL ME MADAM...Sepia also offers two Rodgers albums, themed to Hart and Hammerstein respectively, and featuring a wide array of 30s and 40s cover versions.
Among this summers bumper crop of newly remastered and repackaged vintage recordings are CARMEN JONES (Decca Broadway), PAL JOEY (Columbia Broadway Masterworks), the FLOWER DRUM SONG soundtrack (Decca Broadway) and ALEXANDERS RAGTIME BAND (SAE)...Fans of New York City Centers Encores! series will no doubt treasure DRGs new compilation, ENCORES FROM ENCORES!, recalling such great moments as ""The Hostess with the Mostes on the Ball"" (sung by Tyne Daly), ""Sing for Your Supper"" (Rebecca Luker, Debbie Gravitte, Sarah Uriarte Berry), and ""Bewitched"" (Patti LuPone).
New albums include two from Williamson Musics Ricky Ian Gordon: ONLY HEAVEN, the complete recording of his song cycle/theatre piece set to the poetry of Langston Hughes (PS Classics) and the original Off-Broadway cast recording of MY LIFE WITH ALBERTINE (PS Classics), written with Richard Nelson...FLOWER DRUM SONG (DRG) features the 2002 Broadway cast, including Lea Salonga, Jose Llana, Randall Duk Kim, Sandara Allen and Jodi Long...and from the Netherlands comes the cast album of the current Dutch revival of THE SOUND OF MUSIC (Stage Music) featuring ""Ik Geloof"" (""I Have Confidence""), ""Der Dingen Waar Ik Zo Van Hou"" (""My Favorite Things"") and ""Hoe Hoog DeBerg Lijkt"" (""Climb Evry Mountain"")."
You must log in before you can post comments. You can login
here
.