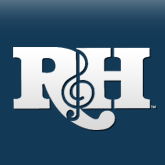 For The Record
"
Glancing at the FLOWER DRUM SONG bin in your local mega-music store reveals a triple convergence, with the eagerly-awaited new Broadway cast album (DRG), starring Lea Salonga, Jose Llana, Sandra Allen, Jodi Long and Randall Duk Kim (see story, p. 1), joined by the motion picture soundtrack (Deeca), and classic 1958 original Broadway cast album (Sony Broadway)...ONLY HEAVEN (PS Classics) is the complete recording of Ricky Ian Gordon's extraordinary song cycle/theatre piece set to the poetry of Langston Hughes...Newly remastered and reissued is the original 1943 Broadway cast album of CARMEN JONES (Decca), Oscar Hammerstein II's landmark updating of Bizet's tragic opera...Mavens and buffs alike will appreciate the extensive care that has gone into the first official release of the complete motion picture soundtrack to ALEXANDER'S RAGTIME BAND (SAE), with notes by Michael Feinstein...Excerpts from OKLAHOMA! and A CONNECTICUT YANKEE are featured on THE BROADWAY MUSICALS OF 1943 (Bayview), culled from a popular new concert series of Broadway seasons year by year, with THE KING AND I featured in the 1951 edition.
MAKE BELIEVE (ABC Records) features Australian soprano Yvonne Kenny on a crossover album of musical standards such as ""I Have Dreamed, ""Make Believe"" and ""Falling in Love with Love,"" joined by the Melbourne Symphony Orchestra...English soprano Sally Burgess devotes HAPPY TALK (TLM) to the songs of Richard Rodgers...ENCORES (Decca) is Sarah Brightman's new compilation of rarities, including several Andrew Lloyd Webber songs in Italian, and his arrangement of the Rodgers-Harnick jewel, ""Away From You,"" from REX...""Take the Moment,"" from the Rodgers-Sondheim score to DO I HEAR A WALTZ? is included in Mandy Patinkin's new live album, MALADY PATINKIN SINGS SONDHEIM (Nonesuch)...Philip Quast, winner of the Olivier Award for last season's London production of SOUTH PACIFIC, features ""Some Enchanted Evening,"" joined with ""Hello, Young Lovers,"" in his new solo CD, PHILIP QUAST LIVE AT THE DONMAR...James Naughton croons a Rodgers & Hart rarity, ""You Are Too Beautiful,"" in IT'S ABOUT TIME (DRG)...Wynton, Branford and the Marsalis family illuminate the jazz standard, ""The Surrey with the Fringe on Top"" in their new album, THE MARSALIS FAMILY: A JAZZ CELEBRATION (Marsalis Music)...Bass player and vocalist Jay Leonhart devotes his new CD to one composer in RODGERS & LEONHART (SOS Ltd), with vocal and instrumental takes on ""This Can't Be Love,"" ""My Romance,"" ""Edelweiss,"" ""Blue Moon,"" and more...
In her new album, THE DOORWAY (Fynsworth Alley), Betty Buckley features songs by Rodgers & Hart (""With a Song in My Heart""), Irving Berlin (""God Bless America"") and Ricky Ian Gordon (""Sycamore Trees"")...HERE'S TO THE LADIES (PS Classics) is Christine Andreas' tribute to some of Broadway's greatest women stars, including Ethel Merman (""They Say It's Wonderful"") and Gertrude Lawrence (""Shall We Dance?"")...and Miss Merman herself is front and center on two recent reissues: MERMAN IN VEGAS (Collectables), recorded live at the Flamingo Hotel in 1962 and featuring her unmistakable covers of Berlin showstoppers from ANNIE GET YOUR GUN and CALL ME MADAM...and the long awaited, official CD release of THE ETHEL MERMAN DISCO ALBUM (Fynsworth Alley), featuring versions of ""There's No Business Like Show Business"" and ""Alexander's Ragtime Band"" that, one can safely say, are utterly unique.

"
You must log in before you can post comments. You can login
here
.