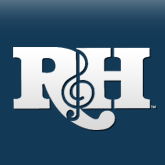 For The Record
"
We're going Hollywood this spring with newly remastered motion picture soundtrack reissues...In March, Angel will re-release the soundtrack albums of OKLAHOMA!, CAROUSEL and THE KING AND I with new liner notes and packaging... Also newly restored to the market are soundtracks for THE SOUND OF MUSIC (RCA), in both single-CD and 2-CD ""Collector's Edition"" formats, and ANNIE GET YOUR GUN (Turner Classic Movies/ Rhino Movie Music), featuring the complete score to the film, with Annie's songs performed by both Betty Hutton and originally intended screen star Judy Garland.
Globally, the latest London revival of THE KING AND I starring Elaine Paige has been captured on CD (WEA), while the currently touring Australian revival of THE SOUND OF MUSIC earned an industry kudo -- the 2000 ARIA Award -- for Best Original Cast Album... Decca Broadway continues its roll-out of vintage cast album reissues; joining newly remastered original cast recordings of OKLAHOMA!, CAROUSEL, THE KING AND I and ANNIE GET YOUR GUN will be this spring's CD issue of the 1943 revival of Rodgers & Hart's A CONNECTICUT YANKEE starring Vivienne Segal.
Our writers continue to be covered by albums devoted to their work...Richard Rodgers is celebrated by Maureen McGovern (WITH A SONG IN MY HEART; Readers Digest Records) and K.T. Sullivan (THE SWEETEST SOUNDS; DRG), while Irving Berlin is feted by Marilyn Horne, Robert White and Dick Hyman for BERLIN LIEDER (Shell Castle)...CRAZY RHYTHM: MANHATTAN IN THE '20s (Sin-Drome) is Mary Cleere Haran's tribute to that roaring decade, featuring Rodgers & Hart (""Manhattan,"" ""A Tree in the Park"") and Irving Berlin (""When the Midnight Choo Choo Leaves for Alabam',"" ""Pack Up Your Sins and Go To the Devil,"" ""What'll I Do?,"" ""Monkey Doodle Doo, "" ""They're Blaming the Charleston,"" and ""Harlem on My Mind"") ...Rita Moreno's new solo album features Berlin's ""I Got Lost in His Arms"" (Varese Sarabande) ...and ""Manteca,"" co-written by Williamson writer Chano Pozo, is featured on the new Lalo Schiffrin album, JAZZ MEETS SYMPHONY (Aleph Records).
Irving Berlin's daughter Mary Ellin Barrett once said, ""Nobody could put over one of his own songs the way my father could,"" a point clearly and charmingly made in the new specialty album, IRVING SINGS BERLIN (Koch International), produced by Steve Nelson for a late spring release, and featuring Berlin himself singing nearly two dozen songs, including radio broadcasts and never-before-heard demos from MISS LIBERTY, CALL ME MADAM and MR. PRESIDENT.
"
You must log in before you can post comments. You can login
here
.