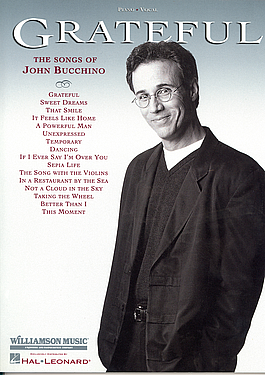 For The Record
"
BULLS EYE! ANNIE GET YOUR GUN (Angel) wins the 2000 Grammy Award for ""Best Musical Show Album""; our cowboy hats are off to stars Bernadette Peters, Tom Wopat, the ANNIE company, and album producers John McDaniel and Stephen Ferrera... Other recent cast albums from the R&H family include THE SOUND OF MUSIC ('99 Australian live cast recording from BMG; '98 Broadway cast album from RCA Victor), OKLAHOMA! ('98 London cast album now available in the U.S. from Relativity), BABES IN ARMS ('99 Encores! cast album, DRG), FOOTLOOSE (Original Broadway Cast, Q Records) and our newest acquisitions, MARIE CHRISTINE (Original Broadway Cast, RCA Victor), and THE WILD PARTY (Original Broadway Cast, Decca Broadway).
Decca Broadway has launched a line of classic reissues headed by the '43 OKL AHOMA!, '45 CAROUSEL and '51 KING AND I Original Cast Albums, newly remastered using 24-bit digital technology...In July, Decca Broadway will reissue the '46 Original Cast Album of ANNIE GET YOUR GUN starring Ethel Merman, noteworthy as the first CD issue of this recording re-mastered from the original acetates (the '90 reissue was drawn from the master tapes of the '55 LP transfer); this ANNIE will boast bonus tracks from a '73 London studio recording also starring The Merm...Decca Broadway's spring releases included a new compilation album, BROADWAY'S GREATEST LEADING MEN, featuring the vocal prowes s of such giants as Alfred Drake (""The Surrey With the Fringe On Top""), Yul Brynner (""A Puzzlement""), Walter Huston (""September Song"") and John Raitt ("" Soliloquy"").
In May, Columbia Broadway Masterworks reissued the 1962 studio cast recording of SHOW BOAT starring John Raitt, Barbara Cook and William Warfield... As detailed on page 2, in August BMG will issue a newly-remastered, 35th anniversary edition of THE SOUND OF MUSIC soundtrack in both standard and special collectors' formats.
At the movies: Kenneth Branagh's sleek new film version of Shakespeare's LOVE'S LABOUR'S LOST resets the Bard's play as a '30s movie musical; joining Branagh on the soundtrack from Sony Music are such stars as Nathan Lane and Alicia Silverstone, crooning the Irving Berlin standards ""Cheek to Cheek,"" ""Let's Face the Music and Dance,"" ""There's No Business Like Show Business"" and ""No Strings (I'm Fancy Free)""...Don Byas' rendition of ""They Say It's Wonderful"" can be heard on the soundtrack album of JOE GOULD'S SECRET (Drive Entertainment), and the Elvis Presley classic ""Viva Las Vegas"" has gotten a clas sic make-over, thanks to Ann-Margret's take on the title track from THE FLINTSTONES IN VIVA ROCK VEGAS (HIP-O Records).
The remarkable songs of Williamson Music's John Bucchino can be heard on his debut album, GRATEFUL (RCA Victor), featuring an array of talented friends including Judy Collins, Art Garfunkel, Ann Hampton Callaway, Kristin Chenoweth, Adam Guettel, Andrea Marcovicci, Amanda McBroom and the songwriter himself...ANNE TOFFLEMIRE SINGS IRVING BERLIN (Harbinger Records) features a baker's dozen of Berlin gems including ""Let Yourself Go,"" ""Mr. Monotony"" and ""Lazy""...Coming in July, K.T. Sullivan's new album, THE SWEETEST SOUNDS (DRG) is devoted entirely to Richard Rodgers, with such numbers as ""Love, Look Away,"" ""You're Nearer,"" and ""Away From You.""
Audra McDonald's second solo album, HOW GLORY GOES (Nonesuch) takes its title track from Guettel's FLOYD COLLINS, and also features ""Was That You?"" (by Guettel and Lindy Robbins), and ""When Did I Fall In Love?"" (Jerry Bock and R &H Music's Sheldon Harnick)... Other artists with new covers of our songs include Joni Mitchell (""I Wish I Were In Love Again"" from BOTH SIDES NOW; Reprise)...2000 Grammy Award-winner Diane Krall (Berlin's ""Let's Face the Music and Dance,"" and ""The Best Thing For You"" from WHEN I LOOK IN YOUR EYES; Verve)...Faith Prince (""The Boy From..."" and a unique take on ""Something Wonderful,"" from A LEAP OF FAITH; DRG)...Betty Buckley (""You're Nearer,"" ""My Funny Valentine,"" ""Where's That Rainbow,"" ""Spring Is Here,"" ""Falling In Love With Love,"" and ""How Deep Is the Ocean"" on HEART TO HEART; KO Records)... Groove Armada's ""Inside My Mind (Blue Skies),"" samples the Dick Haymes cover of ""Blue Skies"" (VERTIGO; Jive Electro)...Phillip Officer (Berlin's ""Blue Skies"" and Bucchino's ""That Smile"" on YOU KEEP COMING BACK LIKE A SONG; LML Music), and Lisa Richard (""I Will Be Loved Tonight"" by Joe DiPietro and Jimmy Robert s on BORN TO ENTERTAIN; LML Music.)
"
You must log in before you can post comments. You can login
here
.