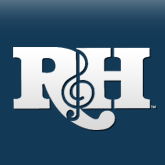 For The Record
"
Wild, wild west: Sharpshooter Annie Oakley and cowboy Curly McClain lead the charge of our latest cast album issues and reissues...1999 Tony-winner Bernadette Peters heads the cast of the Tony-winning Best Musical Revival on Angel Records' new cast recording of ANNIE GET YOUR GUN, also starring Tom Wopat, while 1999 Olivier Award-winner OKLAHOMA! can be heard on its latest London cast recording, newly released in the U.S. in October (Relativity)...DRG Records plans to release the 1999 Encores! cast recording of BABES IN ARMS later this year, featuring its corps of youthful dynamos headed by David Campbell, Erin Dilly and Melissa Rain Anderson.
In October, as part of its continuing ""Fox Classics"" series, Varese Sarabande is issuing both the 1945 and 1962 versions of STATE FAIR on one CD, newly remastered from the original films' stereo tracks, produced by Nick Redman, with bonus tracks, extensive packaging and new liner notes...Sony Classical/Columbia/ Legacy continues its applauded series of cast album reissues; coming up in early 2000 will be studio cast recordings of ANNIE GET YOUR GUN (Doris Day and Robert Goulet), SHOW BOAT (John Raitt, Barbara Cook and William Warfield) and OKLAHOMA! (Florence Henderson, John Raitt and Phyllis Newman).
Peggy Lee's unforgettable take on ""Bali Ha'i"" is featured in Dreamworks' dark new comedy, AMERICAN BEAUTY starring Annette Bening and Kevin Spacey (soundtrack from Dreamworks, October), while Miles Davis' classic version of ""It Never Entered My Mind"" was featured in the Julia Roberts-Richard Gere summer flick, RUNAWAY BRIDE (Columbia), and can also be heard on the jazz CD inspired by this year's Tony-winning Best Play, SIDE MAN (RCA Victor).
A new compilation from a classic crooner, TONY BENNETT SINGS RODGERS & HART SONGS is due out from Rhino in November...THE BEST OF PAT SUZUKI: THE VIK AND RCA VICTOR SESSIONS features the Flower Drum Song star. s vintage versions of ""Love, Look Away,"" ""Cheek to Cheek"" and, of course, ""I Enjoy Being a Girl"" (Taragon, October).
Other timely reissues at century's end include a jazzy spin on ""A Wonderful Guy"" from Oscar Peterson and Milt Jackson (VERY TALL, Verve Music Group, October)...Louis Armstrong's inimitable covers of ""Little Girl Blue,"" ""Have You Met Miss Jones?,"" and ""Top Hat, White Tie and Tails"" (I'VE GOT THE WORLD ON A STRING, Verve Music Group, October)... ""How Deep is the Ocean?"" on ULTIMATE JOE WILLIAMS (Universal), ""Ten Cents a Dance,"" ""Little Girl Blue"" and ""Bewitched"" on ULTIMATE ANITA O'DAY (Universal) ...And several notable items from the King himself - an ELVIS PRESLEY CHRISTMAS (RCA) features ""Santa Bring My Baby Back To Me"" and ""White Christmas,"" while the five CD boxed-set ARTIST OF THE CENTURY (RCA) contains close to 100 numbers, including ""Inherit the Wind,"" ""Patch It Up,"" and ""Kentucky Rain.""
The bewitching Wesla Whitfield devotes her latest album, WITH A SONG IN MY HEART, to the songs of Rodgers & Hart (Highnote, October)...Other artists bringing out new cover versions of our songs include Barbara Cook, with Berlin's ""I Got the Sun in the Morning,"" ""They Say It's Wonderful,"" and ""I Got Lost in His Arms"" on THE CHAMPION SEASON (DRG)...Patti LuPone, whose MATTERS OF THE HEART (LayZLay/Varese Sarabande) mixes standards, including ""A Wonderful Guy,"" ""Hello, Young Lovers,"" and ""A Cock-Eyed Optimist,"" with songs by current writers like John Bucchino (""Unexpressed,"" ""This Moment,""""Playbill"" ) ...Karen Mason entwines ""My Favorite Things"" with ""Count Your Blessings"" on her new holiday album, CHRISTMAS! CHRISTMAS! CHRISTMAS! (Zeverly Records, October)...Susannah McCorkle dips into Berlin (""Blue Skies"" ) and Rodgers & Hart (""I Wish I Were in Love Again"" ) on FROM BROKEN HEARTS TO BLUE SKIES (Concord Jazz) ...Sarah Brightman revisits one of her earliest stage haunts, CATS, with ""Macavity: The Mystery Cat,"" ""Gus: The Theatre Cat"" and ""Memory"" on her new ANDREW LLOYD WEBBER COLLECTION (Universal)...Michelle Pawk's delivery of the beguiling ""Blame It on the Summer Night"" from RAGS can be heard on THE STEPHEN SCHWARTZ ALBUM (Varese Sarabande)...And vocalist Joan Ryan offers ""Shall We Dance?"" and the Lindy Robbins-John Bucchino heartbreaker ""Strangers Once Again"" on her new self-titled album (LML Music).
Of special note to lovers of classic rock & roll: Paul McCartney's new album, RUN DEVIL RUN (EMI-Capitol), includes his take on ""All Shook Up,"" ""I Got Stung"" and ""Party"" ...And McCartney's former co-Beatle, Ringo Starr, gives the latest cover version of ""White Christmas"" on his new album, I WANNA BE SANTA CLAUS (Mercury, October.)
Copyright 1999 | The Rodgers & Hammerstein Organization | All Rights Reserved."
You must log in before you can post comments. You can login
here
.