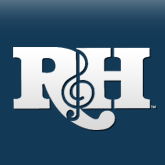 For The Record
"
Broadway's first revival of THE SOUND OF MUSIC (see see related article) also brings Broadway's first recording of the score in 38 years; RCA Victor's 1998 cast recording was released in May...Other new cast albums out this quarter include: a complete recording of LADY IN THE DARK (JAY Records) featuring Maria Friedman and members of the 1997 Evening Standard Award-winning Royal National Theatre production...THE KING AND I (JAY), a 2-CD set starring D'Oyly Carte veteran Valerie Masterson and Christopher Lee...Another 2-CD KING AND I, this time in Japanese, starring Masahiro Takashima as the King, and Maki Ichiro as Anna, from the current Tokyo production (EMI Japan)...In the soundtrack department, THERE'S NO BUSINESS LIKE SHOW BUSINESS, Irving Berlin's classic 1954 movie musical starring Ethel Merman and Marilyn Monroe, has been released on CD for the very first time (Varse Sarabande).
Among today's crop of artists giving a new spin to our classics, there is nothing quite like the soundtrack to WELCOME TO WOOP WOOP (Universal), featuring ""There is Nothin' Like a Dame"" (performed by Reel Big Fish), ""I Cain't Say No"" (Poe), ""Bali Ha'i"" (Moodswings featuring Neneh Cherry), ""You'll Never Walk Alone"" (Robin S) and a Junior Vasquez dance- mix for Peggy Wood's SOUND OF MUSIC soundtrack rendition of ""Climb Ev'ry Mountain.""
On the tamer side, other artists working with our classic catalogues include: Judy Collins, whose BOTH SIDES NOW (Q Records) features ""My Heart Stood Still,"" ""Bewitched,"" ""Younger than Springtime"" and ""They Say It's Wonderful""...Judy Kaye, with Berlin songs from EASTER PARADE and the Fred Astaire & Ginger Rogers films included on SONGS FROM THE SILVER SCREEN (Varse Sarabande)...Mary Cleere Haran with the rarely-heard ""Hallelujah, I'm a Bum"" on PENNIES FROM HEAVEN (Angel)...and jazz artist Eric Reed, featuring ""Hello, Young Lovers"" and ""You'll Never Walk Alone"" on PURE IMAGINATION (Universal)...Still new to stores: Wynton Marsalis' MIDNIGHT BLUES (Sony) with jazz renditions of ""I Got Lost in His Arms"" and ""Glad to Be Unhappy,"" Mandy Patinkin's MAMALOSHEN (Nonesuch), with Yiddish versions of ""White Christmas"" and ""God Bless America,"" and Kiri Te Kanawa's KIRI SINGS BERLIN (EMI Classics).
Nonesuch/Atlantic Records will release a debut solo album from Tony-winner Audra McDonald in August, featuring songs by members of ""the new breed"" - including our own Ricky Ian Gordon, Adam Guettel and Lindy Robbins; for McDonald's album, Gordon has set four poems to music - three by Langston Hughes and one by James Agee - while Guettel and Robbins collaborated on an original song (""The Allure of Silence""), with Guettel also providing ""Come to Jesus"" (set to a 19th century hymn and featured in his newest work, SATURN RETURNS; See related article), and ""A Tragic Story,"" based on a poem by Thackeray.
And finally, news from Sony: In June, Epic Records released BROADWAY FOR KIDS, featuring vintage recordings of standards with hoped-for kids-appeal like ""The Lonely Goatherd,"" ""Getting To Know You,"" ""Sunrise, Sunset,"" and ""Oh, What a Beautiful Mornin'""...This spring Sony also kicked off a new series of remastered reissues from their Broadway collection; look for the original cast albums of SOUTH PACIFIC and THE SOUND OF MUSIC to join the parade in September."
You must log in before you can post comments. You can login
here
.